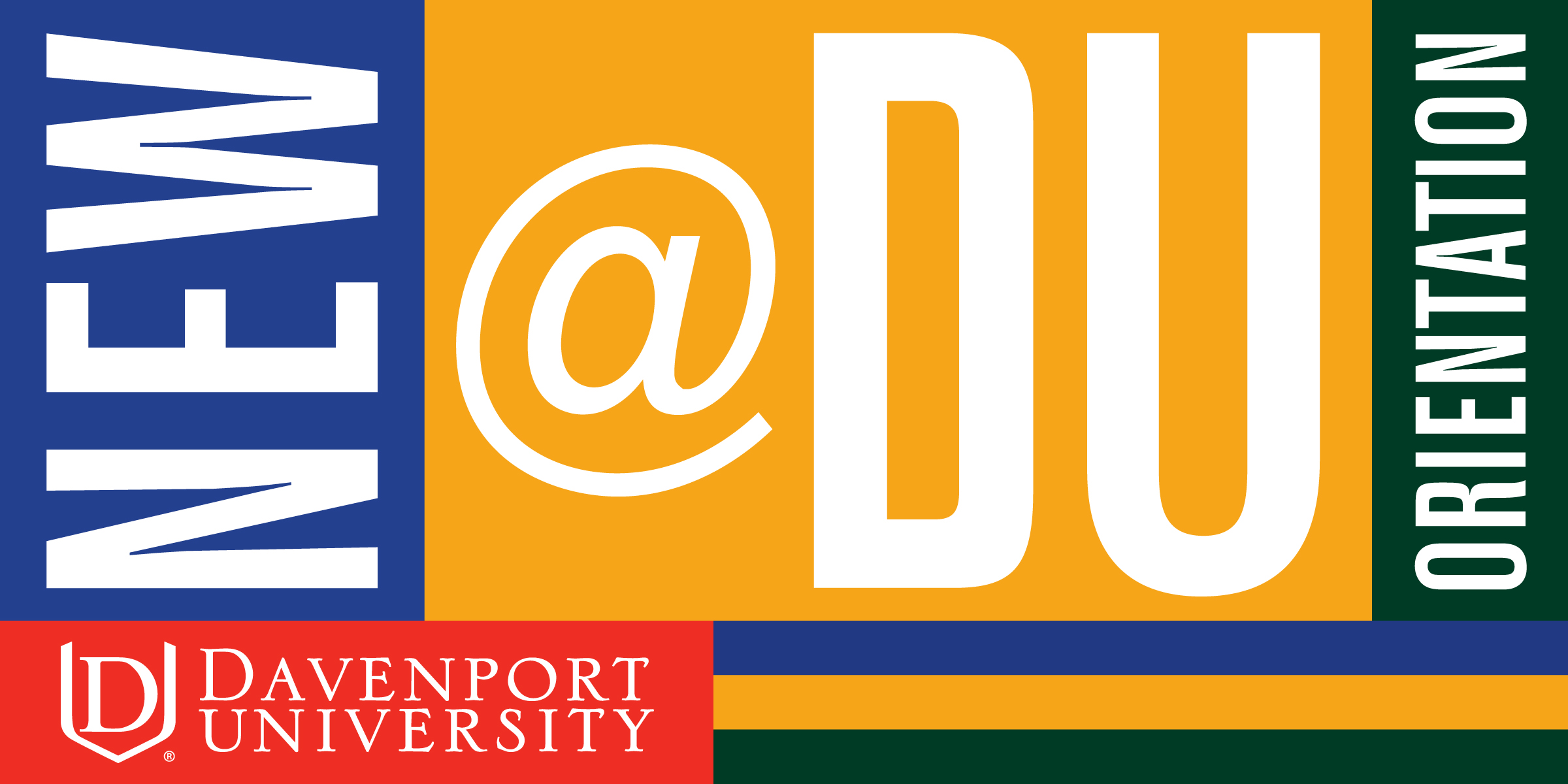 New@DU gives students, both traditional and non-traditional the opportunity to meet the faculty and staff that will be helping them throughout their college degree.
Steps for signing up
1. You must first go through the Virtual Orientation process.
2. After you have completed Virtual Orientation you may register for New@DU .
Dates of New@DU per Campus- INCOMING FALL 2013
| | | |
| --- | --- | --- |
| Campus | New@DU Date | Time |
| Battle Creek | Wednesday, August 28, 2013 | 5:30 p.m. - 8:30 p.m. |
| Flint | Thursday, August 29, 2013 | 5:30 p.m. - 8:30 p.m. |
| Grand Rapids - Lettinga | Thursday, August 29, 2013 | TBD |
| Grand Rapids - International | TBD | TBD |
| Holland | Tuesday, August 27, 2013 | 5:30 p.m. - 8:30 p.m. |
| Kalamazoo | Thursday, August 29, 2013 | 5:30 p.m. - 8:30 p.m. |
| Lansing | Thursday, August 29, 2013 | 5:30 p.m. - 8:30 p.m. |
| Livonia | Wednesday, August 28, 2013 | 5:30 p.m. - 8:30 p.m. |
| Midland | Monday, August 26, 2013 | 5:30 p.m. - 8:30 p.m. |
| Saginaw | Wednesday, August 28, 2013 | 5:30 p.m. - 8:30 p.m. |
| Traverse City | Tuesday, August 27, 2013 | 5:30 p.m. - 7:30 p.m. |
| Warren | Thursday, August 29, 2013 | 5:30 p.m. - 8:30 p.m. |
For more information about New@DU please contact:
The Orientation Team
6191 Kraft Ave. S.E. Grand Rapids, MI 49512