Donald W. Maine College of Business

Davenport leads the way in business education. We have a long history of preparing effective business leaders. Technology changes what we teach and how you learn, but our commitment to your success is stronger than ever. Davenport develops entrepreneurs and executives, one great mind at a time.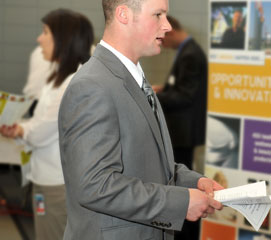 Upwardly Mobile
That's you, with a business degree from Davenport. Our future is in the hands of entrepreneurs. The Donald W. Maine College of Business applies the principles of entrepreneurship to every program. We prepare you to develop and launch business ideas. Check out our undergraduate and graduate programs and get started today!
College of Business Leadership
Michael Bowers, PhD, Dean
mbowers8@davenport.edu
Frank Novakowski, PhD, Associate Dean
frank.novakowski@davenport.edu
Department Chairs:
Accounting and Finance - Deb Kiss, JD, CPA
Legal - Barb Craft, JD
Management - Marjolijn van der Velde, PhD
Marketing - Mike Carey