Co-Branded Davenport Logos
Organization, Department and Campus Co-Branded Logos
Campus, department or student organization names are usually displayed on a two-line logo, with the University word mark or the DU logo on the top line and the department name in a smaller type below.
To avoid distracting from the official University logo, departments and organizations are encouraged to use a co-branded logo. Logos should not combine the University name and a department/organization name in a different type style. Help us keep our branding consistent.
If you need a co-branded logo created, please email jteichman@davenport.edu.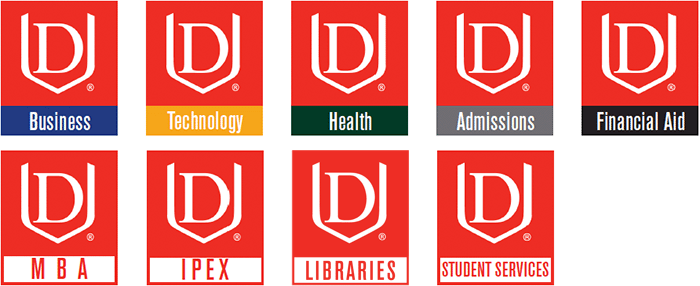 Note: Registered logos can only be used with the ® mark and only for University use. Do not use any old logos bearing the ™ mark.