2017 Schedule of Events
February 20, 2017
Student Proposals due!
March 24, 2017
Student Posters, Papers, and Documentaries due!

March 24, 2017
Faculty Proposals due!
April 5, 2017 
Presentations in the Sneden Center Meeting Halls,
Keynote Speaker, Sally White, Ph.D., delivers her research-focused presentation, and
Award presentation for winners in the Lettinga Auditorium
Keynote Speaker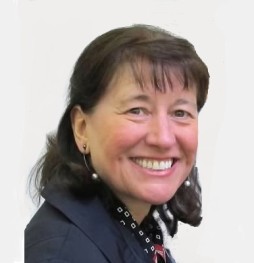 Sally White, Ph.D.,
Senior Vice President and Leader of Higher Education Practice,
McAllister and Quinn,
Washington, D.C.
Learn more about Dr. White
What is the DU Day of Research?
The DU Day of Research provides a showcase for students and faculty to share original work that demonstrates competencies necessary for engagement in lifelong learning and professional success, as well as offering an opportunity to educate on the process of research.
The event is held at the W.A. Lettinga Campus in Grand Rapids. Students and faculty who are unable to present at the on-campus event may do so virtually, using real-time online technology. The Day of Research includes an invited keynote speaker, presentations, and is followed by an award ceremony and reception. It is also live-streamed to all other DU campuses.
The DU Day of Research seeks to highlight faculty and student accomplishments, and to honor our students and faculty in their pursuit of outstanding research and scholarship. 
Learn More about the DU Day of Research
Why should you present?
The DU Day of Research is a great opportunity to gain professional recognition, hone your professional networking and presentation skills, add valuable experience to your resume, and share your passion with the university community.
Students presenting at the event can win monetary awards up to $500
Faculty Presenting at the event can be awarded CTE grants of up to $1000
Don't miss this great opportunity to further your research and enhance your career!
View the 2017 Keynote Address and Awards here!