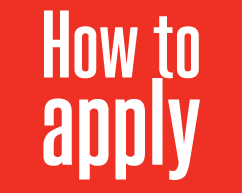 Davenport University is currently taking applications for its Masters of Urban Education, Certificate in Urban Education and Masters of Urban Educational Leadership programs. These graduate level programs provide candidates with a Masters and/or teacher certification in Math, English or Integrated Science. Educators are able to do hands-on work in Michigan schools while fulfilling credential requirements. Davenport's innovative approach to educator training immerses a cohort of prospective educators in a school environment, providing more time in the actual school setting so that our students develop the relationships and skills that are essential in the field of Education.
Checklist:
Official Transcript(s) - Submit proof of an earned undergraduate Bachelor's degree with a minimum of 3.0 GPA.
Recommendations - Two professional recommendation forms are required
Vitae - A vitae or professional resume
Statement of purpose
Interview
Passage of Michigan Teacher Test of Certification (MTTC) - Basic skills and Subject Area Test (for Certificate in Urban Education or Masters of Urban Education Candidates only)or if applicable testing through Michigan Occupational Competency Assessment Center (MOCAC). For further information about these tests, please visit www.mttc.nesinc.com.
Verified background check
Required Testing
Eligible candidates for the Masters of Urban Education and Certificate of Urban Education programs are required to have passed the Michigan Test for Teacher Certification Professional Readiness Examination. To learn more and see testing dates, please visit the Michigan Test for Teacher Certification website.
ACT Proxies
Educational Preparation Institution (EPI) Process for Accepting ACT and Michigan Merit Examination (MME) Scores in Lieu of the Professional Readiness Examination (PRE)
EPIs may begin accepting ACT and MME scores in lieu of the PRE for any teacher candidate, effective May 9, 2014.
ACT scores equivalencies are: 
Mathematics 22 
Reading 22
English + Writing 24

MME equivalencies are:
Mathematics 1116
Reading 1108
Writing 1129

The following link can be used to access the ACT English + Writing score calculator: http://www.actstudent.org/writing/combined.html

An EPI may accept ACT scores directly from ACT or those provided by a candidate using an ACT or MME score report.
Determine ACT English + Writing combined score:

Read "Combined English/Writing" score directly from ACT report.
Use ACT English + Writing score calculator from online location (see Section II above) to combine separate English scale score and Writing score from a same or different ACT test administration date(s).

The MME report can be provided directly by the candidate. At this time, there is not an avenue for providing the MME data directly to the EPI or the candidate from MDE. Candidates who do not have MME scores should be referred back to the high school that administered the test in the hopes of getting another copy.
ACT and MME data from 1989, forward, may be used.
EPIs that accept records delivered by candidates should develop and implement written procedures for verifying authenticity. The process must be available for audit review by the Michigan Department of Education.
Copies of the records indicating equivalencies must be kept in the student file with clear evidence from the EPI that these equivalencies were used instead of PRE scores.
MOECS will be enhanced to require EPIs to enter in equivalency scores if MOECS cannot automatically verify passing PRE exam scores at the time of application.