Industrial Production Management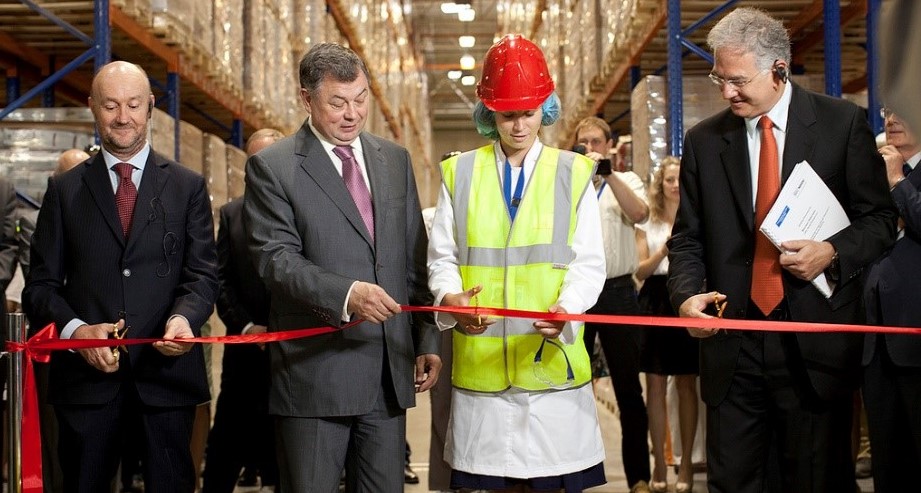 Industrial Production Management, Bachelor of Business Administration
New, Winter 2017/18 Academic Year
Davenport's BBA in Industrial Production Management melds the disciplines of quality, project and operations management providing you with the expertise necessary to manage production settings to include both human capital and human-matching interfaces.
With your Industrial Production Management degree from Davenport University, you will be poised to oversee the daily operations of manufacturing and related industries. You will be able to coordinate, plan and direct the activities used to produce a wide range of goods, such as automobiles, computer equipment or consumer products.  Topics in the program include lean production techniques, production scheduling and quality management. 
The BBA in Industrial Production Management can be completed in-seat or online.
Download a
PDF
of this program.
Why Industrial Production Management?
Industrial Production Managers are responsible for the materials, workforce, mechanical and technological logistics of the production process. Areas of responsibility include production scheduling, staffing, procurement, quality control, inventory control and the coordination of production activities with other departments of the organization.
Michigan is ranked third in terms of states with the highest employment level in this occupation, and first for states with the highest concentration of jobs and location quotients in industrial production management, according to the Bureau of Labor Statistics.  In addition, of the top five states with the highest concentration of jobs (Michigan, Wisconsin, Kentucky, Indiana and Iowa), Michigan ranks highest for annual mean wage at $114,440.
Why Davenport University?
Examine resource planning, design and control of production processes to ensure optimum efficiency. Included are topics such as labor scheduling, line efficiency, and updates and maintenance scheduling.
Explore industrial automation through an introduction to basic automatic systems components.
Plan and design manufacturing environments to align inventory and production requirements that enhance manufacturing productivity.
Build knowledge of Enterprise Resource Planning (ERP) systems to manage all steps in the supply chain process including procurement, inventory, production planning, distribution, and customer relations. 
Key Courses in the Major

CSCI350

IDMT380

IDMT430

IDMT470

IDMT490

SCMT320

SCMT370

SCMT380

Introduction to Industrial Automation

Operations Planning & Production Scheduling

Facilities Design & Management

Production Metrics and Visual Analysis

Internship Capstone

Enterprise Resource Management

Procurement & Global Sourcing

Inventory Control
Available Specialty
Customize your degree with a specialty in the high-employment demand areas of supply chain and transportation logistics.
Supply Chain & Logistics Specialty

MGMT413

SCMT430

SCMT440

LEGL320

Sustainable Supply Chain Management

Intermodal Transportation

Warehousing Management System

International Business Law
Jobs in the industry
Industrial Production Managers can oversee an entire manufacturing plant or specific area of production. Some common job descriptions include ensuring that production stays on target and budget, Analyze production data, streamline production processes and fix any issues. Below are some examples of different industries where an industrial production manager would work and what they could be paid.
2016 Job statistics in the top manufacturing industries

Chemical Manufacturing

Transportation equipment manufacturing

Machinery manufacturing

Food manufacturing

Fabricated metal product manufacturing

$105,670

$101,180

$96,630

$90,630

$90,250

Data retrieved from the Bureau of Labor Statistics and reflects median pay.