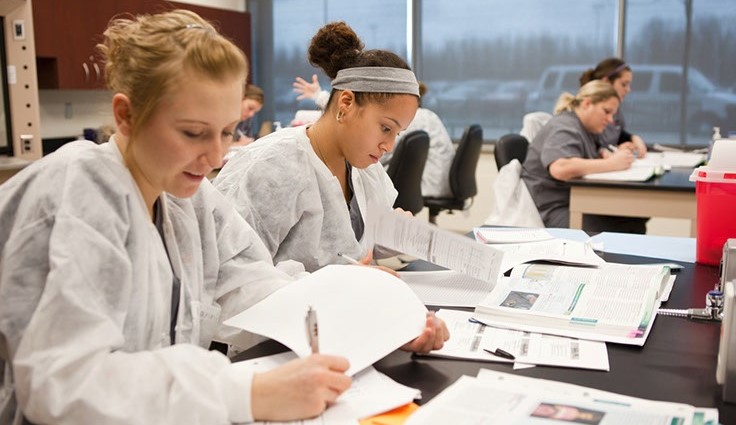 APPLICATION DEADLINES:
Practicum Application Deadlines do not change from year to year. Application deadlines are hard deadlines and applications submitted after the deadline cannot be accepted. Davenport recognizes these three dates during each year:
Spring Semester Practicums Application Deadline: January 15th
Fall Semester Practicums Application Deadline: May 15th
Winter Semester Practicums Application Deadline: September 15
PRACTICUM SEMINARS:  
Attending the Practicum Seminar is
mandatory
prior to submitting the practicum application
.  It is highly recommended to attend the seminar at least one semester prior to the application deadline. You will be provided with a certificate of completion which is required to submit with your practicum application.  To find a seminar close to you, click for 
Practicum Seminar Dates.
Out-of-state students may access an online version but will need Practicum Manager approval to do so. 
The first step to gain "real-world" experience is to get your application documents completed and submitted early!
CPR and FIRST AID COURSES: 
American Heart CPR for the Healthcare Provider and Heartsaver First Aid courses are available at several Davenport campuses and are the courses to fulfill the requirements of HLTH100.  Please contact your campus to find the date and time of the next course. (Once completed, students must provide a copy of the CPR/First Aid cards to their Advisor to satisfy the HLTH100 course requirement). 
CLICK HERE FOR THE 2018 PRACTICUM APPLICATION:
Please download the application appropriate to your program (Scroll down to see Practicum Managers and locations covered for application submission):
International Students -
click here
for one additional required form (Curricular Practical Training Form).
What do our practicum sites say about DU Allied Health students?
"I can't express enough how much we enjoyed the DU health student in our office.  She helped us in so many ways such as the editing of our two inch thick Patient Center Medical Home policy book, training of new medical assistants, mentoring of other students, assisting our front desk, organizing patient educational posters and material, and creating a professional flyer to recruit new physicians.  She demonstrated leadership, dependability, enthusiasm, and great citizenship.  I have no doubt she will receive many employment offers!"
   -SueAnne, Office Manager for Dr. John N. Campbell's practice.
What do DU students say about Davenport's Allied Health program?
"I think the most gratifying thing about Davenport is that it has helped me focus and has shown me many opportunities that I didn't think were possible.  DU told me to invest in myself which is something I never thought of before. I know that my future is a sound future because I went to Davenport."
- Lydia Bedford, BS - Health Services Administration practicum student.
Click here
 to hear from other students about their practicum experience!
REGIONAL PRACTICUM MANAGERS:
Send packet to appropriate Regional Practicum Manager listed below:
FOR PRACTICUM PLACEMENT IN

Grand Rapids Metropolitan Area and Surrounding Communities
Holland
Kalamazoo
Traverse City

Please send packet to:

Lindsey Shull, MA, LPN, CFLE - Regional Practicum Manager 

 

Davenport University 

6191 Kraft Avenue

Grand Rapids, MI, 49512                                       

Phone: 616-554-5528                   

FOR PRACTICUM PLACEMENT IN

Flint
Lansing
Livonia
Warren
Midland
Out-of-State

Tonya Ransome, Regional Practicum Manager

Phone: 586-620-4076