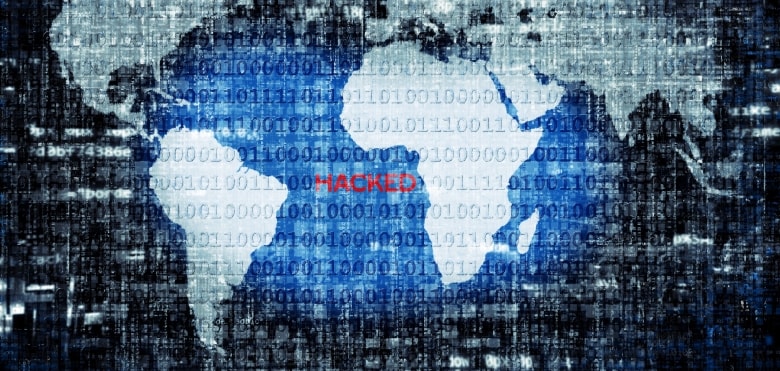 cyber Defense, Bachelor of science
Learn the newest techniques and trends in cyber security.
A Cyber Defense professional helps protect data from threats, both inside and outside of an organization. We will provide you with specialized skills to create systems of checks and procedures for controls that help thwart unwanted intervention and provide cyber security to the organization.
In this program the hands-on tools and techniques, supported by the latest trends and case studies, will cover a myriad of topics to present what cyber security is and how to best protect an organization's information assets. You will learn the performance-based skills and develop the knowledge set to ensure appropriate treatment of risk, compliance, and assurance from internal and external perspectives in order to provide the best cyber security possible.
Michigan is leading the pack in cyber security education.
Read
how Davenport University makes the list of the top five schools in Michigan that are providing students with the tools they need to succeed in this field.
The Bachelor of Science in Cyber Defense can be completed in-seat or online
Download a
PDF
of the Bachelor of Science degree in Cyber Defense.
Davenport University is a DHS/NSA nationally recognized Center of Academic Excellence in Information Assurance Education.

The Committee on National Security Systems in conjunction with the National Security Agency (NSA) and the Department of Homeland Security (DHS) jointly announced the designation of Davenport University as a

National Center of Academic Excellence

in Information Assurance Education (CAE/IAE)
Davenport offers course credit for specific certifications you may hold. Obtaining a certificate demonstrates your knowledge in a specific technology area. In addition, it also indicates your dedication and motivation to professional development. For these reasons, certification exams are highly recommended after completing certificate related courses in Davenport's technology programs. See our certification page for additional information.
Specialties Offered
The Foundations of Excellence courses for Davenport's Cyber Defense degree program provides you with the knowledge and ability to complete these tasks and will form the core of your professional career. Davenport offers two specialties to enhance your degree.
Health Care Information and Assurance:

Be prepared to work with health regulations and standards, including data governance compliance. In addition, explore the application of clinical systems, such as electronic health record (EHR) systems. Other topics include information system resource management and access, disclosure and storage of protected health information.

Information Assurance:

Topics include disaster recovery of electronic data, authentication and audits, cryptography and wireless networking and security. Hands-on exercises will reinforce the implementation and troubleshooting of networks. Other topics include auditing user activity, business impact analysis processes and securing operating systems.