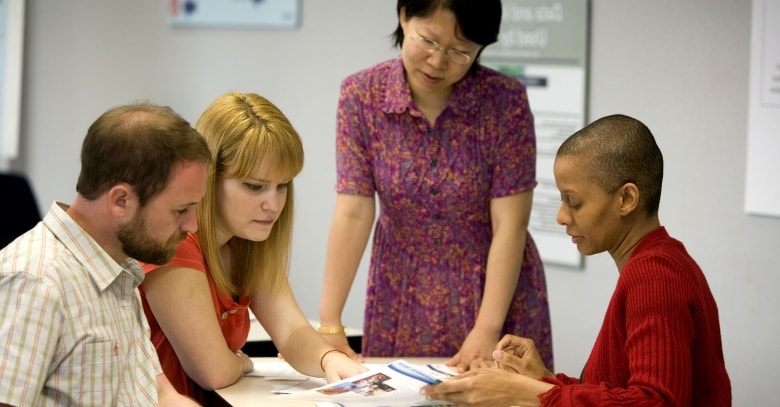 Bachelor of Applied Science (BAS) and Bachelor of Social Work (BSW)
What Does a Social Worker Do?
The primary mission of the social work profession is to enhance human well-being and help meet the basic human needs of all people, with particular attention to the needs and empowerment of people who are vulnerable, oppressed, and living in poverty (NASW Code of Ethics, 1996). Emphasis is placed on preparing students with a beginning theoretical understanding that will enable them to work with individuals, families, groups, organizations, and communities. Attention is also placed on helping students to think globally/internationally in the field of social work. Students who complete the social work major will be prepared for graduate education. Social Workers work in a variety of settings including hospitals and clinics, nursing homes, community mental health clinics, private practices, state and local governments, schools, universities, substance abuse clinics, and military bases. Clinical social workers must have a Master's Degree.
Employment Outlook
Employment of social workers is expected to grow by 25 percent from 2010 to 2020 and employment of child, family and school social workers is expected to grow by 20 percent, both projections faster than the average of all occupations during the same timeframe (US Bureau of Labor Statistics, www.bls.gov/ooh/community-and-social-service/print/social-workers.htm).