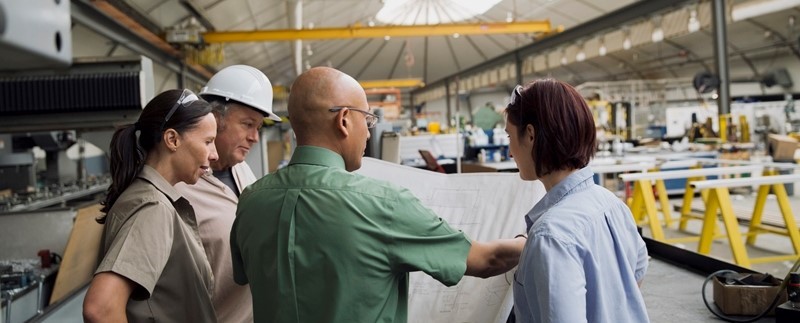 Industrial Production Management, Bachelor of Business Administration
Davenport's BBA in Industrial Production Management melds the disciplines of quality, project and operations management providing you with the expertise necessary to manage production settings to include both human capital and human-matching interfaces.
With your Industrial Production Management degree from Davenport University, you will be poised to oversee the daily operations of manufacturing and related industries. You will be able to coordinate, plan and direct the activities used to produce a wide range of goods, such as automobiles, computer equipment or consumer products. Topics in the program include lean production techniques, production scheduling and quality management.
The BBA in Industrial Production Management can be completed in-seat for 2018 at the Lettinga campus and through Real Time Virtual (RTV) starting in 2019.
Download a
PDF
of this program.
Why Industrial Production Management?
Industrial Production Managers are responsible for the materials, workforce, mechanical and technological logistics of the production process. Areas of responsibility include production scheduling, staffing, procurement, quality control, inventory control and the coordination of production activities with other departments of the organization.
Michigan is ranked third in terms of states with the highest employment level in this occupation, and first for states with the highest concentration of jobs and location quotients in industrial production management, according to the Bureau of Labor Statistics. In addition, of the top five states with the highest concentration of jobs (Michigan, Wisconsin, Kentucky, Indiana and Iowa), Michigan ranks highest for annual mean wage at $114,440.