Breakouts
     Helping students succeed!
Facilitated by Steven Chew-- 
     Understanding the faculty role in working with students requiring accommodation
Facilitated by Becky Ventura
Thursday August 20 from 1:15-2 PM in room SC208
As our university grows, our student population is becoming more diverse. Some of our students may have learning disabilities and require accommodation. Learning disabilities may be overlooked or worse misunderstood. It is the presenter's goal to anticipate these needs by educating our staff and faculty in the following:
Who are Student Access Coordinators and where are they located?
What is the process that a student goes through to receive an accommodation and what are the faculty's responsibilities?
What resources are available to faculty?
How can we empower faculty with teaching strategies for students' requiring accommodation?
This presenter will discuss available resources, as well the proposed development a cache of teaching strategies for students requiring accommodation. The ultimate goal is to provide the same opportunities for these students as to non-disabled students while abiding with the American's with Disabilities Act (ADA).
     What is your Personality Type? Find Out and Leverage it in the Classroom!
To:  Facilitated by Laura Harris & Brandi Melkild
Thursday August 20 from 1:15-2 PM in room 204
The Myers-Briggs Type Indicator (MBTI) is a personality test used extensively in hiring screens. Knowing your personality type and identifying personality types in your students gives an indication of your natural teaching styles while adapting to various learning styles associated with student personality types. This workshop introduces personality types identified by MBTI, run participants though a shortened version of the MBTI test, and stimulates discussion on how personality types interact in a learning environment.
     Read less junk, answer fewer APA questions: Collaboration in online classes
Facilitated by Colleen Streeter, Valerie Kleinheksel & Linda Sorensen
Thursday August 20 from 1:15-2 PM in room 207
Are you less than impressed with the quality of papers in your online classes? Are you a bit fuzzy about APA yourself? Consider partnering with a librarian in your online class. In this session we will talk about how DU librarians and online faculty have been working together, look at possible outcomes for collaboration, talk about the partnership aspect of this arrangement, and highlight services available to online faculty from librarians.
      Ordinary or Extraordinary?
Facilitated by Tammy Stachowicz
Thursday August 20 from 1:15-2 PM in room 214
What makes one move from ordinary to extraordinary? What motivates or inspire them to put forth that effort? Scholars L.M. Roberts and J. Dutton suggest that one's identity is central to our own fulfillment as well as the success of organizations. Further, their research supports the premise that identity is influenced by social context, and that organizations and individuals strive to constructive a positive identity within the social contexts of work, community, and home.
Getting Students Where the World is Going - Short Term Faculty Lead Programs at DU
Facilitated by Barb Craft, Gerald Nyambane, Neil Shepard

Thursday August 20 from 1:15-2 PM in room 215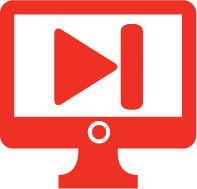 This session will also be streamed live here.
Travel abroad is not a vacation. It's a whole lot more. In this round table you can talk with faculty who have led short term Spring Summer Semester study abroad programs. You will hear some great stories and maybe get inspired to create one of your own. Plus, they know the ins and outs of making a proposal and who to work with in Global programs.