Davenport's annual Teaching and Learning Institute would not be possible without the generous endowment from the M.E. Davenport Foundation. This foundation established the Wynalda Teaching and Learning institute in memory of Marian Wynalda.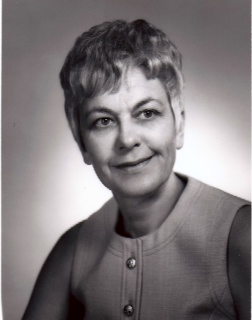 Marian Davenport Wynalda, daughter of Davenport University founder Michael Edward Davenport, devoted her adult life to education. After graduating from the former University of Grand Rapids, she worked in the administrative offices of the university and continued that position with Davenport-MacLachlan Institute (later Davenport College). She married Martin Wynalda in 1950, and the couple moved to Lansing to help develop the Lansing Business University. The school operated as part of the larger enterprise known as Davenport Schools, Inc., a separate non-profit corporation that operated business schools in Saginaw, Dearborn, Bay City, and Kalamazoo. For the next twenty-five years Marian worked to help LBU grow its campus and programs, while also serving on the family governing board of DSI.
While she committed herself to the growth of the Davenport presence in Michigan, she also raised a family of four and managed the family horse farm in Grand Ledge. Her commitment to education extended into the public schools as well, during her decade of service on the Grand Ledge Board of Education. Through her church she created "Operation Stork", preparing layette packages for low-income parents. She remained active in community service until her death in 2001.
---
 Co-Sponsor: Providing our snack break!