Featuring an exclusive conversation with 
George W. Bush
43rd President of the United States

We invite you to join us for the 23rd Excellence in Business Gala – an annual fundraiser to support student scholarships. This year's event will feature an in-depth conversation between President George W. Bush and Davenport University President, Dr. Richard J. Pappas. As a guest, you will have the opportunity to hear first-hand ​about his time in the White House, the challenges facing our nation in the 21st century, as well his current work at the George W. Bush Presidential Center.
Honoring the 2022 Peter C. Cook Excellence in Business Award Recipient
J.C. Huizenga
 
We are thrilled to announce that J.C. Huizenga will be honored as this year's Peter C. Cook Excellence in Business Award recipient. Huizenga is a transformative member of the Grand Rapids business community. His passion for business, education and philanthropy is influenced by a family history of entrepreneurship and service.
May 26, 2022 | 6:00 pm | DeVos Place
Black Tie Attire | Valet Parking Available at Monroe Street Entrance 
President George W. Bush
George W. Bush served as 43rd President of the United States of America from 2001-2009.  As Commander in Chief, President Bush worked to expand freedom, opportunity, and security at home and abroad.  His Administration reformed America's education system, restored robust private-sector economic growth and job creation, protected our environment, and pursued a comprehensive strategy to keep America safe after the terrorist attacks on September 11, 2001.
After the Presidency, President Bush and former First Lady Laura Bush founded the George W. Bush Presidential Center in Dallas, Texas.  The Bush Center is home to the George W. Bush Presidential Library and Museum and the George W. Bush Institute, a nonpartisan public policy and leadership development center.
President Bush is the author of three bestselling books: Decision Points (2010), 41: A Portrait of My Father (2014), and Portraits of Courage: A Commander in Chief's Tribute to America's Warriors (2017).  He and Laura are the parents of twin daughters: Barbara, married to Craig Coyne, and Jenna, married to Henry Hager.  The Bushes also are the proud grandparents of Margaret Laura "Mila", Poppy Louise, and Henry Harold "Hal" Hager.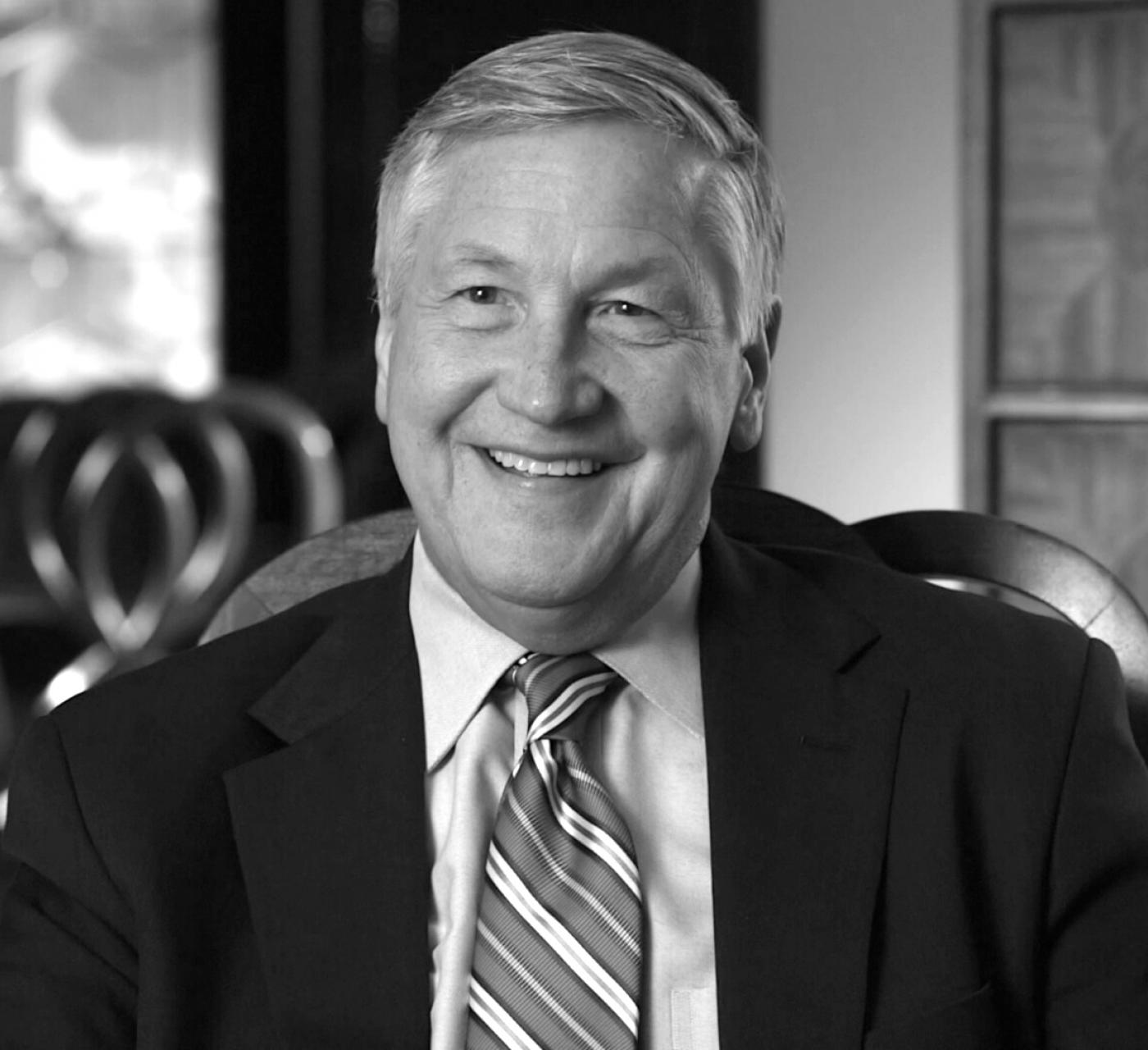 J.C. Huizenga
2022 Peter C. Cook Excellence in Business Award Recipient
J.C. is an entrepreneur, education reformer and business leader. He is the chairman and founder of Huizenga Group – a privately held firm that provides management services to a diverse portfolio of manufacturing companies, a commercial contracting firm and a consumer products packaging company.
In 1995, J.C. began National Heritage Academies, now serving over 60,000 students in 100+ public charter schools across nine states. National Heritage was founded out of his conviction that every child deserves the opportunity to achieve their dreams. National Heritage was listed in Inc. magazine's "500 Fastest Growing Private Companies" four consecutive years.
Through the years, J.C. has been recognized for his accomplishments in business as well as his leadership in school reform and his worldwide philanthropy.
What if I cannot attend the rescheduled event date?
If you are unable to attend the new event date, please reach out to us at events@davenport.edu.
Will my sponsorship/tickets transfer to the new event date? 
Yes, all sponsorship benefits and tickets will transfer to the new event date. 
Where is the event located?
DeVos Place
303 Monroe Ave NW
Grand Rapids, MI 49503
What time does the event start?
Platinum Reception
Please plan to arrive by 5:15 pm when doors open
All guests will need to arrive and be checked in before 6:00 pm, when doors close
No guests will be allowed entrance after doors close promptly at 6:00 pm
General Reception
Doors open at 6:00 pm and close promptly at 6:45 pm
No guests will be allowed entrance after doors close at 6:45 pm
What is the platinum reception?
The platinum reception is a VIP reception that takes place in conjunction with the general reception. Access to the reception is based on sponsorship level. Tickets are limited and provided on a first-come-first-served basis.
What are the security protocols for the event?
All attendees will be checked in via required government issued photo ID.
No press, personal photography, note-taking or recording will be allowed.
No large bags, backpacks, event bags, laptop bags, briefcases or coats permitted in the event space. A complimentary coat check will be available.
What are the health and safety requirements for the event?
Proof of vaccination (vaccination card or picture of card) will be required to enter the Platinum Reception only.
All guests will be required to take part in a quick health screening at registration.
Masks are not currently required for the event, if there is change in policy you will be alerted in advance.
What do I wear?
The recommended dress for the evening is a black tie. 
How do I request a special meal due to dietary restrictions?
If your request was not submitted with your guest list, please contact Hanna Gibson at hanna.gibson@davenport.edu.
I am a sponsor, who do I send my guest names to? 
All sponsors should receive, via email, a guest registration form. If you have not received a form or have any questions please email Hanna Gibson at hanna.gibson@davenport.edu.
What is the deadline to provide guest names? 
The deadline to provide guest names is April 22, 2022. No changes to the guest list will be accepted after April 22. 
Who do I contact if I have further questions?
If you have any further questions about the gala, please send us an email at events@davenport.edu.
| | | |
| --- | --- | --- |
| Platinum Sponsors | Gold Sponsors | Silver Sponsors |
| | | |
Media Sponsor

Print Sponsor

Contact Office of Advancement