During the COVID-19 pandemic, Davenport University will continue to host events virtually and remain available for virtual meetings and appointments. To schedule a meeting with our team, you can email our admissions office at info@davenport.edu or call us at 616-698-7111.
Find your home away from home
Here at Davenport, we strive to be more than a great educational institution; because a college is more than a place of learning. It should be your home away from home.
When you go to class, hit the library, or eat in the cafeteria, we want you to feel like you're on the road to improvement. We want you to look forward to walking through our campus and becoming the person you want to be. So come see what makes Davenport such an empowering experience to learn, live, and grow.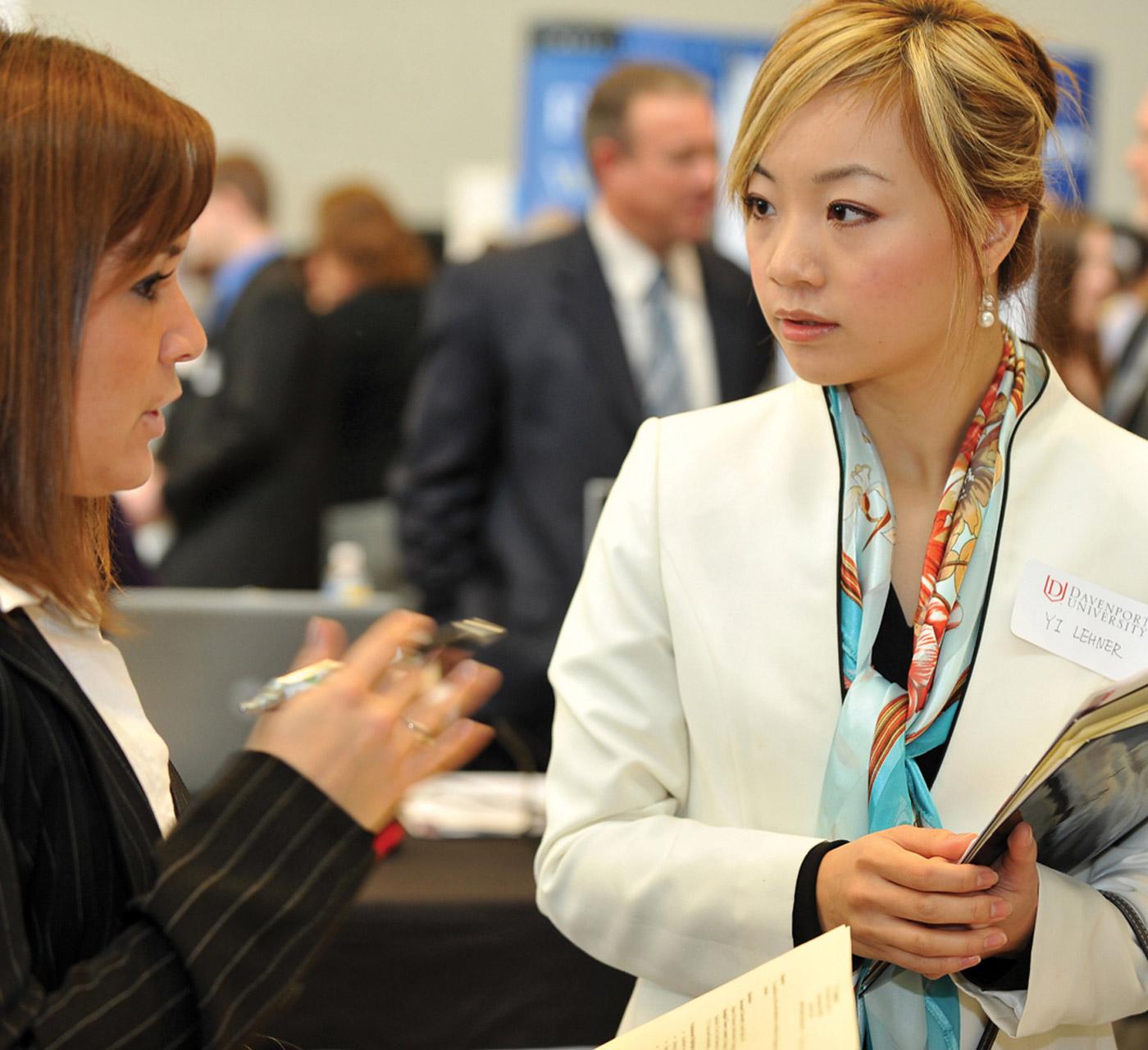 Walk & Talk Guided Tour
Take a guided tour led by a DU student ambassador and explore the ins and outs of life as a DU student. You'll visit residence halls, academic buildings, dining halls, athletic facilities, and more. You can also schedule a 30-minute mini-session with an admission representative between tours from 11:30 a.m. to 1:30 p.m. and chat with one of our staff members in a relaxed and casual environment. Get the scoop on the admissions process, campus life and whatever else is on your mind.
* Scheduling in advance is recommended but not required.
* W.A. Lettinga Campus Only
Personal Visit
Our personal visits are built for convenience. Stop into any of our campuses during normal hours, or schedule a visit in advance, to meet one-on-one with an admissions counselor and receive a personalized campus tour.
Explore all upcoming events