Visiting a college has never been so fun — and informative 
Davenport University's undergraduate admissions team offers year-round events to show you just what it's like at Davenport. 
Whether you're a high school student, a direct transfer student or an adult student, Davenport's undergraduate admissions team has designed an on-campus or virtual event that's perfect for you.
Keep an eye out for upcoming undergraduate admissions events, from Destination DU to Senior Saturday and Junior Day to Panther Preview. If you have questions, reach out to our undergraduate admissions team at info@davenport.edu, call 800-686-1600 or schedule a virtual appointment.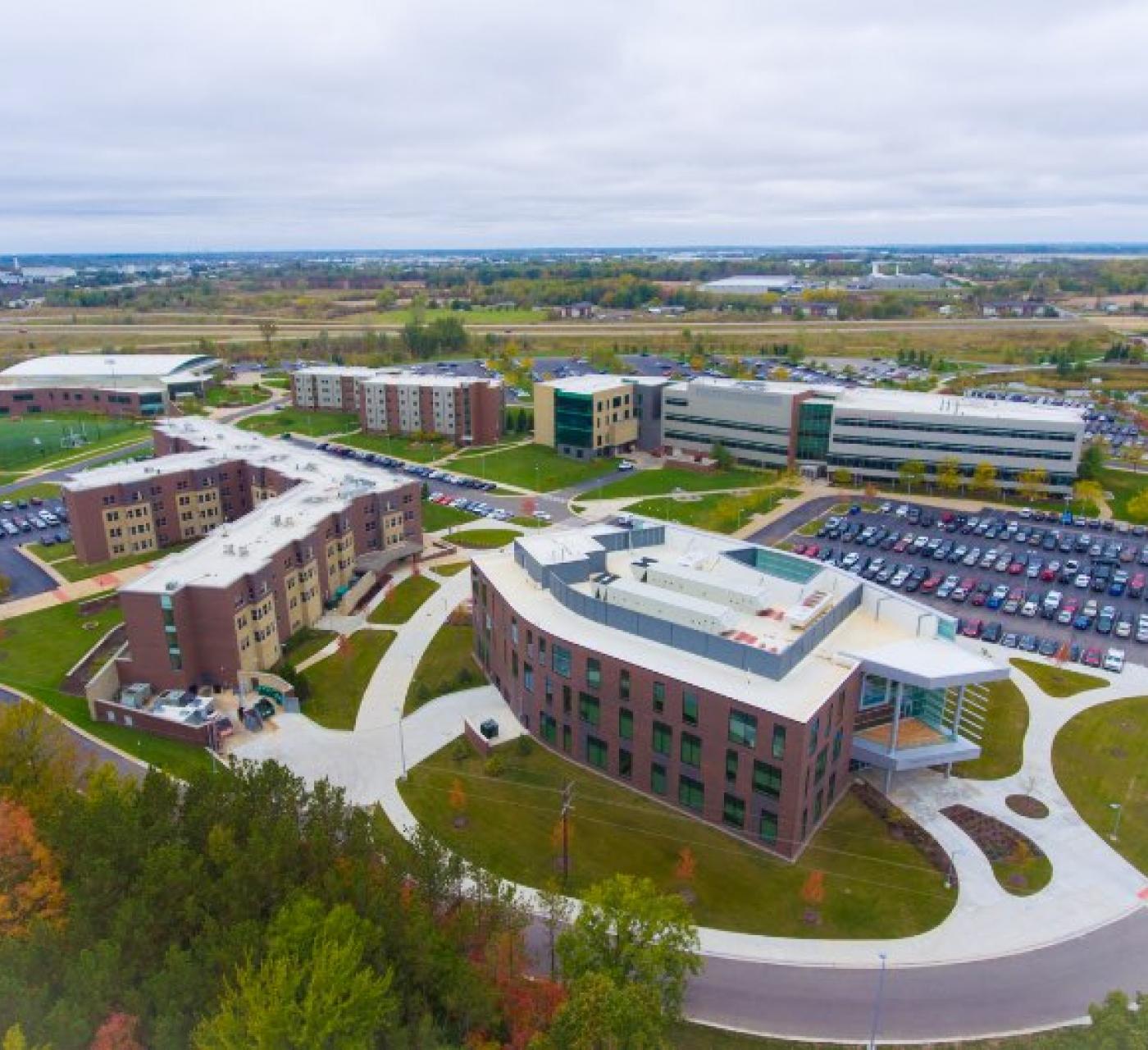 The importance of visiting Davenport University locations
Whether you're a high school student, a transfer student or an adult learner returning to the classroom, visiting a college is an important step in the college-selection process. Through a campus visit, whether virtual or online, you can truly get a sense if a school is right for you. Just make sure to bring all of your questions to ask when visiting a college — and know that when you visit one of the Davenport University locations, you'll get answers from our dedicated undergraduate admissions team.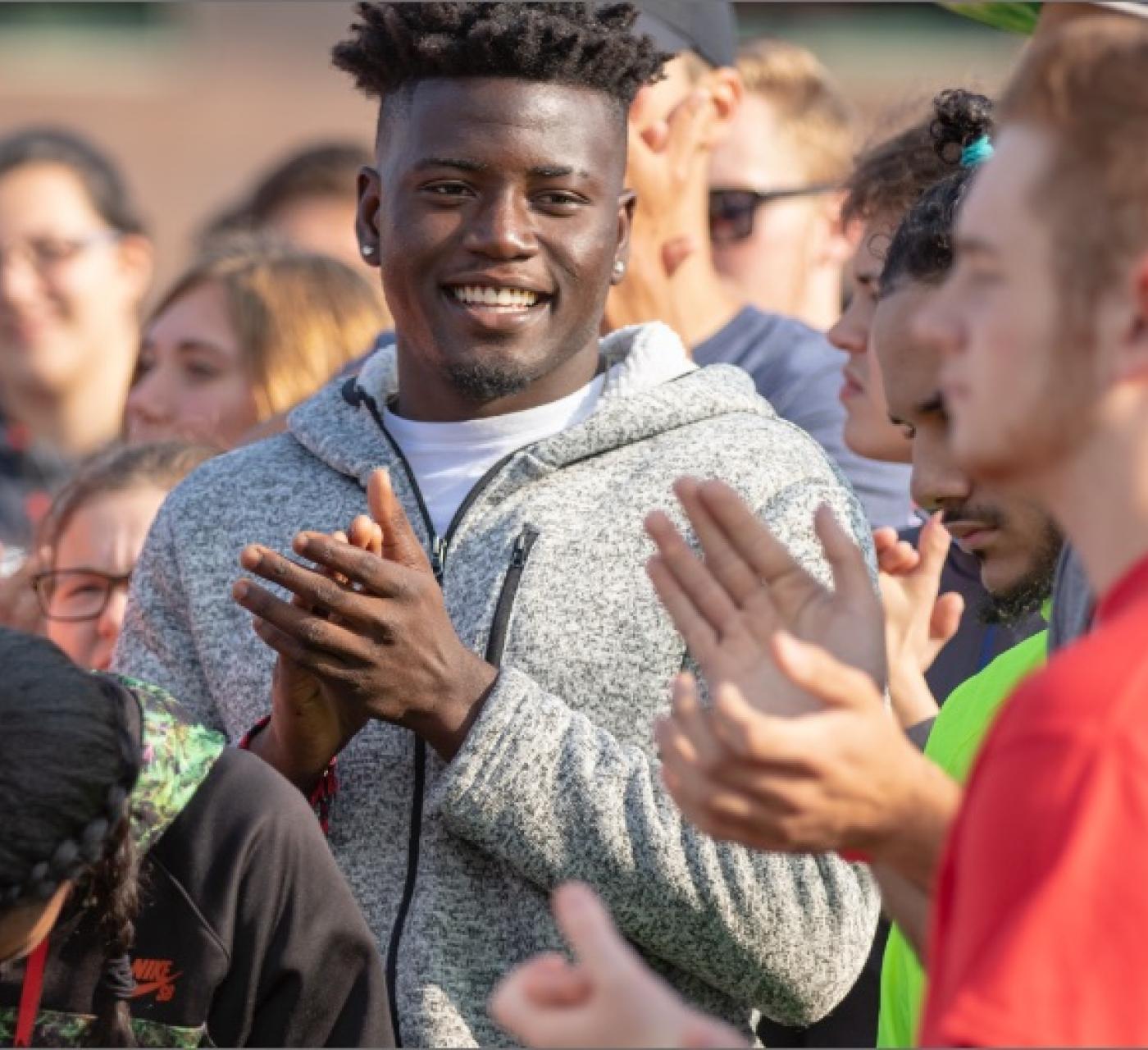 Campus tours and other engaging events
At Davenport University locations throughout the year, you can attend events — events that are specifically created with you in mind. To start, you can participate in one of our Walk & Tour campus tours. These hour-long walking tours of the W.A. Lettinga Campus are led by student ambassadors from the undergraduate admissions team and are held at all Davenport University locations.
Beyond visiting a college campus, you can meet virtually and ask questions of Davenport University faculty — or take a deep dive into our business, health, technology and urban education programs through our virtual information sessions. 
Davenport also offers a host of annual events, which are being planned for the coming year. From an overnight visit in one of our residence halls to Destination DU, an interactive day where you can choose from 20+ sessions across campus, these events offer you opportunities to experience our Davenport University locations. 
Explore events designed for undergraduate students
Visiting a college should be your top priority as you explore your next educational adventure. Take in Davenport University locations through campus tours or by participating in any of our upcoming events or annual events. Bring your list of questions to ask when visiting a college and our dedicated undergraduate admissions team will make sure you get your answers. 
Remember, our undergraduate admissions team is here for you, whether you're a high school, transfer or adult student. Contact us at info@davenport.edu, call 800-686-1600 or schedule a virtual appointment.
Annual events
Destination DU
Explore Davenport your way by attending this interactive day where you'll have the opportunity to choose between 20+ sessions across campus. Think of this like a "choose your own adventure" tour to explore the possibilities of your future at DU.
2021 Date: TBD
Junior Day
Explore the ways you can earn early college credit, learn more about careers you're interested in and save money when preparing for college. Hear from a student panel about how they made their college choice, what the DU experience is like and get answers to all your burning college questions.
2021 Date: TBD
Overnight Visit
Spend the night in our residence halls, hang out with current DU students and get a taste of what life is like as a Panther. You'll get a chance to sit in on a class and take part in campus activities — it's the full DU experience packed into one overnight visit. 
2021 Date: TBD
Panther Preview
Come see what makes Davenport different. Explore campus, get personalized help from an admissions representative, attend an academic session of your choice, learn about financial aid and other ways to pay for school and talk to current students. Enjoy a free lunch and a basketball game with your family — all on us.
2021 Date: TBD
Senior Saturday
Join us for a senior-centric event where the focus is on you. No matter where you are in the decision-making process, this day is for exploring your options, getting your questions answered and moving one step closer to being ready for college in the fall.
2021 Date: TBD
Walk and Talk Campus Tours
Take a guided tour led by a DU student ambassador and explore the ins and outs of life as a DU student. You can also schedule a 30-minute mini-session with an admission representative between tours from 11:30 a.m. to 1:30 p.m. to chat with one of our staff members in a relaxed and casual environment. Get the scoop on the admissions process, campus life and whatever else is on your mind.
Dates: All Year Round
Talk to Davenport undergraduate admissions