Make an impact with a master's degree in mental health counseling
Master of Arts – Mental Health Counseling (60 credits)
Mental illnesses are among the most common health conditions in the United States*. One in five Americans will experience a mental illness in a given year. Now, more than ever, there is a great need, and dedicated mental health counselors can make a difference.
Through Davenport's Master of Arts in mental health counseling program, you will gain the skills needed to help individuals and families who are faced with life's greatest challenges.
As a graduate of the program, you'll enter the workforce ready and equipped to work with clients of all ages and backgrounds in individual, group and family settings.
We know that working adults like you lead busy lives. That's why the program offers flexibility through two start dates — one in the fall and one in the winter — as well as 15-week courses and 100% online course delivery.
The skills you need to thrive as a counselor aren't just learned in a classroom — they're built through experience. With Davenport's Master of Arts in mental health counseling program, you'll gain real-world experience through a 100-hour practicum in a mental health setting and a 600-hour internship in the counseling field under the supervision of a qualified mental health provider.**
At Davenport, as an aspiring mental health counselor, you can rest assured you're developing the knowledge and tools you need to help future clients overcome addictions, substance abuse, grief, self-esteem issues, marital difficulties and more.
*Content source: National Center for Chronic Disease Prevention and Health Promotion, Division of Population Health
**The internships and practicums included in the Master's of mental health counseling program must be completed under the supervision of a licensed mental health provider as recognized by the State of Michigan Licensing Board. Before enrolling, we encourage international students considering this program to inquire with your country's mental health governing organization to ensure your internship meets these requirements. 
What does a mental health counselor do?
You may be wondering exactly what a mental health counselor does. At the heart of your career, you'll assess and treat mental and emotional health disorders, relationship issues and life challenges.
You've likely sought out the mental health counseling degree program because you wish to help people. Perhaps you've come from a background in social work, psychology, school counseling or education, so you've already established a foundation for doing so. Even if you have a bachelor's degree in another field, you'll find this degree will prepare you appropriately for a career shift into mental health counseling.
With your advanced mental health counseling degree, you'll be well-positioned for a career spent enriching the lives of even more people in a variety of settings, including healthcare organizations, rehabilitation centers and youth homes.
Explore classes for the mental health counseling master's degree
Students in the master of mental health program already have a bachelor's degree. Davenport University accepts students with a bachelor's degree in any field! Courses in the program — which are available 100% online — will help you develop advanced skills and specialized knowledge necessary to becoming a mental health counselor, such as that and advising individuals and groups to promote a healthy mental and emotional state, with an emphasis on prevention.
Which class should I take? When should I take it?
See our Recommended Program Sequences:
2
Complete your degree in just 2 years
90%
Percentage of students who receive a scholarship or financial aid
13,000+
Positions are readily available with over 13,000 nationwide
Why pursue a degree in mental health counseling at Davenport?
Davenport's mental health counseling program takes a unique approach with a curriculum that builds cultural competency so you can be effective in the community at the highest professional level. Course materials and assessments reflect the diverse reality that mental health counselors experience so that you excel as a counselor in a mental health profession.
Davenport's coursework and learning outcomes align with Council for the Accreditation of Counseling and Related Educational Programs (CACREP) standards which meet the State of Michigan licensing requirements.
Additionally, Davenport is committed to supporting our students every step of the way. That's why we've incorporated a 1:1 mentorship program. It pairs you, an incoming student, with a second-year student and/or faculty member. You'll begin building a network immediately and have a strong team to lean on and learn from.
Experience the Davenport difference:
  

One-on-one attention

Gain advanced knowledge and specialized skills in small classes that offer individualized attention from highly credentialed faculty.
  

Expand your impact

Develop the skills necessary to help future clients overcome addictions, substance abuse, grief, self-esteem issues, marital difficulties and more.
  

Experience hands-on learning

Prepare for the real world through a 100-hour practicum in a mental health setting and a 600-hour internship in the counseling field under the supervision of a qualified mental health professional.
  

Grow your expertise

The mental health counseling program enables you to build foundational knowledge and clinical skills simultaneously — a benefit that ensures you graduate ready and equipped to enter the workforce.
Start on your Master of Arts in mental health counseling
Explore the admissions requirements and then take the next step toward the Master of Arts in mental health counseling degree.
Talk to an admissions advisor
Davenport's admissions team is here to answer your questions. Please call us at 800.686.1600 or email us at info@davenport.edu.
Programs related to the master's degree in mental health counseling
About Davenport University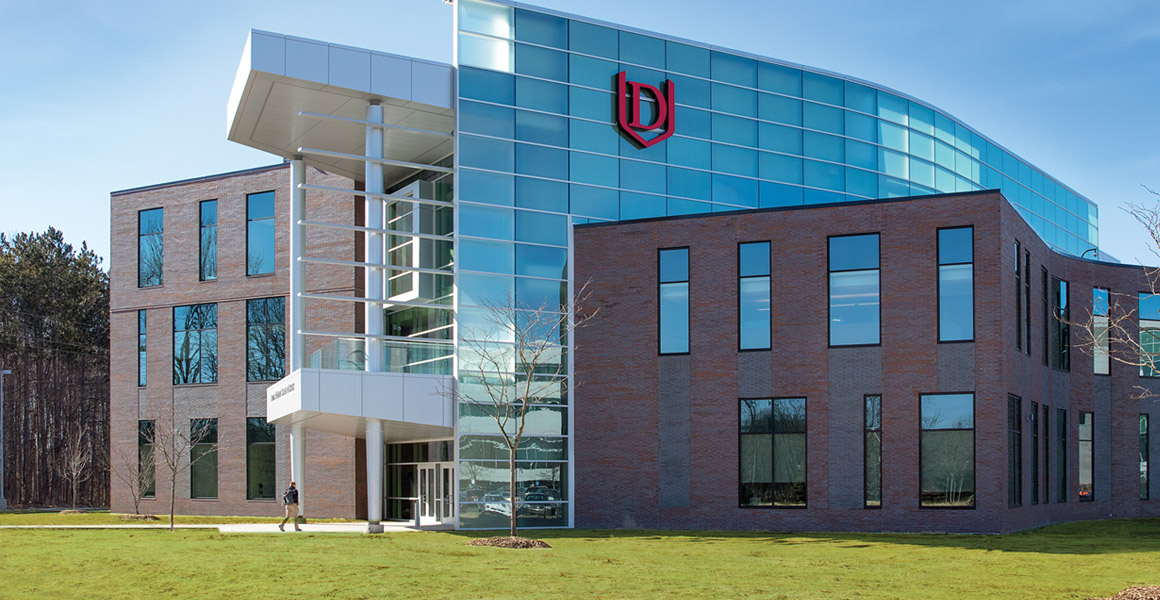 Davenport is a private, not-for-profit university with more than 150 years of experience preparing students for successful careers.
Offering more than 80 degree and certificate programs, we align with top employers to design degree programs that help you gain the skills and real-world experience you need to rise above the rest. With small class sizes and campuses across Michigan or online, you'll earn a quality education on your schedule at Davenport University.
Additional resources
As a Master of Mental Health Counseling graduate you will:
Demonstrate knowledge of the practices, professional standards and ethics of mental health counseling practice.
Synthesize the unique experiences and needs of clients from different social and cultural groups into relevant client evaluation, guidance, and treatment.
Apply culturally relevant theories and models accounting for individual and environmental factors affecting wellbeing over the lifespan.
Apply theories of culturally responsive career development, counseling, and decision-making to guide clients through career and employment planning.
Develop strategies to collaboratively engage clients in decision-making and goal setting through the counseling process to generate treatment plans accounting for individual preferences, culture, and contexts.
Apply theories and models of counseling intervention to facilitate culturally responsive group counseling sessions.
Synthesize contextual factors to select, use and interpret the findings from culturally appropriate diagnostic tests.
Identify and utilize culturally and developmentally responsive research and evaluation methods and evidence-based practices to inform counseling practice.
Utilize best practices and culturally responsive strategies when practicing clinical mental health counseling.