We're focused on you
In advancing the university's commitment to faculty and staff development, we develop and deliver leading-edge learning initiatives that fulfill our organizational needs and lead Davenport University to standards of innovative excellence.
 
We promote a culture that empowers employees to grow personally and professionally as they strive to ensure student success by:
Identifying and providing learning opportunities linked to key outcomes

Fostering partnerships with individuals and teams throughout the university

Driving engagement with meaningful, memorable programs and events targeted to staff, faculty, and the entire organization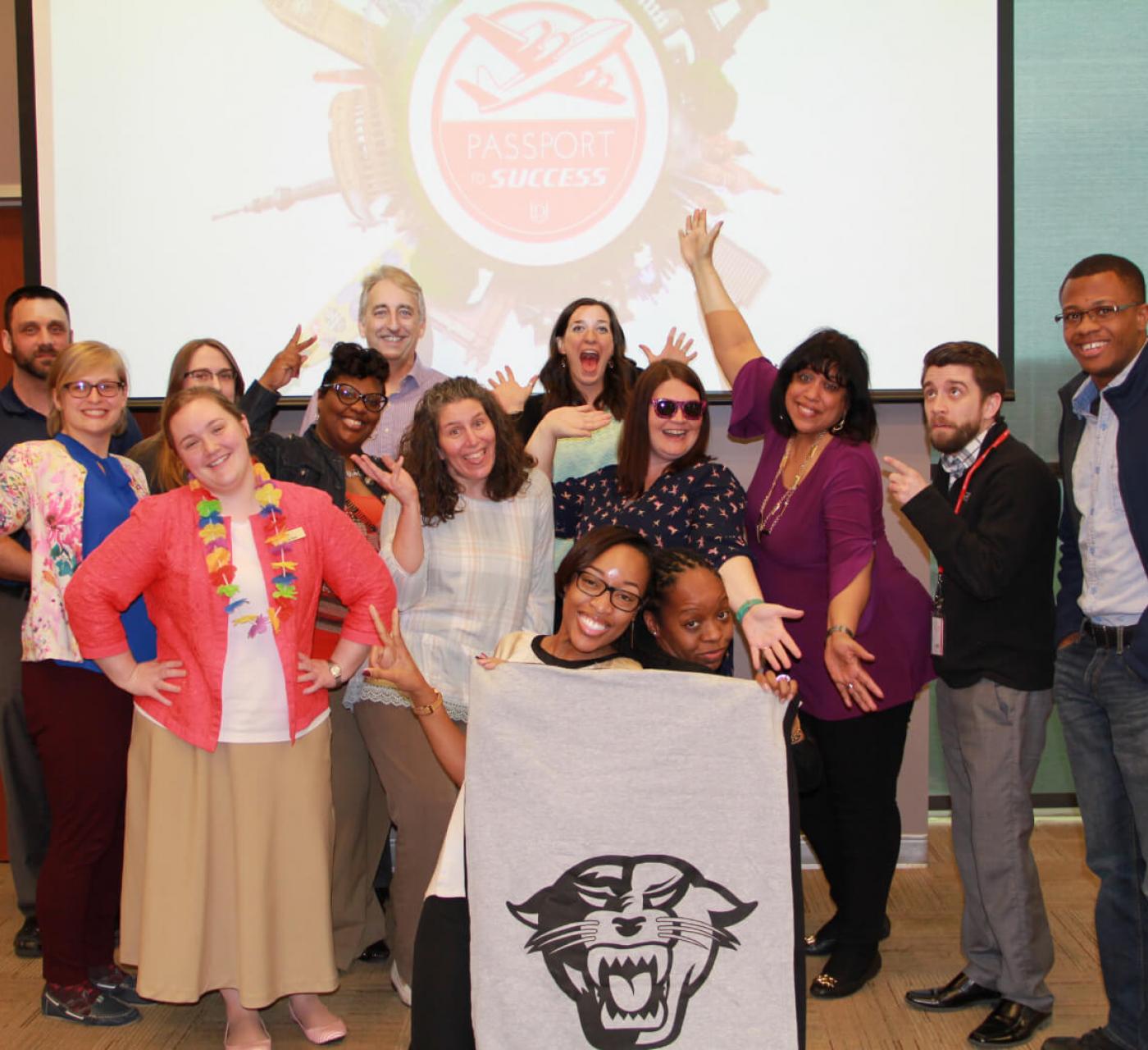 Employee Onboarding
We made a strategic decision to focus on our core STAIR values during the onboarding process to ensure employees understand "how" we do things at DU.  In addition to emphasizing the values, our Passport to Success program includes several innovative components to inform employees of DU's mission, vision and key differentiators.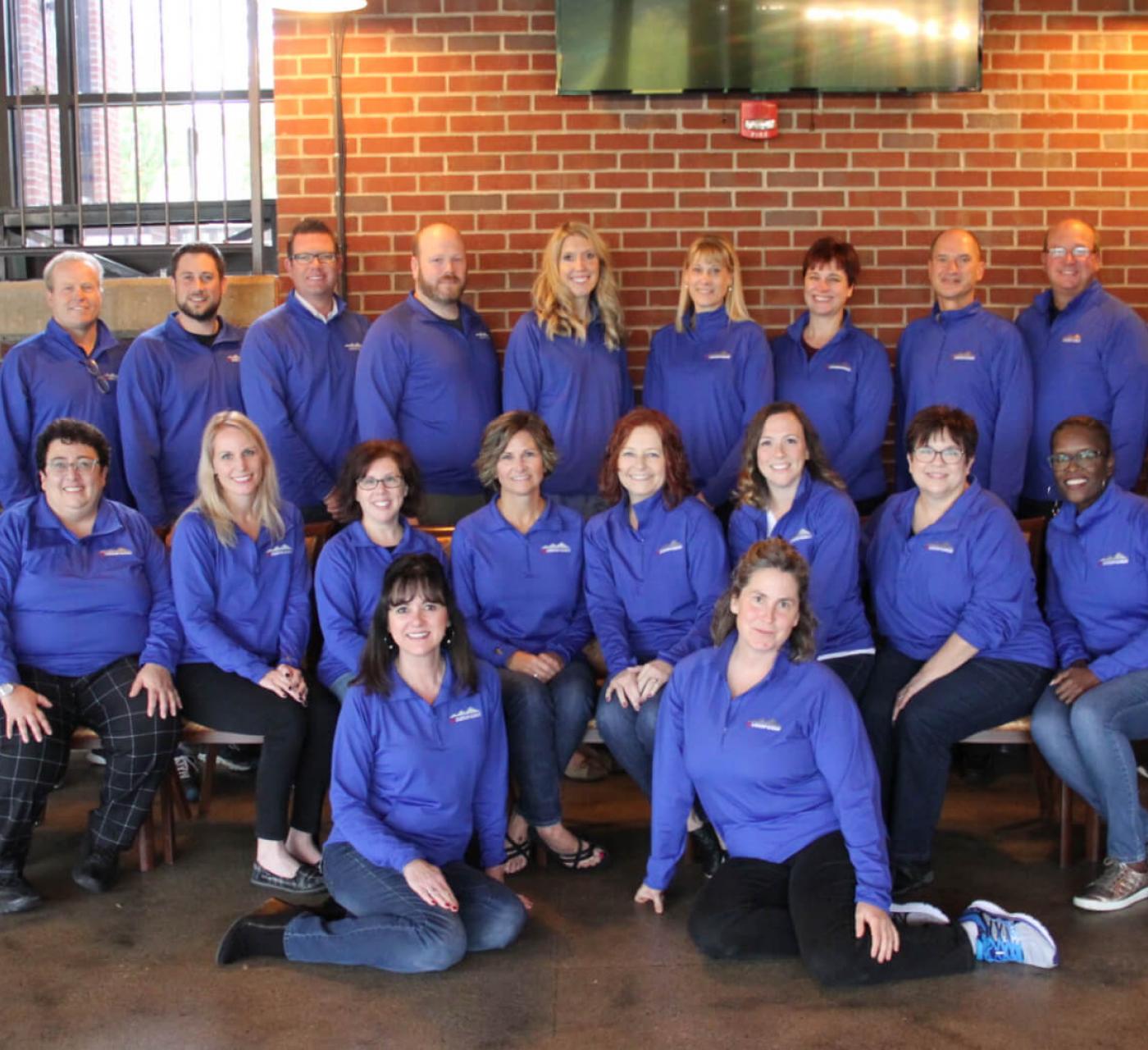 Leadership Development
Davenport University is committed to helping employees reach their leadership potential. We offer three development pathways to provide the training, resources, tools, and support to ensure employees develop the necessary skills and mindset to lead in a culture of quality. Leading with quality and integrity advances our vision, supports the hiring and retention of top talent, and contributes to DU's recognition as a "best place to work".
Leadership Academy is 9-month program designed for current managers and high-potential employees, who are selected by leaders through a nomination process.
LEAD (Lead, Engage and Develop) is 12-month program designed for employees to build leadership skills within their team and for aspiring leaders. Full-time employees who have worked at DU for at least 1 year may nominate themselves for this program with manager approval.
Leadership Self-Study is ideal for employees who want to develop and enhance specific competencies at their own pace and as needed. This program is open to all full-time and part-time employees.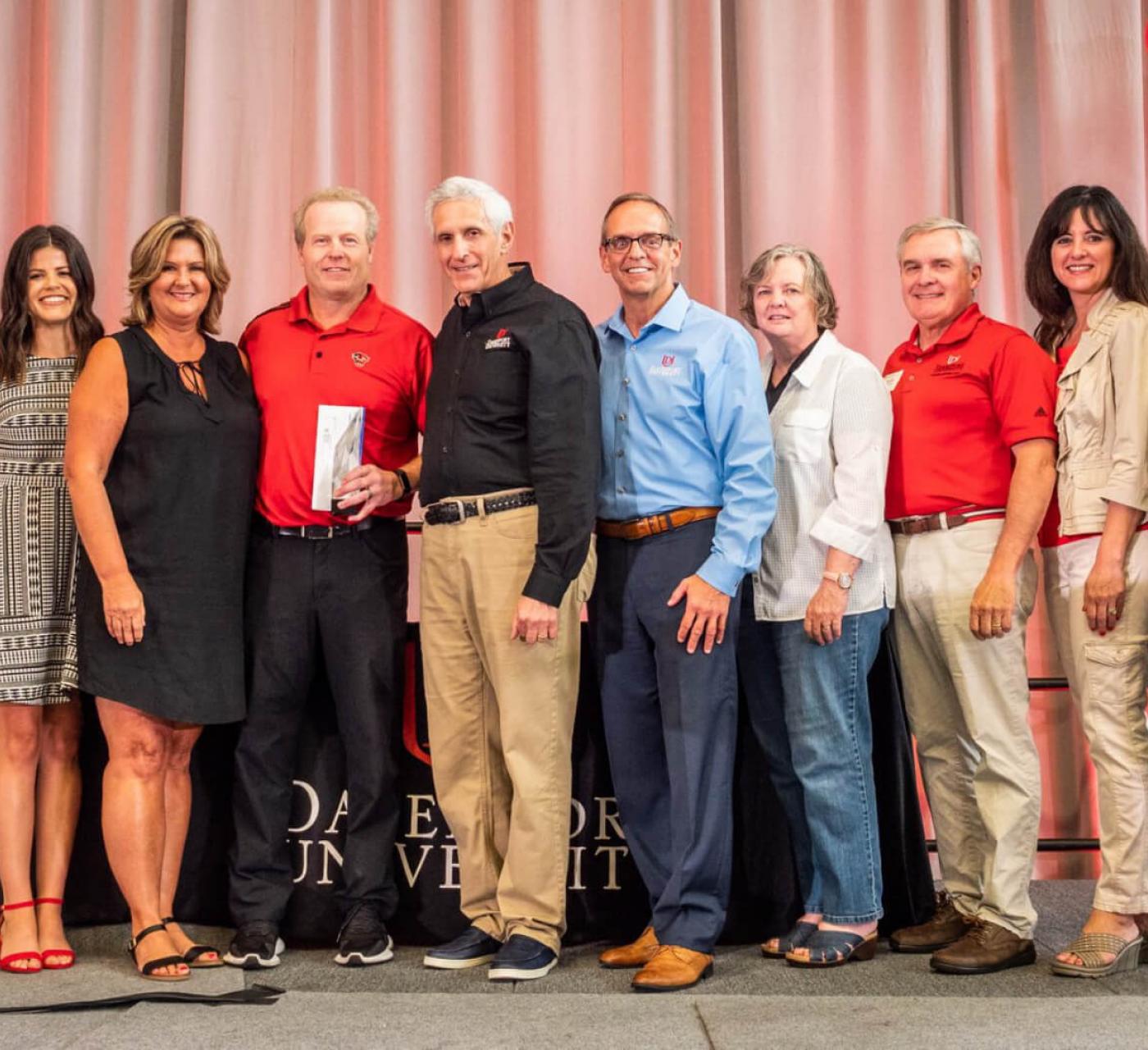 Awards and Recognition
Our Employee Recognition Awards Program has been designed to formally recognize and celebrate the outstanding contributions of faculty and staff in support of DU's mission, vision and values.  Award recipients receive a crystal award and monetary gift during DU's annual DavenFest event held in August.  The program consists of five recognition categories.
Milestones of Service Awards
Diversity, Equity and Inclusion (DEI) Champion Award
Excellence in Teaching Awards
GREAT Service Awards
Tyrus R. Wessell Award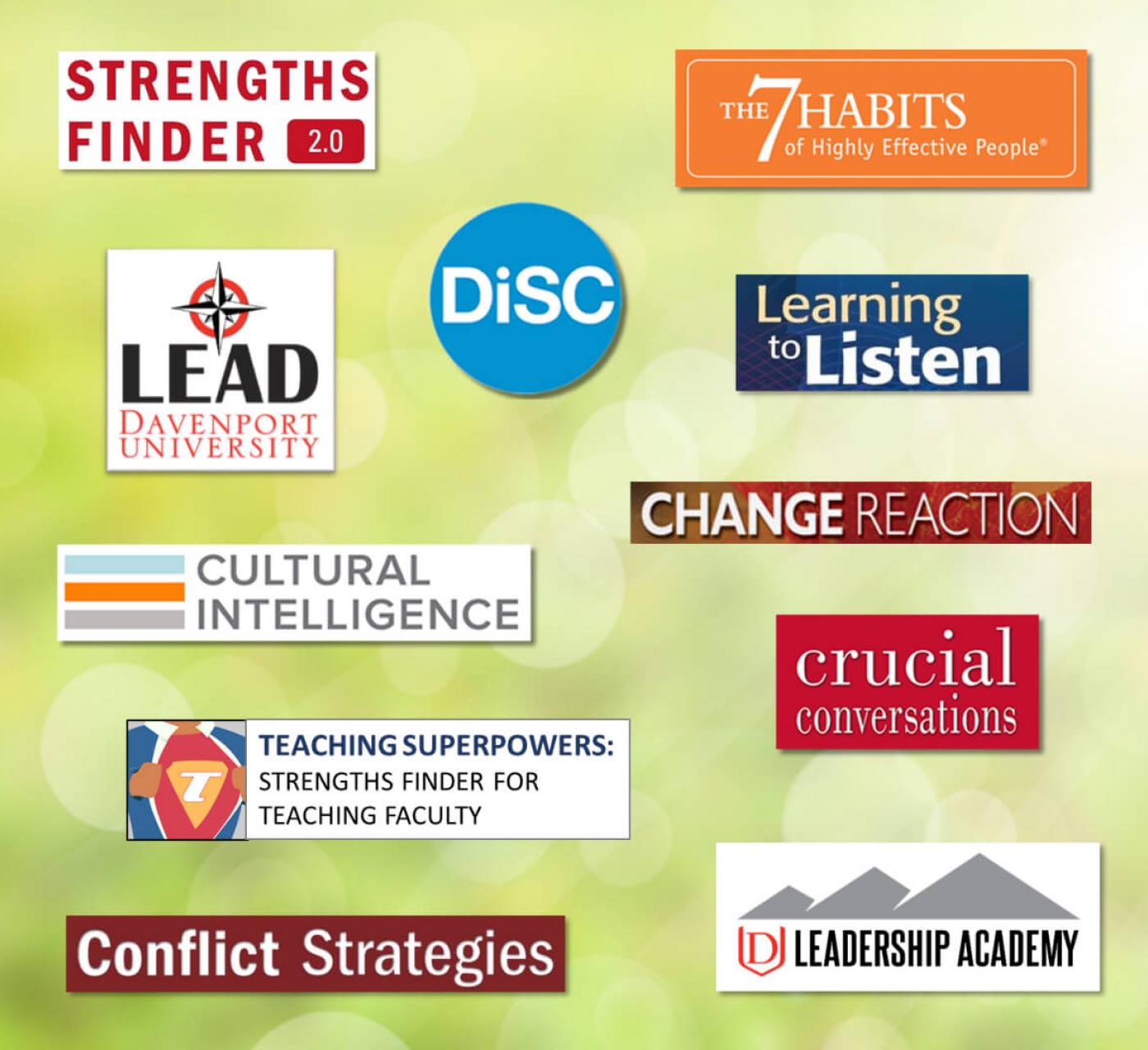 Faculty and Staff Development
Our best-in-class programs address specific topics based on employee feedback, to provide you with learning opportunities that are relevant to achieving both personal and professional development as well as the university's key results.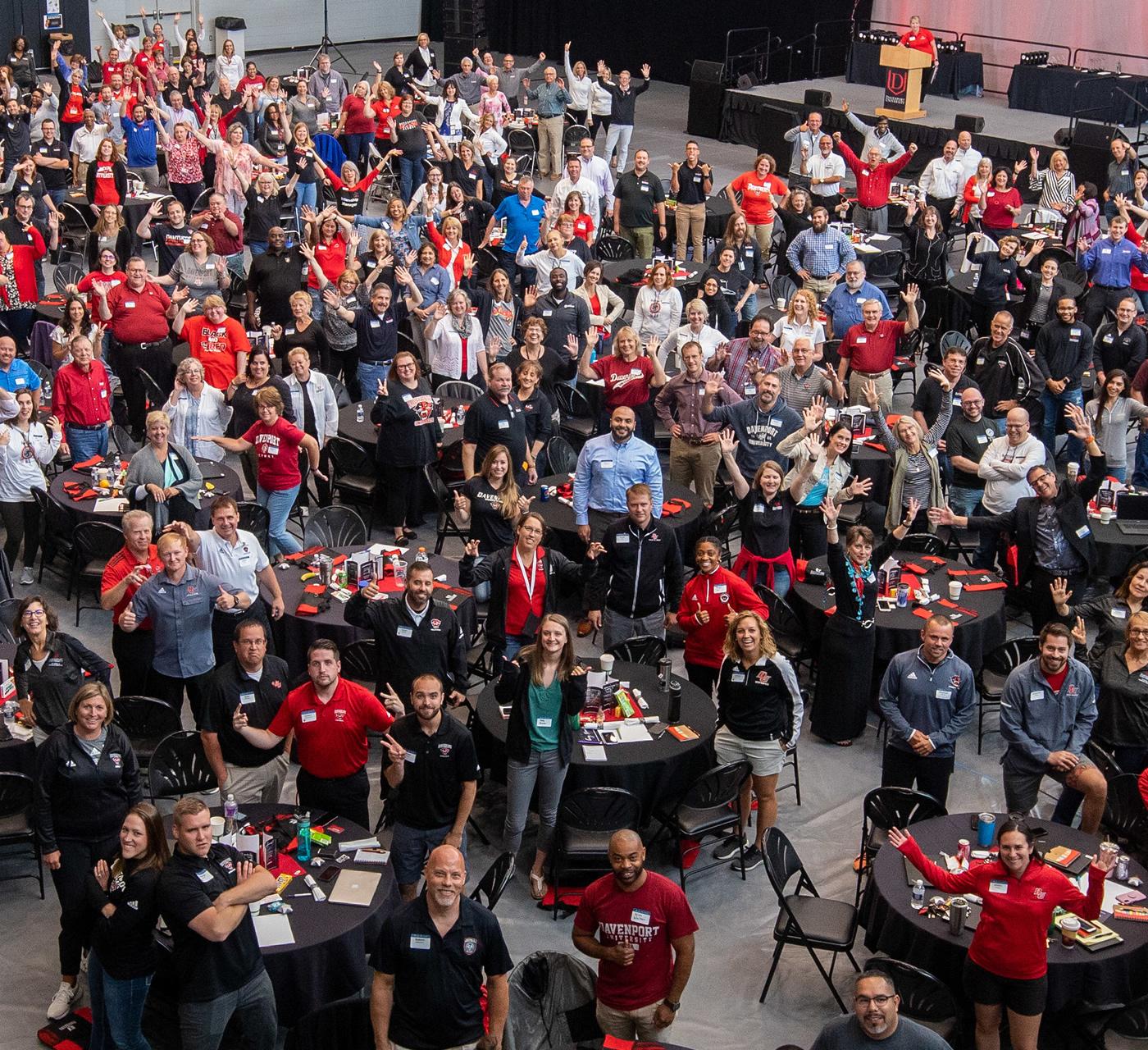 Respect and Inclusion
At Davenport, we strive to develop and support a culture of inclusion where multiple perspectives are actively sought out and where everyone is warmly welcomed to fully contribute as valued members of the DU community. 
Cultural Intelligence (CQ)
Unconscious Bias
Supporting Our Veteran Students
Generational Skills Training