Biological Laboratory Science, BS
Skip to Program Curriculum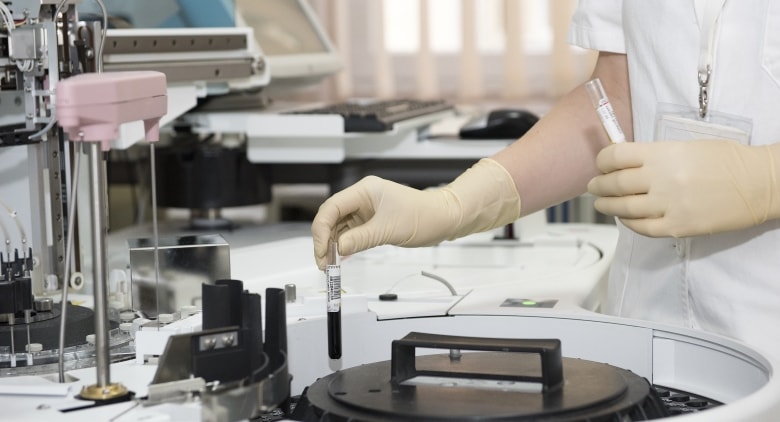 Biological Laboratory Science, Bachelor of Science
This program can serve as a Bachelor's completion program for students who have earned an Associate's Degree in Biotechnology, as well as prepare students to apply to post-baccalaureate graduate programs in Occupational Therapy, as well as those interested in Pre-Medical, Pre-Dental, Pre-Veterinary Science and Pre-Pharmacy programs.
PROGRAM OUTCOMES
Laboratory components of the program course sequence are designed for students to learn techniques and methodologies used in the disciplines of cell and molecular biology, genetics, DNA bioinformatics, microbiology and forensic science. Students conduct activities that involve experimental design, data analysis, and the use of advanced technologies to investigate research questions. Program training culminates with student completion of a capstone research project as well as a separate external Internship in a laboratory setting.
Download a PDF of the Bachelor of Science degree in Biological Sciences.
Back to Top
Full Curriculum
BACHELOR OF SCIENCE      • 120 CREDITS      • BIOL LAB BS
A Bachelor of Science in Biological Laboratory Science will prepare students to work in a laboratory setting as a Research Associate or Technician. Such positions can be found in academic, industrial and government settings, and include biotechnology manufacturing companies that produce genetically engineered products like new vaccines, drugs or modified plants and animals for human consumption, university and medical research laboratories, government regulatory agencies and forensics laboratories.
 Which class should I take? When should I take it?
2017-2018 Recommended Program Sequence for Biological Laboratory Science, BS and printable pdf download
Foundations of Excellence
36 cr.
ACES100
Achieving Career and Education Success
3 cr.
BITS211
Microcomputer Applications: Spreadsheet
3 cr.
BITS212
Microcomputer Applications: Database
3 cr.
COMM120
Presentation Techniques
3 cr.
ENGL109
Composition
3 cr.
ENGL110
Advanced Composition
3 cr.
ENGL311
Professional Writing
3 cr.
MATH125
Intermediate Algebra
3 cr.
MATH135
College Algebra
3 cr.
SOSC201
Diversity in Society
3 cr.
SOSC301
Globalization and World Diversity
3 cr.
STAT219
Introduction to Biostatistics
3 cr.
| Open Electives - Student may choose any discipline for the electives. If career intent is pre-medicine/pre-dental/pre-veterinary medicine, consider 2 cr of Organic Chemistry Lab or BIOL221/221L | 9 cr. |
| --- | --- |