Master of Accountancy, MACC
Skip to Program Curriculum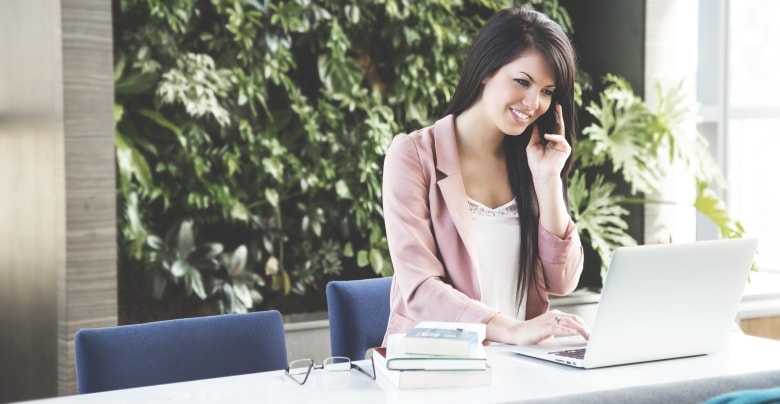 The accounting department mission is to provide current relevant programs that prepare our students to excel and advance in their accounting careers while building their business acumen to contribute meaningfully to their lives and community.
Master of Accountancy, (MAcc)
We are committed to producing highly qualified accountants with integrity and the necessary critical skills.
Comprehensive, credible and contemporary in design. Our Master of Accountancy course offers multiple tracks and concentrations to enhance your professional value. We offer graduate-level concentrations that set us apart from other institutions. Below are the specialized areas of focus available so you can complete the masters degree in the area that interest you.
Finance: Analyze a company's financial information, practice financial planning and learn to assess the financial operations and positions of an organization using various analysis methods.
Fraud Examiner and Internal Auditor:Conduct investigation analysis from financial data to detect fraud for process improvement and prosecution. Apply knowledge of internal controls and auditing to assess the efficiency and effectiveness of an organization's operations and develop recommendations.
Managerial Accountant: Analyze financial statements with the ability to construct and communicate strategic decisions for businesses.
Professional Accountant: Expand your knowledge and understanding of CPA's professional and legal responsibilities; matters of agency, creditor-debtor interactions, uniform commercial code and contract law in which you will apply business law concepts
Accounting Career Opportunities.
Davenport University's Master of Accountancy program provides you with the expertise to excel in several career paths. You will be prepared to take specific certification exams in the following areas.
Certified Public Accountant (CPA) is a trusted financial advisor who helps individuals and businesses plan and reach their financial goals.
Certified Management Accountant (CMA) is a professional accountant who primarily works for a company and records and reports transactions for internal review by business owners and managers.
Certified Internal Auditor (CIA) is a professional accountant who reviews the accounting data for a company, while identifying any improper accounting practices or errors in reporting.
Certified Fraud Examiner (CFE) is a professional accountant who resolves allegations of fraud, obtains evidence and assists in the prevention and detection of fraud and white collar crime.
Download a PDF of the Master of Accountancy, MAcc program
Back to Top
Full Curriculum
MASTER OF ACCOUNTANCY      • 30 CREDITS       •  ACCTNCY MACC

The Master of Accountancy Program at Davenport University is designed for the self-directed, career-minded student to "Get where the world is going" in his/her desired area of concentration in Accounting.  Students may customize their curriculum according to their desired outcomes.  The Master of Accountancy program offers multiple tracks that either culminate in taking CPA, CMA, CIA or CFE preparation courses, or focuses more broadly on general accountancy or a finance emphasis.  The Master of Accountancy is one of only a handful of programs across the country which offers graduate-level concentrations in fraud investigation, managerial accounting and internal auditing.  Within and across these tracks, the core learning prepares students to ethically address current accounting-related issues through data analytics and research, mastery of accounting processes and through integrating what they have learned through experiential learning and field practice.  
 
A hallmark of the DU Master of Accountancy program is learning through practice whether it be through case studies, field projects, internships, presentations or simulations.  Students will have many opportunities to exercise critical thinking skills while applying their accounting knowledge to correctly identify and understand real-world challenges.  Students will develop their leadership ability as they work with others to develop ethical, effective business solutions. 
ACCT515 Advanced Accounting Topics (3cr), the program prerequisite, offers preparation to strengthen analytical and interpretive skills in accounting for business mergers and acquisitions, partnerships and global accounting prior to entering the Master of Accountancy (MAcc).
Students who currently have the CFE, CIA, CMA, or the CPA may be able to apply that credit to that specific Specialty.
*ACCT640 Managerial Accounting may not be used as the Graduate Accounting Elective 
Which class should I take? When should I take it?
2018-2019 Recommended Program Sequence for:
Accountancy, MAcc and printable pdf download
Specialty: Finance and printable pdf download
Specialty: Fraud Exam and Auditing and printable pdf download
Specialty: Managerial Accounting and printable pdf download
Specialty: Professional Accounting and printable pdf download
Core Courses
15 cr.
ACCT625
Accounting Information Systems
3 cr.
ACCT630
Accounting Research and Financial Analytics
3 cr.
ACCT650
Accountant Responsibilities and Ethics
3 cr.
ACCT780
Forensic Accounting
3 cr.
Choose one of the experiential core course options:
(3) cr.
ACCT790
Accounting MBA Internship
3 cr.
BUSN688
Quantitative Business Analysis
3 cr.
FINC793 & FINC794
Graduate ACG Experience I (2 cr) and Graduate ACG Experience II (1 cr)
3 cr.
| Specialization Areas | 15 cr. |
| --- | --- |
Finance Specific Courses [FINS]
(15) cr.
FINC620
Corporate Finance
3 cr.
FINC622
Money, Banking, Treasury Management Focus
3 cr.
FINC738
Mergers/Acquisitions/Consolidations
3 cr.
FINC750
Advanced Financial Management
3 cr.
FINC770
International Financial Strategies
3 cr.
Fraud Examiner and Internal Auditor Specific Courses [FEAS]
(15) cr.
ACCT738
Certified Internal Audit Basics (CIA)
3 cr.
ACCT746
Certified Internal Audit Practice (CIA)
3 cr.
ACCT755
Certified Internal Audit Knowledge Elements (CIA)
3 cr.
ACCT781
Fraud Examinations and Fraud Schemes
3 cr.
ACCT784
Fraud Investigation CFE
3 cr.
Managerial Accountant Specific Courses [CMAS]
(15) cr.
ACCT640
Managerial Accounting
3 cr.
ACCT761
CMA Prep Financial Planning/Performance
3 cr.
ACCT762
CMA Prep Financial Decision Making
3 cr.
FINC750
Advanced Financial Management
3 cr.
GRAD ACCT/FINC*
Graduate Accounting/Finance Elective*
3 cr.
Professional Accountant Specific Courses [CPAS]
(15) cr.
ACCT752
CPA Prep: Financial (FAR)
3 cr.
ACCT756
CPA Prep: Auditing (AUD)
3 cr.
ACCT763
CPA Prep: Regulation (REG)
3 cr.
ACCT767
CPA Prep: Business (BEC)
3 cr.
GRAD ACCT/FINC*
Graduate Accounting/Finance Elective*
3 cr.
<!–– program json structured data ––>