Skip to Program Curriculum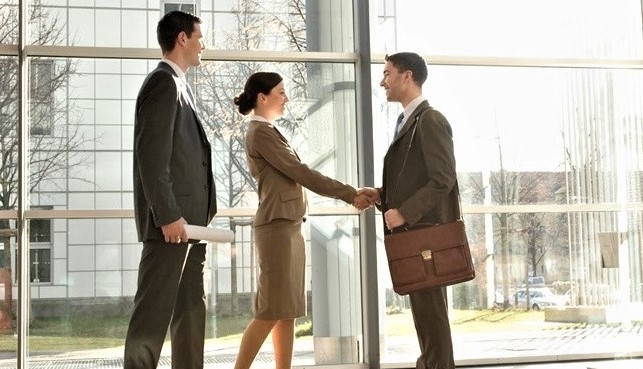 Master of Management
Build a foundation in business management.
Focus on human talent as you develop in-depth expertise in managing people, processes and resources. You'll build essential skills in change management and organizational design preparing you to excel in the global environment. A Master of Management degree from Davenport University prepares you for success in management by gaining mastery in functions recognized as business success drivers.
Program does not require prior business degree or experience – the emphasis is on the study of the major functions of management as a universally applicable skill.
A qualitative focus on leadership, change management and organizational design and development
Emphasis on critical thinking and decision-making capabilities
33 credit hours, 21-month completion with flexible course scheduling and is also available online
Offered at Peter C. Cook Center in downtown Grand Rapids, Lansing, Livonia and online
The Master of Management degree can be completed in-seat or online. Download a PDF of the Master of Management degree program.
Convenience
You can complete this DU master's degree sooner than other graduate degrees since 33 credit hours allow for content to be delivered in a concise and focused manner within less than two years.
Getting started on your master' degree is easy because you can attend
Evenings at three campuses
Seven-week classes
Six times a year
Or online
Personalized Financial Aid
You may qualify for financial aid up to $2,000 annually in graduate scholarships. Learn about your opportunities from your own financial aid counselor who will help you find your maximum financial aid assistance. You may also be eligible for partnership scholarships. Contact Financial Aid for more information.
Choose Your Campus
Work on your master's degree at our convenient locations:
Peter C. Cook Center at 45 Ottawa NW
New Lansing campus at 200 S. Grand
Livonia campus at 19499 Victor Parkway
Free parking at all campuses
Or online
Resources
Back to Top
Full Curriculum
MASTER OF MANAGEMENT   •   33 CREDITS   •   MASTER MGMT

Program Description
Students seeking the Masters of Management degree (MM) will develop key employee knowledge, skills, and capabilities desired by all types of organizations operating within the dynamic global environment. The focus areas of this 33 credit program include: leadership, stakeholder engagement, a culture of change, collaboration, process management and contemporary structure and design. Theory, application, and reflection are integrated throughout this program to enhance creativity, critical thinking, and decision-making capabilities.

Program Learning Outcomes
The Master of Management offers students from business and non-business backgrounds an opportunity to develop managerial competencies appropriate of all types of organizations. Graduates of the Master of Management program will demonstrate the ability to:
Lead innovation through strategic planning, change management, and performance improvement initiatives to increase organizational reputation.
Evaluate systems and processes to improve organization effectiveness.
Appraise and justify ethical decision making in light of global business values, diversity and inclusion, and sustainable business practices.
Assess and apply leadership constructs for motivating others and developing a collaborative culture.
Identify ongoing leadership learning opportunities to develop career and personal effectiveness goals.
Which class should I take? When should I take it?
2018-2019 Recommended Program Sequence for Master of Management and printable pdf download
Courses
(30) cr.
CISP600
Information Systems Planning
3 cr.
FINC610
Budget and Finance Management
3 cr.
HRMG700
Managing Human Resources
3 cr.
MGMT610
Management Vision and Decision: Creative and Critical Thinking From a Strategic Perspective
3 cr.
MGMT732
Project Leadership in an Operations Environment
3 cr.
MGMT747
Sustainable Business Strategies
3 cr.
MGMT760
Organizational Design and Development
3 cr.
MGMT775
Leading Transformational Change
3 cr.
MGMT784
Data-Driven Design and Analysis
3 cr.
MKTG638
Marketing and Communicating in a Multi-Cultural Environment
3 cr.
Capstone
3 cr.
MGMT795
Strategies for Contemporary Organizations
3 cr.
<!–– program json structured data ––>