Get started in human resources jobs with the HR associates
Associate of Business Administration - Human Resource Management (61 credits)
Receive broad exposure to foundational business principles through the associate of business administration (ABA) in human resources management program at Davenport University. This human resources associate degree emphasizes the important strategic role human resources plays in business. You'll be prepared for human resources associate jobs that involve evaluating organizational needs for the recruitment, staffing, training and development of employees. 
You can take classes for the human resource management associates degree in-person on Davenport's W.A. Lettinga Campus in Grand Rapids as well as on our Lansing campus. You can also earn your human resource associate degree online through our Global Campus or through scheduled classes delivered through our Livestream course format (formerly known as Real-Time Virtual). You may also take a blend of in-person and online classes for your HR associates. 
Whichever path you choose for your human resources associate, you'll learn from faculty who are human resource management (HRMG) directors handling the many functions of HR managers at major corporations, including international businesses. 
What is human resource management?
Human resources is critical to sustaining and growing any business. Human resource management focuses on the function of people within organizations, including hiring and managing staff. 
Through the human resource management associates degree at Davenport, you'll be introduced to the HR field through relevant and practical coursework that reflects foundational as well as up-to-date challenges and trends in human resources associate jobs. 
Explore courses for Davenport's human resources associates
Each course in the human resource associate degree offers you the opportunity to apply your new knowledge to real-world situations. For example, through your employee training and development class, you'll work through creation of a training program, including conception, budgeting and design. Through your staffing organization class, you'll learn every aspect of recruiting and staffing a business. This hands-on approach prepares you for the work and issues you'll encounter in entry-level human resource associate jobs. 
Which class should I take? When should I take it?
See our Recommended Program Sequences:
2
Complete your human resources associates in just two years
100%
Earn your human resources associate degree online — 100%!
Why get a human resources associate degree at Davenport?
The HR associates at Davenport is an excellent introduction to the human resources profession. You'll be prepared for a range of human resources associate jobs, including human resources generalist or assistant positions. You'll also lay the foundation for the BBA in human resource management and the human resource management MBA at Davenport. 
Experience the Davenport difference:
  

Study with HR experts

Learn from academically trained and industry-experienced faculty who bring their expertise into your HR associates courses.    
  

Small class sizes

Receive the personalized attention you deserve through small class sizes and a 15:1 student-faculty ratio in your HR associates courses. 
  

Put theory into practice

Take the theories you learn in your human resources associate degree classes and apply them to hands-on, HR-related projects. 
  

Network with professionals

Network with HR specialists and open the door to human resources associate jobs by getting involved in Davenport's SHRM chapter.
  

Prepare for HR jobs

Finish your human resource management associates degree in just two years and get to work in human resources associate jobs. 
Get started on your human resources associate degree
Take the next step toward earning your human resource management associates degree at Davenport. 
Talk to an admissions advisor
Davenport's admissions team is here to answer your questions. Please call us at 800.686.1600 or email us at info@davenport.edu.
Davenport programs related to the human resources associates
About Davenport University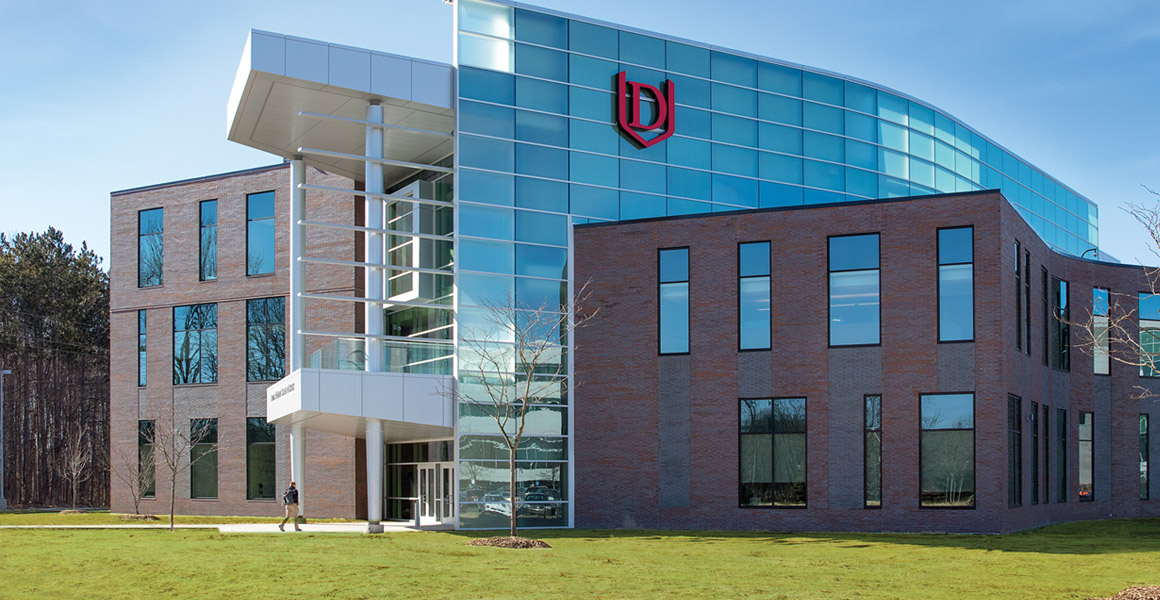 Davenport is a private, not-for-profit university with more than 150 years of experience preparing students for successful careers.
Offering over 60 bachelor's and master's degree programs, we align with top employers to design degree programs that help you gain the skills and real-world experience you need to rise above the rest. With small class sizes and campuses across Michigan or online, you'll earn a quality education on your schedule at Davenport University.