Launch or advance your medical case management career
Bachelor of Science - Medical Case Management (120 credits)
Harness the power of technology and learn from Davenport faculty who have a wide range of case management experience. They'll teach you how to assess, plan, implement, coordinate, monitor and evaluate the options available to meet client needs across the continuum of care.
The health care case management program path is especially ideal if you have an associate degree in allied health, nursing, social services or mental health. When you earn your medical case management degree, you'll be well positioned to go on to earn case management certification. 
Take online case management courses through Davenport's Global Campus or in-seat courses on our campuses in Detroit, Grand Rapids, Kalamazoo and Midland. 
Prepare for case management certification
Position yourself to become a medical case manager through the case management program at Davenport. Enjoy entering or advancing in a health care case management field that's projected to grow 17% through 2029, according to the U.S. Bureau of Labor Statistics (BLS)
After you earn your case management degree and complete employment requirements, you'll be eligible to sit for the Commission for Case Manager Certification – Certified Case Manager (CCM) national exam. By earning this industry-recognized case management certification, you'll let employers know you're a medical case manager with the expertise, knowledge and professional experience needed to provide the right services for patients through all phases of care.
Explore classes for the medical case management degree
Prepare for in-demand health care case management careers through in-person or online case management courses like anatomy and physiology with human disease, pharmacology, disability case management and public health perspectives. Courses for the case management degree program focus on advocacy, communication, and resource management, and promote quality and cost-effective interventions and outcomes for patients. You'll work on projects that incorporate real-world scenarios you might encounter as a medical case manager. 
Which class should I take? When should I take it?
See our Recommended Program Sequences:
Why a medical case management degree at Davenport?
Whether you want to launch or elevate your career in health care case management, the medical case management degree at Davenport will prepare you to succeed. This 120-credit case management degree offers the courses and practical experiences along with preparation for the case management certification exam that will position you well for this in-demand field. Become a medical case manager in a variety of settings, such as for insurance companies, third-party administrators, community-based health care organizations and physicians' practices.
Experience the Davenport difference:
  

Learn to advocate

Learn to help others through a case management degree that promotes advocacy and cost-effective practices.
  

Financial aid and scholarships

Fund your medical case management degree with Davenport University scholarships, grants and other financial aid.
  

Real-world practicums

Build your knowledge and skills through case management practicums and online case management courses. 
  

Ethical preparation  

Demonstrate professional and ethical values and behaviors with a medical case management degree designed to get you hired. 
Get started on your medical case management degree
Explore the admissions requirements and take the next step toward your Davenport University case management degree.  
Talk to an admissions advisor
Get answers to questions about the medical case management degree. Please call us at 800.686.1600 or email us at info@davenport.edu.
Programs related to the medical case management degree
About Davenport University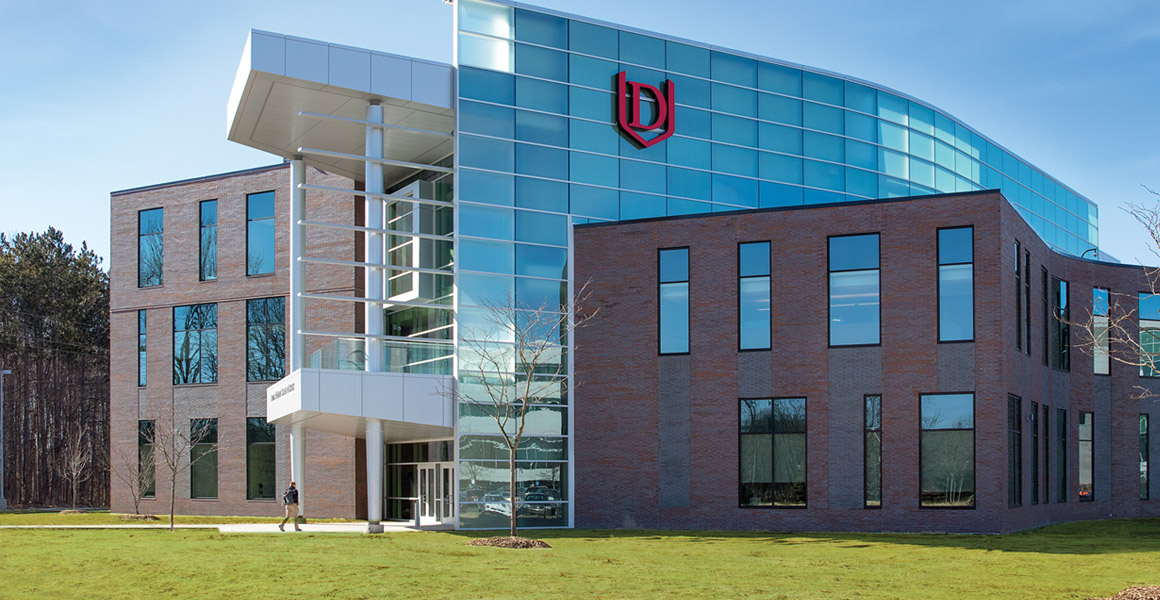 Davenport is a private, not-for-profit university with more than 150 years of experience preparing students for successful careers.
Offering over 60 bachelor's and master's degree programs, we align with top employers to design degree programs that help you gain the skills and real-world experience you need to rise above the rest. With small class sizes and campuses across Michigan or online, you'll earn a quality education on your schedule at Davenport University. 
Successful completion of an undergraduate degree earned at an accredited college or university as well as successful completion of Anatomy & Physiology equivalent to BIOL115 and BIOL116. Student will need to complete BIOL116 or BIOL 222/BIOL 222L prior to beginning medical case management classes.
*MCMG495 Case Management Practicum is required if students have not previously completed a supervised field experience in case management, health, or behavioral health in their baccalaureate degree program.
Length of Program:   20-22 credits
Regional Accrediting Body:
Higher Learning Commission of the North Central Association of Colleges and Schools
30 N. LaSalle St.
Chicago, IL 60602-2504
Date of Reaccreditation: 2014
Next Accreditation Due: 2021-2022
Faculty and Staff
Department Chair and Interim Associate Dean Health Information Management/Allied Health - Linda Sorensen, MPA, RHIA, CHPS
Campus Associate Department Chair/Program Director: Kimberly Corsi, MSA, LRCP, CCS
Lettinga
Associate Department Chair:  Marybeth Pieri-Smith, MBA, RHIA, CCS-P, CPC, CMA
Detroit & Warren/Online
Campus Associate Department Chair/Program Director: Kimberly Corsi, MSA, LRCP, CCS
Lansing and Great Lakes Bay Campuses
Associate Department Chair: Marybeth Pieri-Smith, MBA, RHIA, CCS-P, CPC, CMA
Online
Associate Dean: Kelly McCarron, Ed.D,OTR/L
Teaching and Learning Coordinators:
Carly Davidson cdavidson6@davenport.edu
Dawn Strauss-Berta dstraussberta@davenport.edu