Welcome, community college advisor
At Davenport University, we're committed to helping your students on their educational journey.
We know that as an advisor, you wear a lot of hats. That's why we want to help you help your students find the institution that best fits them and best aligns with their educational goals. So, take a look below at some of the resources we've compiled and let us know if you have any questions –– we're here to help.
The Davenport difference:
  

Transfer credit for courses

Courses taken at your community college might have a different name but may be equivalent to courses at Davenport and could count as transfer college credits toward a Davenport degree.
  

Scholarships for transfer students

To help make education affordable, Davenport offers a wide range of financial aid options, including scholarships for transfer students that are renewable if they maintain standards of academic progress.
  

Campus tours and other engaging events

Before your student decide whether to become a transfer student, we invite them to see Davenport — virtually or in person. They can attend virtual information sessions, faculty meetups, web chats or even an hour-long Walk & Talk tour with a Davenport student ambassador.
  

Rewarding ways to get involved

Home to 75+ athletic teams, student clubs and social and recreational organizations, Davenport has something for everyone. Students can join in for weekly events, including movies, zombie runs and more.
  

Net price calculator

When it comes to paying for college, knowledge is power. With Davenport's college net price calculator, you can take the guesswork out of what your education will actually cost. 
  

Leading the way in online learning

As the first online learning community in Michigan, Davenport's Global Campus continues to lead. Over 35 Davenport degrees are 100% online, offering flexibility for busy transfer students.
Steps for enrolling at Davenport
Apply for online admission at davenport.edu/apply
Request official transcripts from all previous schools
Here's where you can mail or email them:
 

Davenport University
Registrar's Office
6191 Kraft Ave. SE
Grand Rapids, MI 49512

Electronic transcripts can be sent to electronictranscripts@davenport.edu
3. Complete and submit FAFSA - Code: 002249
4. Visit davenport.edu/nextsteps for additional next steps
Do you have a military background? We will personally review your individual situation for potential earned credits. Please learn more and contact our admissions office.
NOTE- Davenport's nursing programs require an additional, competitive application.
About Davenport University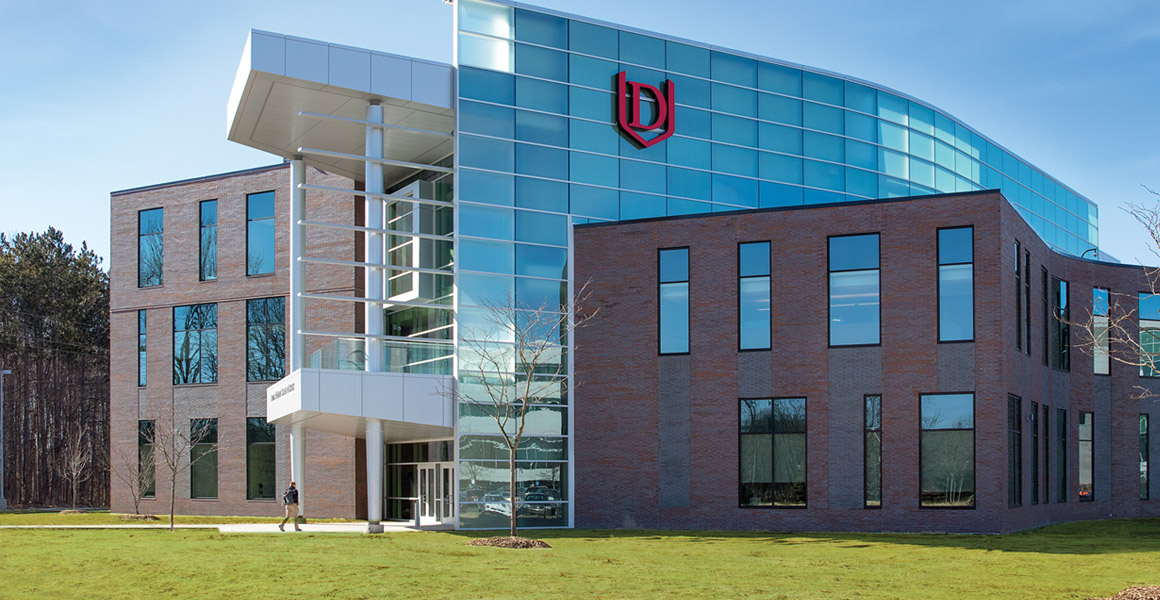 Founded in 1866, Davenport is a private, non-profit university serving about 6,500 students at campuses across Michigan and online.
With tuition among the lowest of all private universities in the state, Davenport provides high academic quality, small class sizes, conveniently located campuses, faculty with real-world experience and more than 60 dynamic undergraduate and graduate programs addressing in-demand careers in business, technology, health professions and urban education.
Contact admissions
6191 Kraft Ave SE
Grand Rapids, MI 49512
United States