Accounting Fraud Investigation, BBA
Skip to Program Curriculum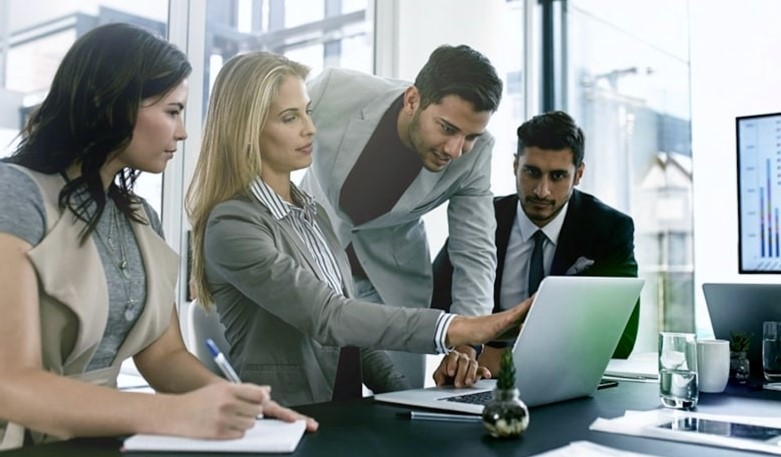 The accounting department mission is to provide current relevant programs that prepare our students to excel and advance in their accounting careers while building their business acumen to contribute meaningfully to their lives and community.
Accounting Fraud Investigation, bachelor of business administration
Develop the skills to investigate accounting and financial fraud in business.
Our program offers more than just introductory courses in the area of fraud investigation. Davenport University's accounting fraud investigation program prepares students for full time careers in a dynamic field. Globalization, economy growth and an increasingly complex tax and regulatory environment are expected to lead to excellent job growth for accountants and fraud examiners.
Davenport's Employment Guarantee
We are so confident in the quality of our BBA in Accounting degree, that graduates who meet Davenport University requirements are eligible for our Employment Guarantee. This allows additional education benefits if graduates are unable to obtain employment within six months of graduation.
The Accounting Fraud Investigation program is a great choice if you:
Have an interest in accounting
Are interested in applied ethics and justice administration
Enjoy research and investigation in corporate finance
Want to develop strong problem-solving skills
Davenport also offers:
An internship/consulting experience, allowing you to demonstrate your technical skill and teamwork abilities in a professional work environment.
The BBA in Accounting Fraud Investigation can be completed in-seat or online.
Download a PDF of this program.
Back to Top
Full Curriculum
BACHELOR OF BUSINESS ADMINISTRATION  •  120 CREDITS  •  ACC FRD BBA
This program combines the development of technical skills in accounting, computer security, and legal investigation that are needed in fraud examination. Students specifically learn accounting principles, information systems, and auditing practices required in establishing internal controls for fraud prevention. In addition, this learning is coupled with the knowledge of network security that develops technological abilities in fraud detection. Interlacing the coursework in auditing and security is learning regarding the principles, methods, and techniques used in conducting criminal investigations that brings the fraud examination full circle. This program also prepares students with the soft skills of communications, teamwork and leadership needed by the fraud examiner professional.

Which class should I take? When should I take it?
2018-2019 Recommended Program Sequence for Accounting Fraud Investigation, BBA and printable pdf download
Foundations of Excellence
39 cr.
ACES100 or OPEN
Achieving Career and Education Success or (if exempt) Open Elective
3 cr.
COMM120
Presentation Techniques
3 cr.
DATA275
Introduction to Data Analytics
3 cr.
ECON200
Microeconomics
3 cr.
ECON201
Macroeconomics
3 cr.
ENGL109
Composition
3 cr.
ENGL110
Advanced Composition
3 cr.
ENGL311
Professional Writing
3 cr.
MATH125
Intermediate Algebra
3 cr.
STAT220
Introduction to Statistics
3 cr.
SOSC201
Diversity in Society
3 cr.
HUMN
Humanities Elective
3 cr.
SOSC
Social Science Elective
3 cr.
Foundations of Business
32 cr.
ACCT201
Accounting Foundations I
4 cr.
ACCT202
Accounting Foundations II
4 cr.
ACCT220
Accounting Information Technology
3 cr.
BITS211
Microcomputer Applications: Spreadsheets
3 cr.
BUSN210
Professional Ethics
3 cr.
FINC211
Corporate Finance
3 cr.
GPMT287
Principles of Project Management
3 cr.
LEGL210
Business Law Foundations
3 cr.
MGMT211
Management Foundations
3 cr.
MKTG211
Marketing Foundations
3 cr.
Major
48 cr.
ACCT213
Cost Accounting
3 cr.
ACCT301
Intermediate Accounting I
4 cr.
ACCT302
Intermediate Accounting II
4 cr.
ACCT310
Accounting Fraud Examination
3 cr.
ACCT315
Federal Taxation I
3 cr.
ACCT320
Auditing and Assurance Services
3 cr.
ACCT350
Accounting Information Systems
3 cr.
ACCT401
Certified Internal Audit Basics (CIA)
3 cr.
ACCT421
EDP Computer Auditing
3 cr.
ACCT495
Accounting Issues and Research
4 cr.
IAAS221
Security Foundations
3 cr.
IAAS332
Authentication and Audits
3 cr.
LEGL211
Criminal Law
3 cr.
PSMG250
Investigative Techniques and Procedures
3 cr.
Choose one of the three following experiencial learning courses:
(3) cr.
ACCT490
Accounting BBA Internship
3 cr.
BUSN489
Field Experience in Business
3 cr.
FINC493 & FINC494
ACG Capstone Experience I & ACG Capstone Experience II
3 cr.
<!–– program json structured data ––>