Preparing veterans for their second career
Take advantage of your education benefits.
For more than 150 years, Davenport University has taken pride in supporting service members and their families. That is why we take your prior military experience and turn it into the most academic credits possible. We are committed to putting you on the fast-track to earning your degree.
As a current or former service member, you can take advantage of our 20% military tuition discount, our full participation in the G.I. Bill® and generous military credit equivalency program. Davenport also offers on-campus support with designated student-veteran lounges. And if you're looking to get involved, we've got that covered too. We have a Student Veterans of America (SVA) group right here on campus.
Ready to take the next step? Apply now
Davenport University proudly supports individuals from every branch of the military as they pursue their second career in business, technology or health.
Take a look at some of our current student veterans and staff as they share their past, their present and their future.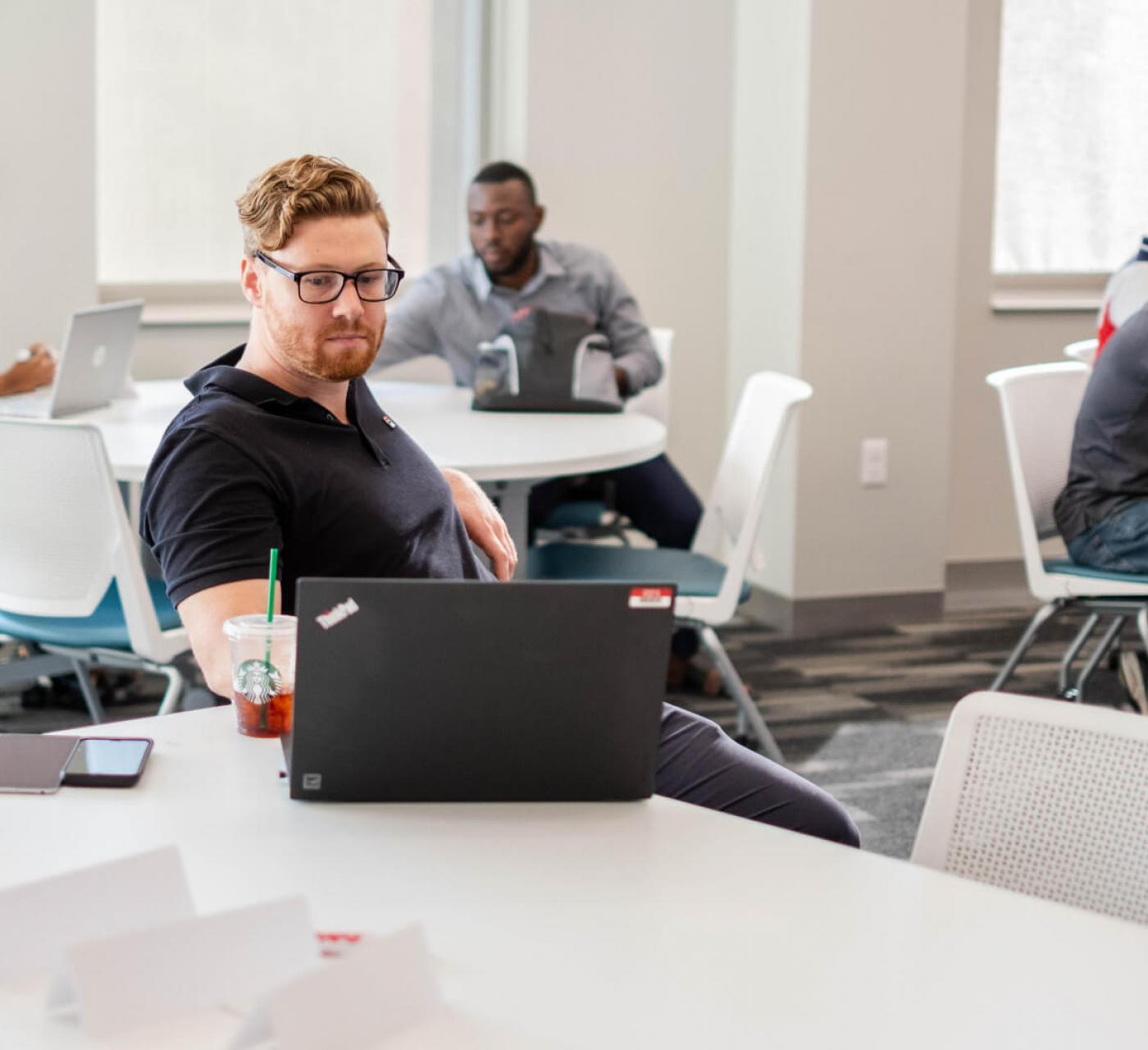 Turn real-life experiences into academic credit
We don't believe that your time in the military should set you back. Instead, your experience should propel you forward. With hundreds of classes that overlap with your real-life experiences, we'll personally look at your military transcript and give you the most academic credits possible toward your degree.
Additional resources for veterans