Launch or advance your nursing career
Offering undergraduate and graduate nursing degrees.
Nursing remains listed among the highest-growth occupations today. With undergraduate programs in Lansing, Midland, Grand Rapids, and Detroit and master's level programs offered online, we're sure to offer you with the right program at a place that's convenient for you.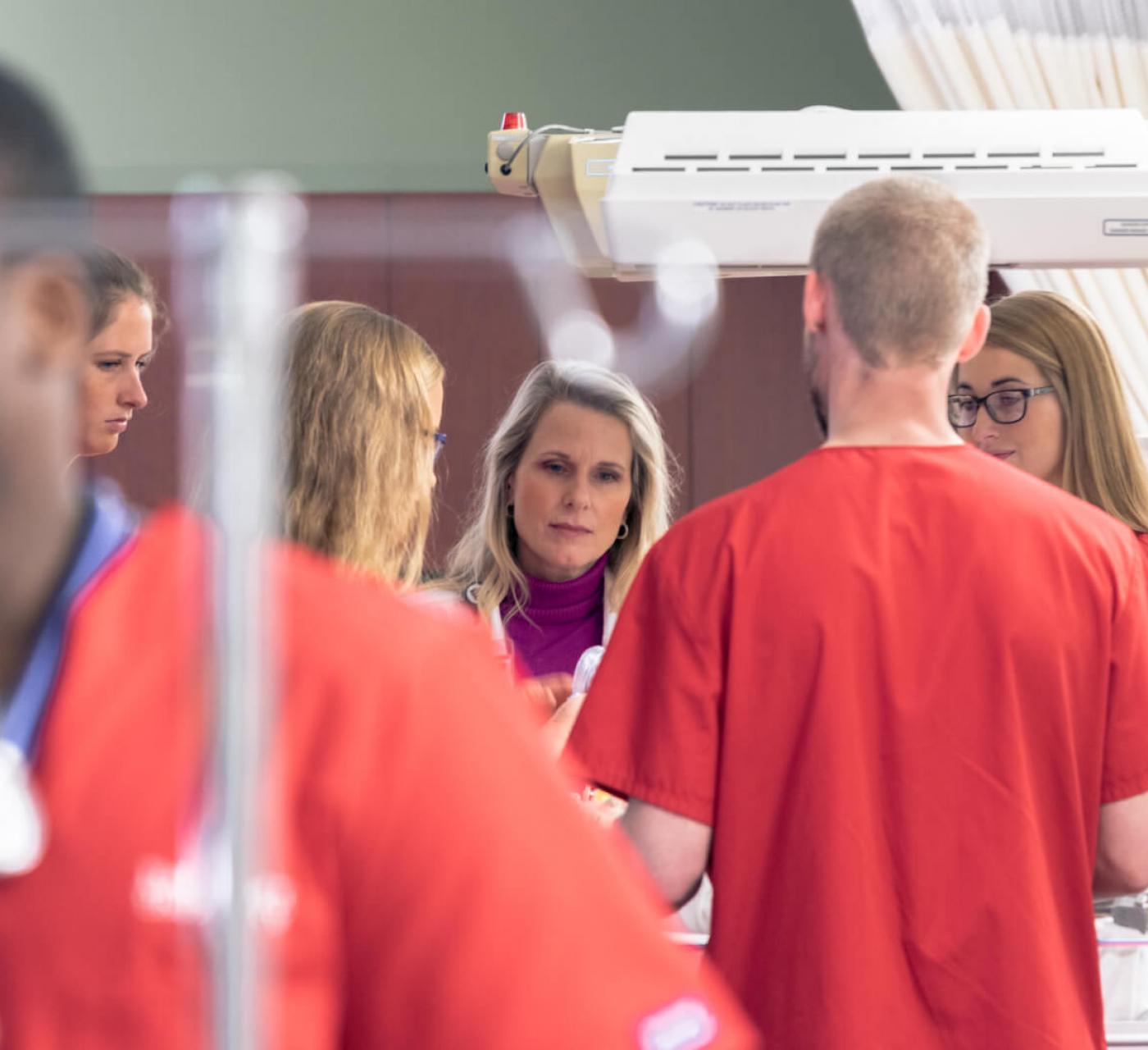 Nursing scholarships
Every new student enrolled at our Great Lakes Bay, Lansing and Warren Campuses in qualified nursing programs is eligible to receive $8,000 per academic year and will automatically be awarded this scholarship or an academic scholarship – whichever is of greater value.
$75,510
average salary of a nurse in the United States
100%
employment rate after graduation
210,400
job openings in the United States over the next four years
Pathways to a bachelor's degree in nursing
Looking for a bachelor's degree but don't know where to begin? Find where you're at now or any certifications that you hold below to learn more about how we can help you get your degree, faster.
Direct Admit From High School
Davenport University doesn't make you wait to apply to nursing school - you'll get admitted directly into the program and start in your nursing classes right away.
RN to BSN (Up to 90 credits)
If you're an RN, you can earn your bachelor's degree in as little as one to two years as a part-time student.
Bachelor's in Nursing: Completion
ADN to BSN (Up to 90 credits)
As an individual with an ADN, you can earn your bachelor's degree in as little as one to two semesters after graduating with your ADN.
Michigan EMS to BSN (Up to 39 credits)
Are you a paramedic with a State of Michigan EMS License? Great–we'll take your real-world experience and turn it into academic credits.
LPN to BSN (Up to 38 credits)
Highly qualified LPNs can apply to Davenport University's nursing program and earn their degree in as little as 3 years.
Medical Assistant to BSN (Up to 6 credits)
Current medical assistants can get a head start on their bachelor's degree with up to six-credits waived for their real-world experience.
Corpsman or Combat Medic to BSN (Up to 46 credits)
We transfer in as much real-world experience as possible for our nation's current or previous military members.
Transfer Student to BSN (As many credits as possible)
If you're looking to transfer from another school or have completed classes earlier in your career, let us help you get your degree faster.
A 15-second glimpse into the life of a Davenport nursing student
As a Davenport University nursing student, you'll experience state-of-the-art simulation labs, expert-level nurse educators, accelerated degree pathways and a diverse, energetic campus community that can offer you more opportunities to get involved both academically and recreationally. 
Take the next step towards the nursing career of your dreams