Solve business information challenges with an online IT degree
Associate of Applied Science - Computer Information Systems (60 credits minimum)
Prepare to analyze business information needs and use computer systems to meet those needs with Davenport University's associate degree in computer information systems (CIS). Your computer technology degree will qualify you for in-demand jobs in computer information systems where you'll use advanced technology to help businesses and organizations operate at peak performance.
Enjoy the flexibility of earning your two-year computer technology degree in-person at Davenport's campuses in Grand Rapids or Lansing — or take your CIS classes online through our Global Campus.
Develop the computer information skills you need from Davenport instructors who are experts in their field through this associate's degree in information technology. Your professors keep CIS classes relevant in this fast-changing business environment so you're well-prepared for a variety of jobs in computer information systems.
What is an associate degree in computer information systems? 
An associate degree in computer information systems is a two-year undergraduate degree that focuses on using analysis, design, programming, testing and development techniques to serve the digital information needs within businesses and organizations.
Davenport's online IT degree will prepare you for jobs in computer information systems with virtually any business or organization that depends on digital information for its operations.
Explore CIS classes for Davenport's IT associates degree online
Davenport's associate degree in computer information systems will give you a broad knowledge base on microcomputer applications, database management and operating systems in the business environment. Plus, you'll also gain in-depth knowledge of object-oriented programming language, such as C++ or C# or Java. Your CIS classes include webpage applications, e-business technologies, server side scripting and database design, all of which are relevant in today's jobs in computer information systems. 
Which class should I take? When should I take it?
See our Recommended Program Sequences:
Why pursue a computer technology degree at Davenport?
With this Davenport computer technology degree, you'll develop the ability to analyze data, develop software, manage databases and run operating systems in a business environment. Stand out from your competition for jobs in computer information systems by also learning essential non-computer skills through CIS classes, such as presentation techniques, composition and management foundations.
In addition to in-person classes at three Davenport campuses, you can take CIS classes 100% online through Davenport's Global Campus and network with other students who are earning their IT associates degree online. Davenport also makes it easy for you to get involved through student clubs, such as Business Professionals of America (BPA) and SkillsUSA.
Experience the Davenport difference:
  

Real-world faculty expertise

Advance your computer knowledge through CIS classes taught by faculty who are actively engaged in their respective tech fields. 
  

Advanced computer labs

Learn in labs that align with standards and certifications, such as Microsoft Certified Professional and Sun Java Certified Associate.
  

Hands-on experience 

Gain experience through a computer technology degree with hands-on projects in your CIS classes and student competitions.
  

Credit for existing certifications 

Receive course credit toward your online IT degree for your qualifying certifications, such as CompTIA and Cisco Corporation.
Get started on your IT associates degree online
Explore the admissions requirements and then take the next step toward earning your IT associates degree online at Davenport.
Talk to an admissions advisor
Davenport's admissions team is here to answer your questions. Please call us at 800.686.1600 or email us at info@davenport.edu.
Programs related to the online IT degree
About Davenport University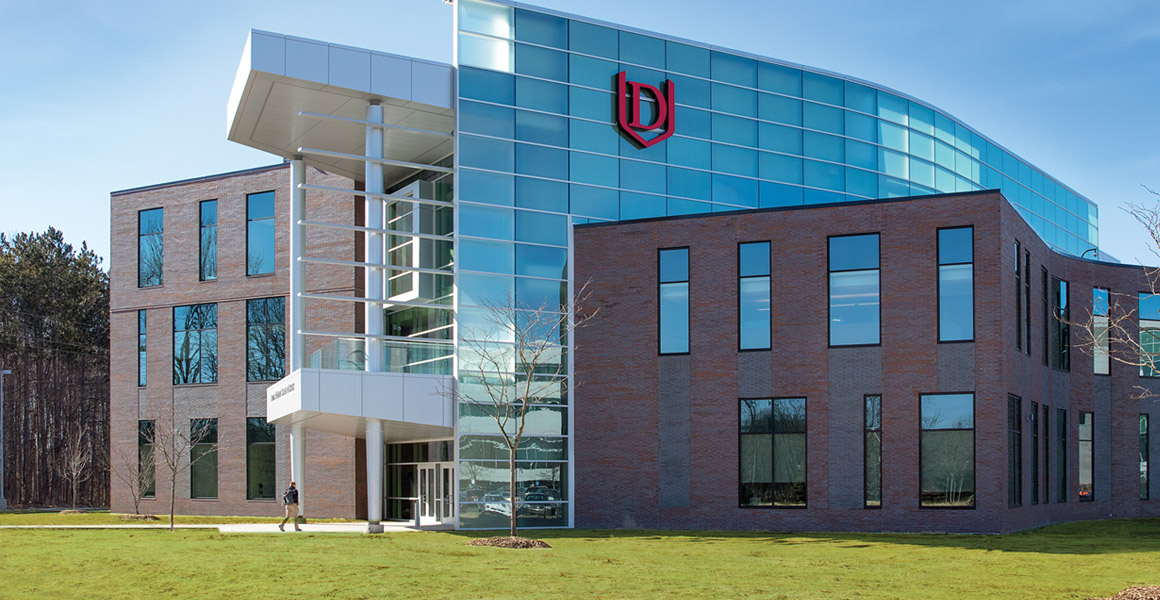 Davenport is a private, not-for-profit university with more than 150 years of experience preparing students for successful careers.
Offering over 60 bachelor's and master's degree programs, we align with top employers to design degree programs that help you gain the skills and real-world experience you need to rise above the rest. With small class sizes and campuses across Michigan or online, you'll earn a quality education on your schedule at Davenport University.