Maintain computer system networks with our IT security degree
Associate of Applied Science - Networking Technology (60 - 61 credits)
Gain the foundational skills in business and communications, enabling you to understand and communicate in the business environment in order to effectively apply networking solutions. With a computer networking degree, you'll learn how to install and upgrade hardware as well as configure workstations and server software. Our hands-on instruction and well-equipped labs provide instruction that is aligned with networking standards and vendor certifications from Microsoft, Cisco and CompTIA.
If you're looking for degrees in IT that position you well for cybersecurity jobs, you'll be making a wise choice with Davenport's computer networking degree. You can take your AS in Networking Technology courses in-person at our campuses in Grand Rapids, Lansing and Midland.
As a registered Cisco Networking Academy, Davenport University is among the top schools for cybersecurity with cybersecurity degree courses aligned with the technology and skills you'll need for cybersecurity jobs. You'll learn from industry-experienced faculty who also train networking instructors throughout Michigan, Ohio and beyond through the Cisco Networking Academy.
Explore classes for Davenport's Networking Technology Degree
Classes for this associate's degree emphasize hands-on projects so you can build your skills and your portfolio. As a registered Cisco Networking Academy, Davenport's computer networking degree courses align with the technology and skills employers require. Cisco-specific courses provide in-depth, hands-on learning to develop and implement networking equipment and protocols for an organization. 
Which class should I take? When should I take it?
See our Recommended Program Sequences:
1:1
Smaller class sizes means you get more one-on-one time with professors
3
Choose from 3 different campuses throughout Michigan
20+
Learn from expert faculty with 20+ years of training tech experts
  

National recognition

Davenport is a Center for Academic Excellence in Cyber Defense as designated by the NSA and the U.S. Department of Homeland Security.
  

Easy transition to the next program

Easily move onto your bachelor's or master's degree after you earn your associate's in networking technology degree. 
  

Industry-experienced professors

Learn from industry-experienced IT security degree faculty who are instructor trainers through the Cisco Networking Academy.
  

Credit for your certifications 

Earn course credit for specific certifications you may hold, such as CompTIA, Cisco and Microsoft certifications. 
Get started on your computer networking degree at Davenport
Explore the admissions requirements and then take the next step toward earning your network security degree at Davenport.
Talk to an admissions advisor
Davenport's admissions team is here to answer your questions. Please call us at 800.686.1600 or email us at info@davenport.edu.
About Davenport University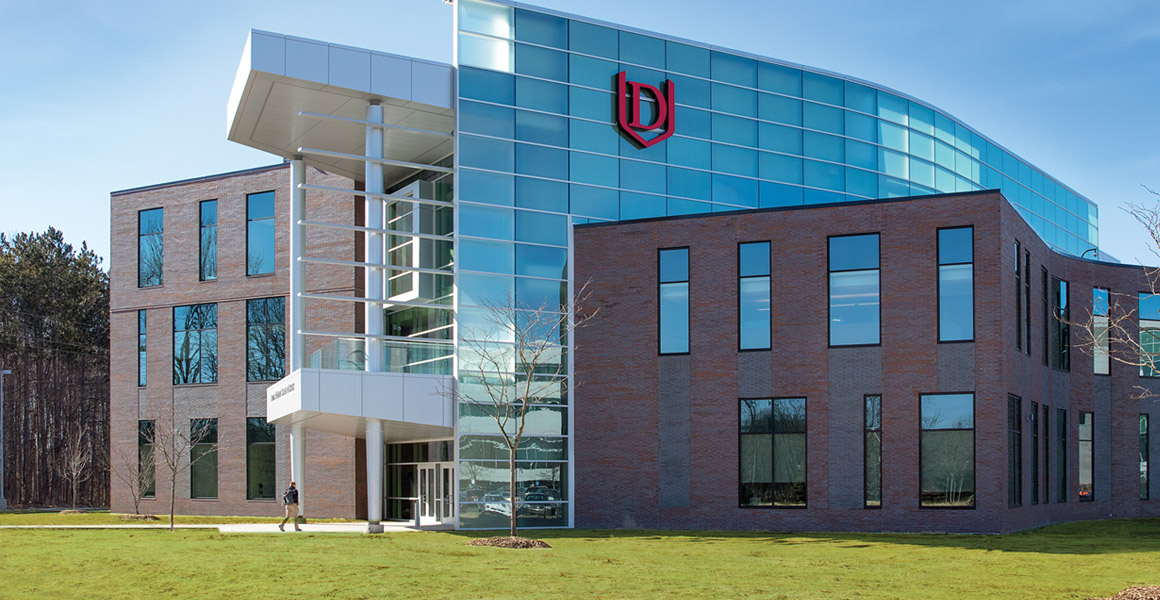 Davenport is a private, not-for-profit university with more than 150 years of experience preparing students for successful careers.
Offering over 60 bachelor's and master's degree programs, we align with top employers to design degree programs that help you gain the skills and real-world experience you need to rise above the rest. With small class sizes and campuses across Michigan or online, you'll earn a quality education on your schedule at Davenport University.