Protect critical data with Davenport's cybersecurity certificate
Pursue a cybersecurity certificate program with impeccable credentials at Davenport University and gain new qualifications for in-demand cybersecurity roles. Our cybersecurity certificate offers the academic rigor of our bachelor's in cyber defense, which meets the stringent standards of the National Security Agency (NSA) and Department of Homeland Security (DHS).
Take classes toward your cybersecurity certificate on-demand, Livestream, blended through our Global Campus Online+ or in-person at our Grand Rapids campus. Achieve an outstanding certification for your resume while gaining cybersecurity certificate course credits that apply toward Davenport's associate and bachelor's degrees in cyber defense as well as the master's in information assurance and cybersecurity. 
Whether your cybersecurity certification courses are online or in-person, you'll learn from credentialed faculty, many of whom leverage their cybersecurity expertise to "train the trainers." Add impressive work to your portfolio through hands-on, real-world projects.
A cybersecurity certificate program held to the highest standard
Boost your resume with an in-person or online cybersecurity certificate program aligned with the uncompromising standards of the NSA, DHS and U.S. Department of Defense (DoD). 
Explore Davenport cybersecurity certificate courses
Gain proficiency in system administration on specialized cyber defense applications and systems, intrusion prevention and virtual private network (VPN) management through our cybersecurity certificate courses. Davenport's in-person or online cybersecurity certificate program will give you a strong security foundation, then will challenge you in specialty areas such Windows® digital forensics.
Every cybersecurity certificate Online+ class aligns with Quality Matters (QM), and all Davenport classes are evaluated through Instructional Design for high instructional quality.
Which class should I take? When should I take it?
See our Recommended Program Sequences:
1
Finish your cybersecurity certificate online or in-person in just 1 year
14
Earn your certificate from Davenport, one of 14 CAE-CDE colleges
3
Access our 3 advanced labs — networking, computing and forensics
100%
Transfer 100% of your certificate credits toward a qualifying degree
Why pursue a cybersecurity certificate at Davenport?
Advance through Davenport's in-person or online cybersecurity certificate program and finish with the skills and portfolio to become an associate cybersecurity specialist. You can continue your studies at Davenport with credits from your cybersecurity certificate courses that apply directly to an associate or bachelor's in cyber defense and the master's in information assurance and cybersecurity. Our cyber defense bachelor's degree qualifies for the Davenport Employment Guarantee and substantial scholarships.
Experience the Davenport difference:
  

An IT security certificate from a designated CAE-CDE

Take cybersecurity certificate courses at one of only a select number of nationwide colleges designated as a U.S. Center for Academic Excellence in Cyber Defense Education (CAE-CDE) by the NSA and DHS.
  

National recognition for digital forensics excellence

Train in digital forensics from a national leader. Davenport is among just 16 U.S. institutions named a Center of Digital Forensics Academic Excellence by the DoD Cyber Crime Center.
  

Hands-on experience that builds your portfolio

Learn by doing in Davenport cybersecurity certificate courses. Gain hands-on experience with projects you can add to your portfolio, proving the value of your IT security certificate to employers.
  

Faculty who train cyber defense trainers

Gain knowledge from this IT security certificates faculty who are so highly credentialed and accomplished in their field that many of them train cyber defense trainers through the ASC Alliance.
  

Industry certification opportunities

Boost your resume by pursuing certifications like the Certified Information Systems Security Professional (CISSP), while you take classes for your in-person or online cybersecurity certificate program.
  

Career and academic connections  

Make career connections beyond your cybersecurity certificate program faculty by meeting industry experts at employer events. Join technology peers in Davenport's Cyber Defense Organization.
Get started on your cybersecurity certificate online
Explore the admissions requirements and then take the next step toward earning your cybersecurity certificate at Davenport.
Talk to an admissions advisor
Davenport's admissions team is here to answer your questions. Please call us at 800.686.1600 or email us at info@davenport.edu.
Your cybersecurity certificate program stackable degree
Complete Davenport's prestigious cybersecurity certificate now and add valuable new skill sets to your resume. Since our IT security certificates are designed to make it easy to up the level of your education, you can take your credits for your cybersecurity certificate courses and apply them to the following Davenport degree programs. 
Stack 1: Cyber Defense and Security Certificate
| | | |
| --- | --- | --- |
| Stack 2: Associate | Stack 3: Bachelor | Stack 4: Master |
About Davenport University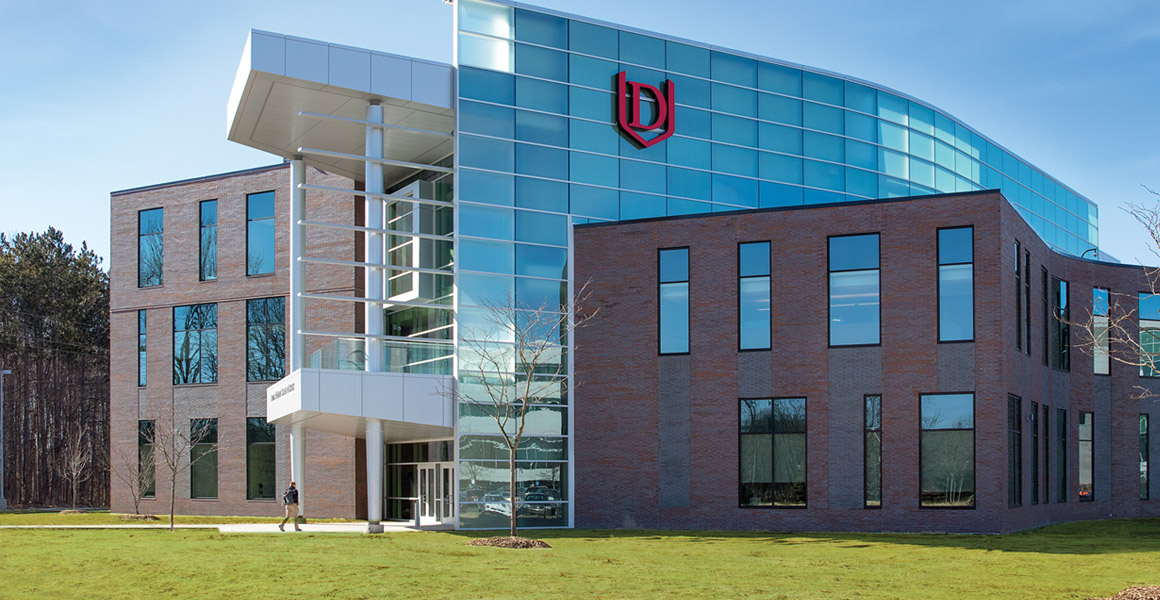 Davenport is a private, not-for-profit university with more than 150 years of experience preparing students for successful careers.
Offering over 60 bachelor's and master's degree programs, we align with top employers to design degree programs that help you gain the skills and real-world experience you need to rise above the rest. With small class sizes and campuses across Michigan or online, you'll earn a quality education on your schedule at Davenport University.