Master of Business Administration - Health Care Management Concentration, MBA
Skip to Program Curriculum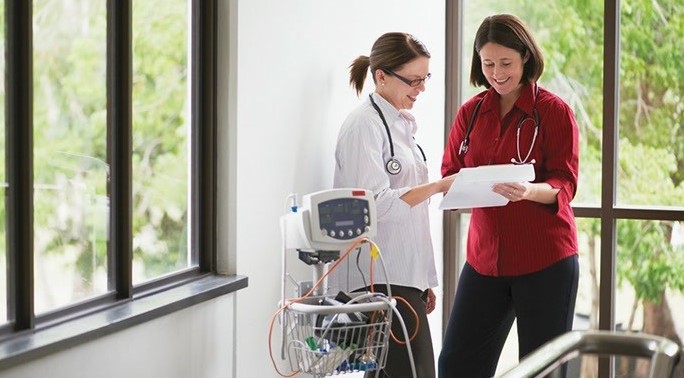 Back to Top
Full Curriculum
MASTER OF BUSINESS ADMINISTRATION - HEALTH CARE MANAGEMENT CONCENTRATION     •  39 CREDITS     •  HLTH CON MBA
The Health Care Management Concentration focuses on strategic, financial, and ethical decision-making skills in an evolving health care environment. The program is designed to advance ­students' practical expertise in managing diverse health care processes ­necessary for individual and corporate growth and development. These skills are integrated through interdisciplinary approaches of health care organizations, ethical and legal issues, financial management, managing projects, information management, and strategic management using case analysis and inter­active technologies.

The Health Care Management Concentration serves health care providers as well as individuals who are involved in the management and reimbursement of health care services. Individuals who desire to enter the health care management field will also benefit from this program.
Students who want to take the Certified Professional Manager (CM) exam from the Institute of Certified Professional Managers (ICPM) should complete MGMT699 as one of their course options in the Health Care Management Concentration.
MBA CURRICULUM
Davenport University's 39 credit MBA program is designed for those early in their business careers and entrepreneurial endeavors, and those mid to senior-level managers looking to sharpen their professional skills. The student will complete a set of core requirements prior to proceeding to concentration courses. 

Foundations of Business Requirements
All students admitted into the Davenport University 39 credit MBA are expected to have the necessary business foundations prior to entering the 600-level courses. Students without an earned grade of C or better within the last eight years in undergraduate course work in the areas of accounting, finance, management, marketing and statistics will be required to take these foundational business (500-level) courses.
Students who have a 2.75 cumulative GPA in a bachelor's degree in business or a business related field will not be required to complete the Foundations of Business courses.  
Foundation courses for non-business undergraduate majors:
ACCT510    Fundamentals of Accounting Principles and Concepts
BUSN520    Management and Marketing
FINC510    Foundations of Financial Management
STAT500    Statistics for Business
*Students who completed MGMT399 are not eligible to complete MGMT699 and may not use the undergraduate class as a substitute for MGMT699.
Which class should I take? When should I take it?
2017-2018 Recommended Program Sequence for MBA - Health Care Management Concentration and printable pdf download
Core Courses
18 cr.
ACCT640
Managerial Accounting
3 cr.
BUSN688
Quantitative Business Analysis
3 cr.
ECON625
Managerial Economics
3 cr.
FINC620
Corporate Finance
3 cr.
MGMT653
Leading Organizations
3 cr.
MKTG610
Marketing Strategies
3 cr.
Concentration Courses - Select six of the following courses:
18 cr.
HCMG630
Health Care Organizations
3 cr.
HCMG730
Ethical and Legal Perspectives In Health Care
3 cr.
HCMG745
Medical Practice Management
3 cr.
HCMG750
Financial Management for Health Care
3 cr.
HCMG770
Strategic Management in Health Care
3 cr.
HINT730
Information Management in Health Care
3 cr.
HRMG700/MGMT699*/735
Managing HR or Certified Manager Prep* or Managing Projects
3 cr.
MGMT780
Global Business Strategies
3 cr.
Capstone
3 cr.
CAPS794
Business Integration Capstone
3 cr.