The newest addition to the Davenport family
Designed to resemble corporate office space – the environment many of our graduates work in after getting their business degree.
The Donald W. Maine College of Business is Davenport University's newest building opening its doors just a few years ago. While the building mostly hosts business classes, students of all majors are welcome to use its common space and private study rooms throughout the building's three floors. 
The College of Business is also home to the HUB – our students' favorite quick-serve eatery with coffee brewed to order, fresh-fruit smoothies and a variety of grab-and-go food options. And if you're a student living on campus, you probably won't have to pay for your next coffee out-of-pocket. Many of our on-campus meal plans come with Panther Dollars which can be spent at places like the HUB or the Panther Den which is housed in the Richard M. Devos and Jay Van Andel Academic Center.
Open atrium with coffee shop and four large-screen TV's
After entering the College of Business, you will be welcomed with business news streaming on four televisions, the aroma of freshly ground coffee and students conversing or studying in a wide array of lounge, study and meeting areas.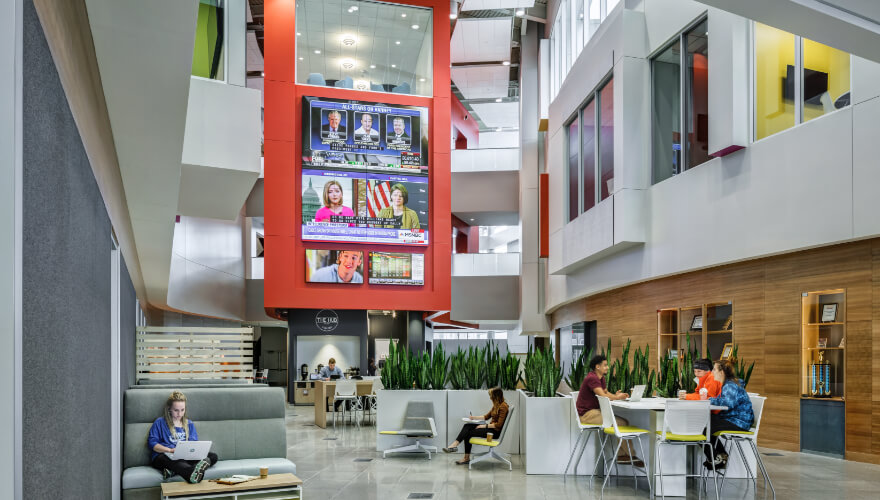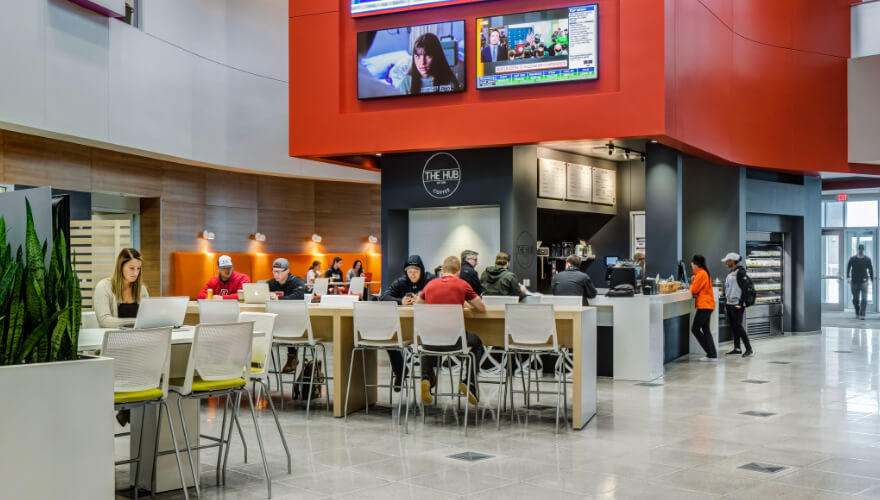 Modern, open classrooms
Our Donald W. Maine College of Business features classrooms designed for learning and productivity. Each room offers unique furniture and layouts that are perfectly complemented by the Michigan sunlight.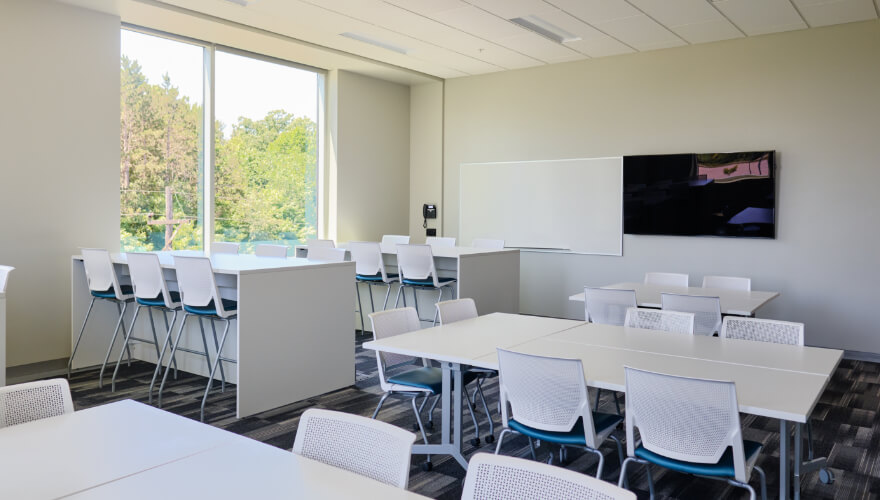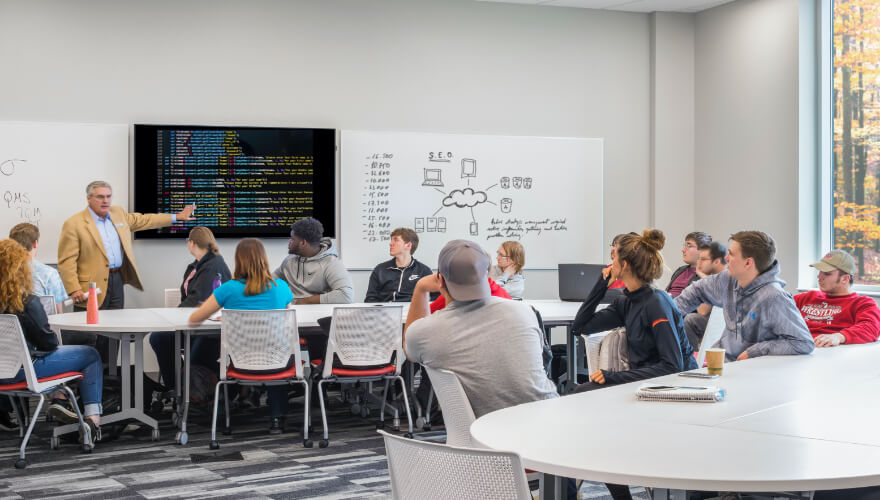 Private study rooms
The College of Business offers studying students numerous colorful, private rooms that maximize study time and effectiveness. These rooms don't require a reservation and offer students with their own private televisions and comfortable furniture unique to each room.