The university's newest home for athletic events
Located just a mile down the road from campus.
The Farmers Insurance Athletic Complex was originally built in 2013 and recently expanded in 2016. While many of our students train and practice in the Student Activity Center, this complex is the main host site for our football, track and field, baseball, softball, tennis and soccer events.
To inquire about facility rentals please email Andrejs Ruperts at Andrejs.Ruperts@davenport.edu or Melanie Loughin at Melanie.Loughin@davenport.edu.
Football, soccer and track and field stadium
The stadium at Farmer's Insurance Athletic Complex can seat up to 2,000 spectators and is also home to offices for coaches and support staff, various meeting rooms and locker rooms, an athletic training room and a new weight room for group and team workouts.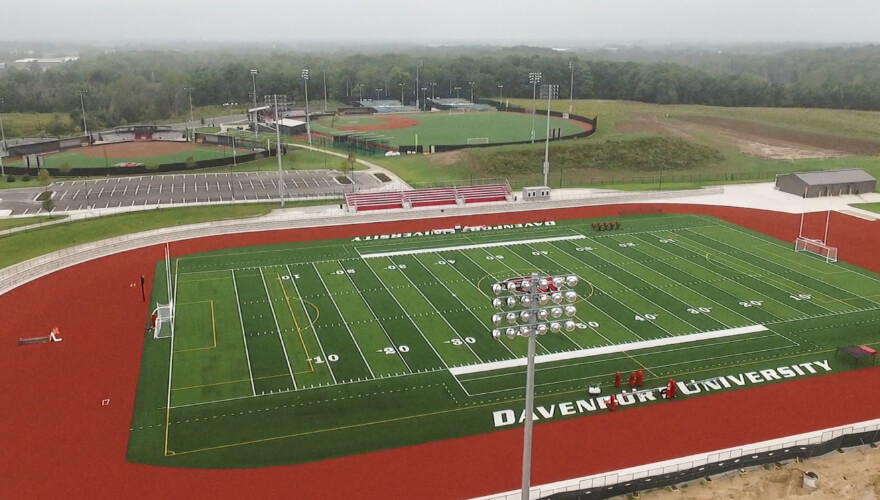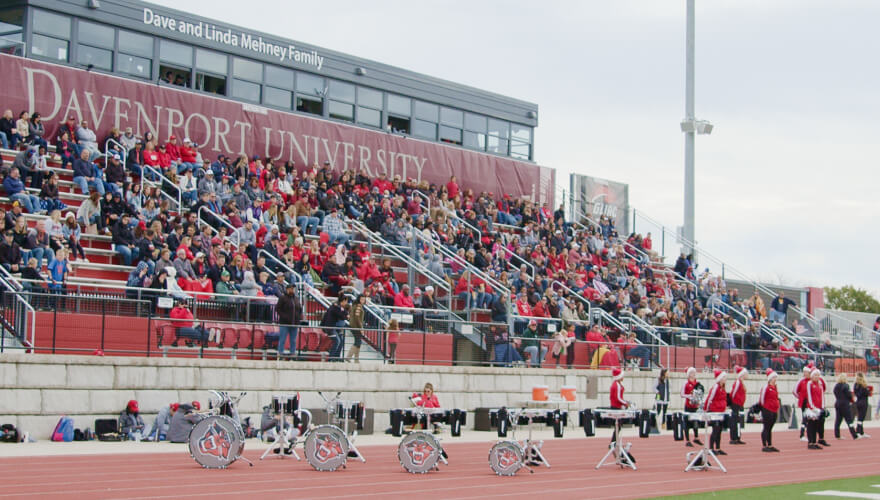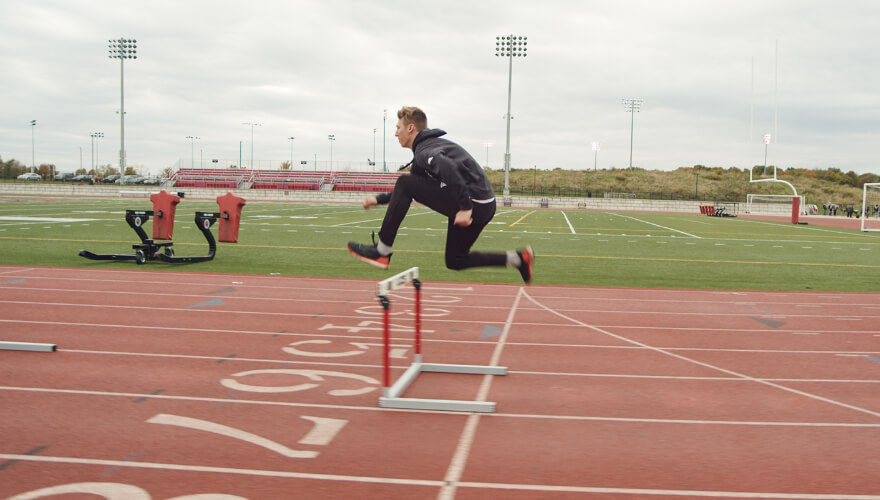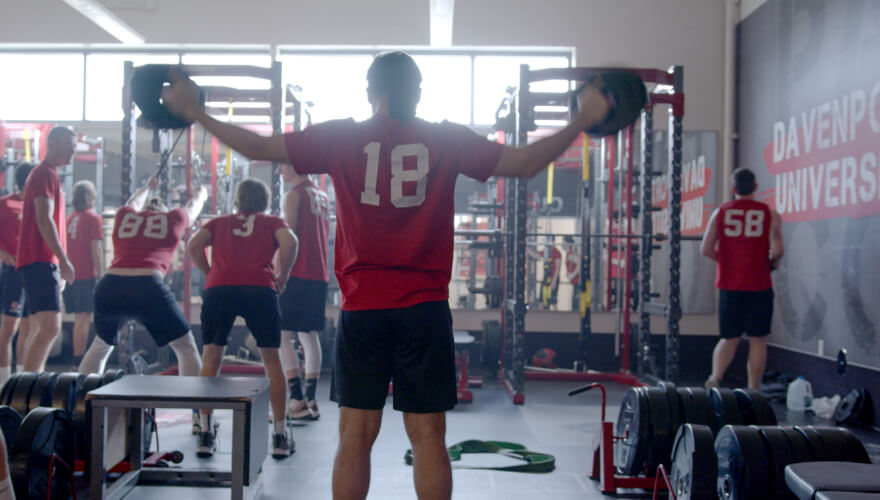 Baseball and softball fields
The new, artificial turf baseball and softball fields were made for visitors with the ability to seat up to 300 and 200 spectators respectively.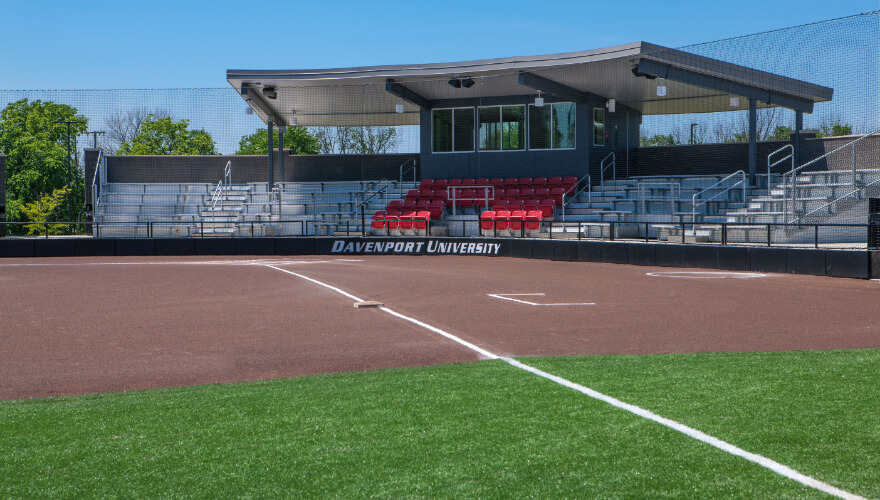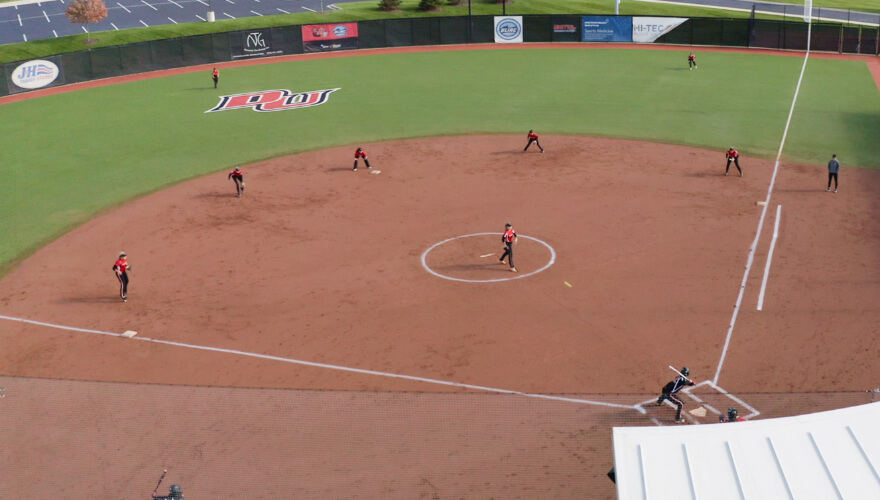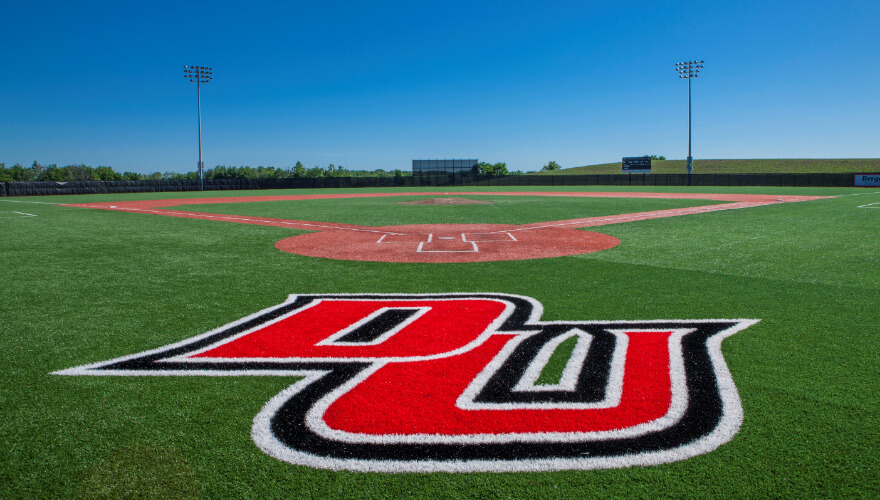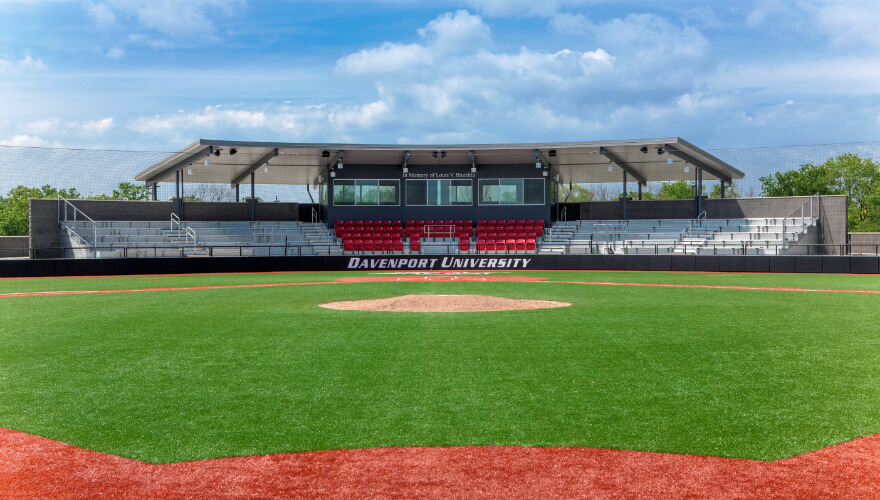 Tennis courts
The Farmer's Insurance Athletic Complex is also home to eight of the university's tennis courts and they too have plenty of room for visitors and spectators.