Enhance your career or venture into a new one
Master of Science - Data Analytics (30 credits)
This program is purposefully designed to cover all key areas of data analytics in just 30 credits. It prepares both students already familiar with data analytics and those new to the field to be proficient in data mining, data visualization and communication and predictive analysis. You will also master modern data warehousing and cloud computing — among other highly sought-after skills — and become proficient in industry-standard software like SQL, R Programming, IBM SPSS Statistics, IBM SPSS Modeler, Tableau, Rstudio and more.
We are proud to offer flexibility for working professionals while still providing sufficient time for in-depth, hands-on practice. There are no prerequisites for this program, so you don't need to be a data analytics professional to enroll.
What can you do with this degree?
The field of big data is exploding in growth and more businesses and organizations are looking for trained data experts to help them grow opportunities, reduce inefficiencies and improve outcomes using data analytics. Graduates of this program have gone on to become data managers, data analysts, consultants, business and marketing analysts, and more.
Which class should I take? When should I take it?
See our Recommended Program Sequences:
2,338
job openings anticipated in the United States over the next eight years
$92,030
average salary in the United States
The Davenport difference
  

Convenience

Courses are offered in a 15-week semester format with flexible scheduling options for working professionals and full-time students.
  

Industry leaders

Our program is the largest online data analytics program in Michigan.
  

Master the basics

This program is purposefully designed to develop your proficiency in three major areas of data analytics: predictive analytics, data mining, and data visualization and communication.
  

Beginners welcome

The entire program is only 30 credits with no prerequisites, so you don't need to be a data analytics professional to enroll.
  

Top employing organizations of graduates

Fifth Third Bank
State of Michigan
Farmers Insurance
Spectrum Health
Steelcase
  

Endless career possibilities. Here are just a few:

Data Manager
Data Analyst
Consultant
Business Analyst
Market Analyst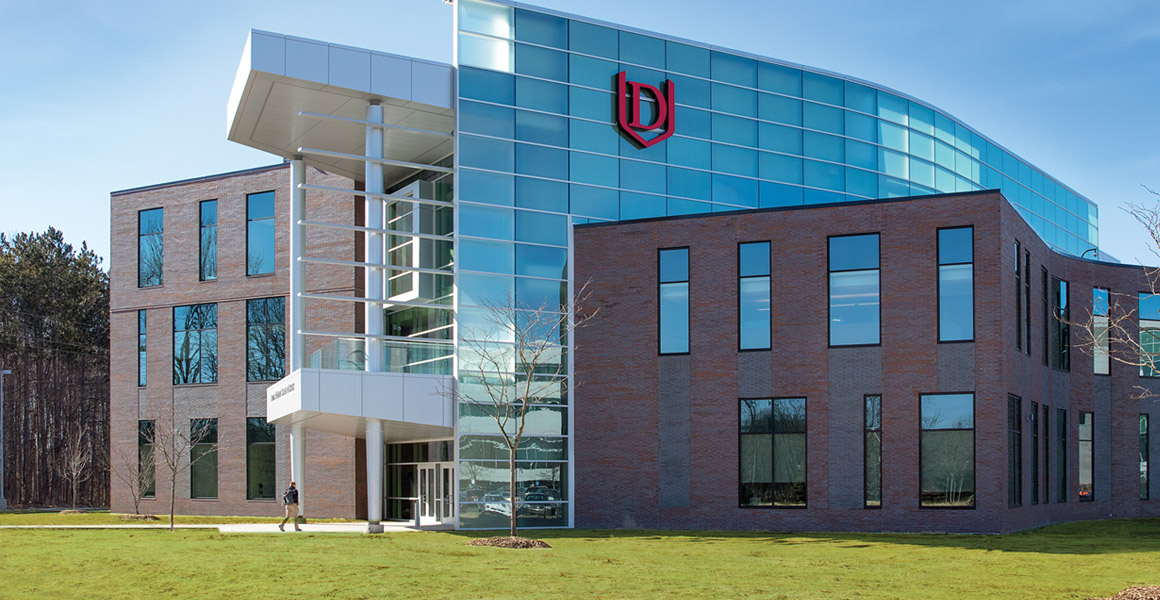 Davenport is a private, not-for-profit university with more than 150 years of experience preparing students for successful careers. 
Offering over 60 bachelor's and master's degree programs, we align with top employers to design degree programs that help you gain the skills and real-world experience you need to rise above the rest. With small class sizes and campuses across Michigan or online, you'll earn a quality education on your schedule at Davenport University.
Interested students must display an undergraduate GPA of 2.75 or higher or a graduate GPA of 3.0 or higher. Plus, individuals must have one of the following bachelor's degree:
Engineering
Science
Math / Statistics
Finance
Computer Science
Accounting Marketing
Resources
Looking for something a little quicker?
Davenport University also offers the opportunity to earn a graduate certificate in data analytics. This 12-credit certificate can be completed after earning your bachelor's degree in engineering, computer science, science, mathematics, statistics, computational math or accounting. If you find yourself wanting more after you complete the certificate program, you can apply the credits you earned directly to the full master's program.