Protect data integrity with Davenport's computer security degree
Associates of Applied Science in Cyber Defense (60 credits)
Train to be part of a skilled cybersecurity threat detection and removal team by pursuing your cybersecurity associate degree online or in-person at Davenport University. This two-year cybersecurity associate degree will prepare you to make a seamless transition into high-paying, in-demand cyber defense jobs such as a cyber defense analyst.
Davenport's nationally recognized College of Technology will provide you with career-centered cyber defense training that fully aligns with industry credentials. Choose course formats designed for high engagement and convenience. Earn your cybersecurity associate degree online through our Global Campus, via our Livestream learning format (formerly known as Real-Time Virtual learning), in-person at our Grand Rapids campus or through a blend of formats.
Multi-credentialed faculty will support your education with expertise from professional backgrounds in cyber defense. Through hands-on projects, you'll grow critical skills in areas like cybersecurity event analysis and system vulnerabilities detection — skills you'll need for top cyber defense jobs
What is a cybersecurity associate degree? 
A cybersecurity associate degree is a two-year undergraduate degree focused on collecting, analyzing, maintaining and protecting digital data and technology infrastructure — the education needed to provide the cyber defense that global business and government entities rely on in their operations.
Davenport is one of a handful of U.S. schools to achieve national recognition for excellence in computer security degree programs. Our cybersecurity associate degree offers stringent training to prepare you for cyber defense jobs in a field with projected high demand throughout the next decade.
Explore classes for Davenport's computer security degree
Classes you take toward your Davenport cybersecurity associate degree Online+ or in-person will give you proficiency in data collection, event analysis, activity reporting and incident documentation.
Popular computer security degree classes include Windows® Digital Forensics, where you'll collect and analyze data from a Windows operating system to support civil and criminal litigation. In the Disaster Recovery course, you'll create a recovery plan to keep business information systems working in the aftermath of a crisis.
Every cybersecurity associate degree online class aligns with Quality Matters (QM), and all Davenport classes are evaluated through Instructional Design to ensure high instruction quality.
 
Which class should I take? When should I take it?
See our Recommended Program Sequences:
16
Study digital forensics at Davenport, among just 16 CDFAE schools
14
Graduate from Davenport, one of 14 national CAE-CDE colleges
Why pursue a cybersecurity associate degree at Davenport?
Receive the highest quality cyber defense training when you pursue your cybersecurity associate degree online or in-person at Davenport. Your cyber defense classes meet the high standards of our College of Technology, which is recognized by the U.S. National Security Agency (NSA), Department of Homeland Security (DHS) and Department of Defense (DoD) for program excellence. 
With the Davenport cybersecurity associate degree, you can qualify to work as a cybersecurity specialist, cyber defense analyst and for other cyber defense jobs in this in-demand field. To keep your skills fresh throughout your career, Davenport offers free brush-up classes.
Experience the Davenport difference:
  

Cyber defense training at a CAE-CDE

Complete rigorous cyber defense training at Davenport, one of a select number of U.S. colleges recognized as a National Center of Academic Excellence in Cyber Defense Education by the NSA and DHS.
  

National recognition for excellence in digital forensics

Attend one of the finest schools for cybersecurity — Davenport is among just 16 U.S. institutions named a Center of Digital Forensics Academic Excellence by the DoD Cyber Crime Center.
  

Faculty with deep cyber defense experience

Advance your knowledge through a program led by credentialed faculty who bring cyber defense analyst experience to your classes. They also train cyber defense trainers through the ASC Alliance.
  

State-of-the-art cyber defense labs

Use the latest cyber defense software in Davenport's networking, computing and forensic laboratories and graduate with the technological skills to transition smoothly into cyber defense jobs.
  

Portfolio-building projects 

Build an impressive portfolio of your capabilities, including a cyber disaster recovery plan you'll create. Prove you're ready to step in and contribute immediately in a range of cyber defense jobs.
  

Valuable cyber defense connections

Make strong connections not only with computer security degree faculty, but with industry experts at employer events. Join the Cyber Defense Organization and meet like-minded students. 
Get started on your cybersecurity associate degree
Explore the admissions requirements and then take the next step toward earning your cybersecurity associate degree at Davenport.
Talk to an admissions advisor
Davenport's admissions team is here to answer your questions. Please call us at 800.686.1600 or email us at info@davenport.edu.
Programs related to the cybersecurity associate degree
About Davenport University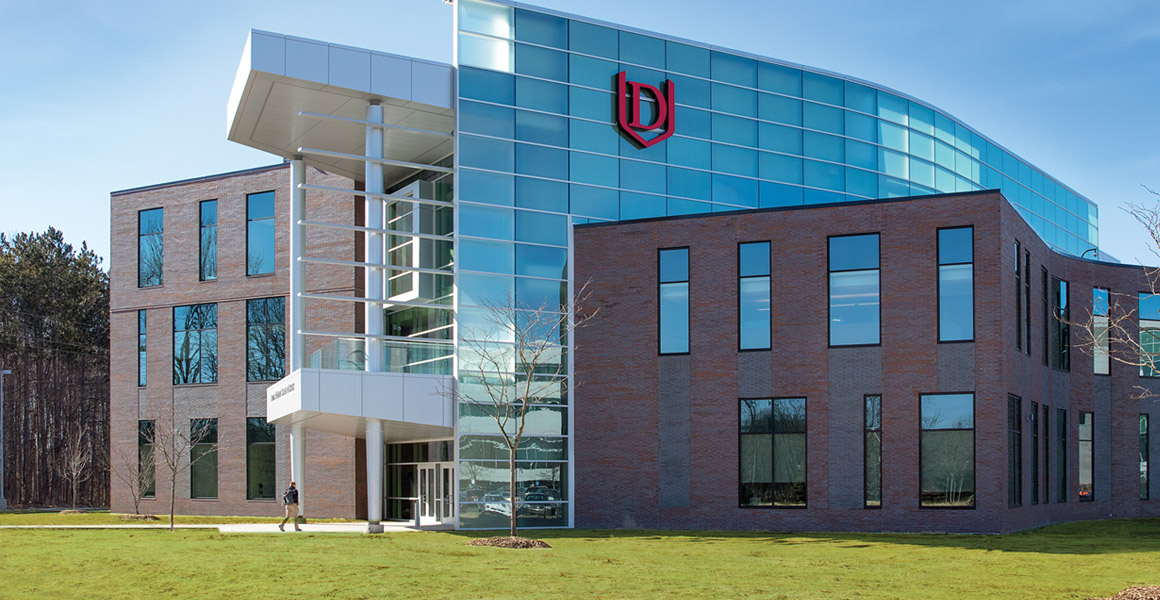 Davenport is a private, not-for-profit university with more than 150 years of experience preparing students for successful careers.
Offering over 60 bachelor's and master's degree programs, we align with top employers to design degree programs that help you gain the skills and real-world experience you need to rise above the rest. With small class sizes and campuses across Michigan or online, you'll earn a quality education on your schedule at Davenport University.