Take an alternative route to teacher certification 
Graduate Certificate (22 credits)
Start or advance your career in urban education through the urban education graduate certificate program at Davenport University. This education graduate certificate gives you an alternate route to teacher certification. In addition to your urban education graduate certificate, you'll also receive an interim teaching certificate that allows you to teach in Michigan schools while you fulfill credential requirements. 
Your courses for this education graduate certificate are delivered once a week in a real-time virtual (RTV) online setting led by Davenport faculty. You'll develop cultural competencies and make a direct impact as an urban educator through hands-on work in real K-12 settings throughout the graduate certificate program. 
This education graduate certificate also opens doors to career opportunities in urban education for current educators who are seeking an additional endorsement or certification. 
What is urban education?  
If you're considering this education graduate certificate at Davenport, you'll want to be clear in your understanding of what is urban education. Urban education refers to learning and teaching that takes place predominantly in large, heavily populated urban areas with diverse populations. However, it's important to note that the skills you acquire through this program can be applied to any educational setting. 
As an urban educator, you'll be charged with delivering culturally relevant and high-quality instruction for learners in increasingly diverse, urban school systems across our country. 
Explore classes for Davenport's education graduate certificate
Become a culturally competent urban educator through urban education graduate certificate courses that include foundations of urban education, family and community partnership practice, education and the law and culturally responsive classroom management. 
Which class should I take? When should I take it?
See our Recommended Program Sequences:
1st
Earn a certificate through Michigan's 1st College of Urban Education
100%
Pursue your urban education graduate certificate 100% online
1
Finish this graduate certificate program in just one year
15:1
Benefit from a 15:1 student-to-faculty ratio at Davenport University
Why pursue an education graduate certificate at Davenport?
The urban education graduate certificate at Davenport provides an expedited and alternate route to teacher certification. In addition to your courses for the education graduate certificate, you'll build cultural competence by working directly in urban classrooms mentored and coached by experienced teachers. If you're already a teacher, you'll gain additional endorsements and develop the highly sought-after skills you need to advance your career as an urban educator.  
Experience the Davenport difference:
Real-time virtual learning

Earn your urban education graduate certificate through Davenport University, Michigan's first online learning community. Your real-time virtual learning classes will be delivered at scheduled times with live instructors to facilitate your educational experience.
Expedited path to becoming an urban educator

Teach in Michigan schools while fulfilling credential requirements through this graduate certificate program. Receive an interim teaching certificate while completing this one-year certificate.
Coaching and assessments

Obtain on-the-job coaching from certified teaching professionals with more than 10 years of experience in urban education. They'll give you weekly assessments of your in-school teaching practice.
Mentorship and guidance

Receive the guidance and mentorship you need to become an in-demand urban educator by being paired with a master teacher within your assigned school in an urban setting.
Tuition assistance and grants

Receive tuition assistance and be paid as a full-time teacher when you enroll in Davenport's graduate certificate program if you work for one of our partner districts. TEACH grants are also available.
Service learning and research

Get involved in STEM-oriented service-learning opportunities in the graduate certificate program. You'll also gain hands-on experience through projects and research in urban education and more.
Get started on your urban education graduate certificate
Explore the admissions requirements and then take the next step toward earning your education graduate certificate at Davenport.
Talk to a graduate admissions advisor
Davenport's admissions team is here to answer your questions. Please call us at 800.686.1600 or email us at info@davenport.edu.
About Davenport University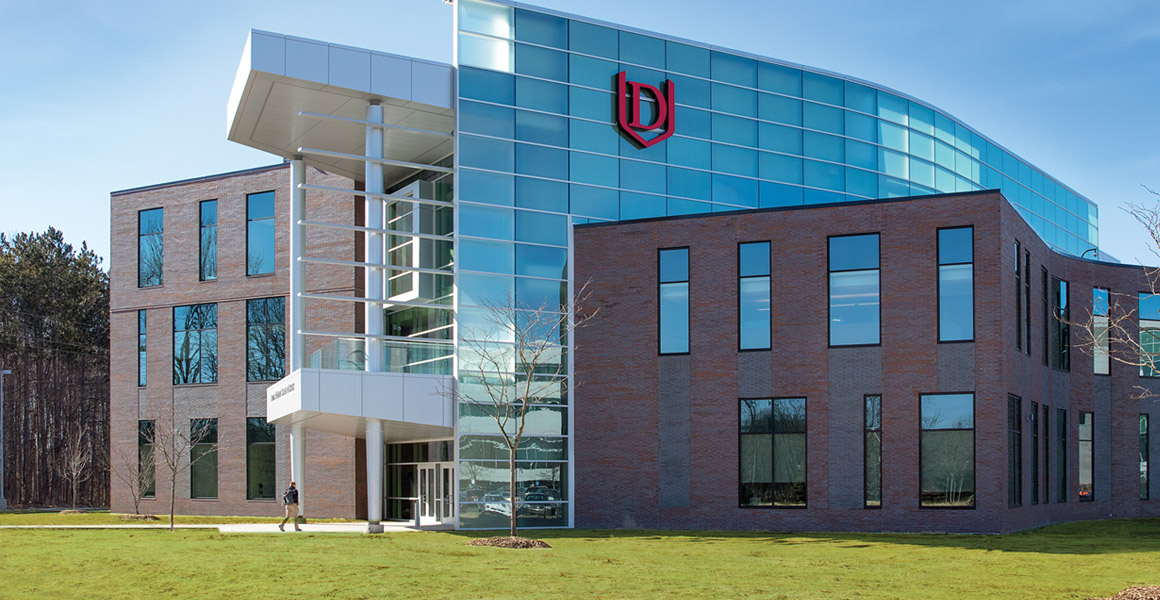 Davenport is a private, not-for-profit university with more than 150 years of experience preparing students for successful careers.
Offering over 60 bachelor's and master's degree programs, we align with top employers to design degree programs that help you gain the skills and real-world experience you need to rise above the rest. With small class sizes and campuses across Michigan or online, you'll earn a quality education on your schedule at Davenport University.
A completed bachelor's degree from a regionally accredited institution or approved international institution with a required overall grade point average (GPA) of 3.00 or better (on a 4.00 scale).*
A Criminal History Authorization form and Fingerprinting done at a Authorized Fingerprinting Location (see your admission representative for details).
A completed Certificate in Urban Education Packet including a curriculum vitae, statement of purpose, and two (2) letters of recommendation on required forms.
Participate in an interview with the College of Urban Education (CUE) Admission Committee – to be scheduled by Davenport upon submission of the completed application.
*Participants have a cohort grade point average of at least 3.0 on a 4.0 scale or the equivalent on another scale, as determined by the Michigan Superintendent of Public Instruction, upon earning the degree required under MCL 380.1531i(2)(b). If a cohort member has earned more than 1 degree, the highest grade point average earned by the cohort member must be used in calculating the cohort grade point average under this subparagraph.