Become a culturally competent educational leader
Graduate Certificate (21 credits)
Take an alternative route to school administrator certification with the certificate in urban educational leadership program at Davenport University. Designed as a pathway to start or advance your career as an educational leader in our cities, this 21-credit certification program is available through a partnership between Davenport and the Michigan Elementary and Middle School Principals Association (MEMSPA).
Balance your educational and personal goals with a 100% online educational leadership certificate delivered through Davenport's Global Campus. Finish this education certificate program in just one year so you can start making a difference as an urban educator.
The education leadership certificate curriculum is part of the master of urban educational leadership program, so once you've earned your certificate, you can continue with the full master's program. Or go straight to work as an urban educator who can address issues in urban education and provide leadership for educational equity in our schools.
An educational leadership certificate aligned to national standards
Position yourself to become an educational leader within urban schools and districts through an education leadership certificate that is aligned to the national Professional Standards for Educational Leaders (PSEL) as well as the Michigan Standards for the Preparation of Building Administrators.
Explore classes for Davenport's educational leadership certificate
Open up new opportunities as an urban educator through courses on topics such as educational leadership; race, culture and equity in urban educational leadership; and strategic improvements of urban schools and districts. You'll combine rigorous academic work with on-going practice-based opportunities, including real-world case studies and simulations as well as internships and fieldwork.
| | |
| --- | --- |
| The Michigan Elementary and Secondary Principals Association (MEMSPA) is a state-approved alternative route to school administrator certification provider in Michigan and has partnered with Davenport University to provide the state-approved coursework for certification. | |
Which class should I take? When should I take it?
See our Recommended Program Sequences:
1st
Take courses through Michigan's first College of Urban Education
100%
Complete your educational leadership certificate 100% online
1
Become an educational leader in urban settings in just 1 year
2
Finish your master of educational leadership in just two years
Why pursue an educational leadership certificate at Davenport?
Learn to provide leadership in educational equity through the urban educational leadership certificate at Davenport. You'll gain experience in cultural competence and school administration, both of which are in high demand in K-12 districts throughout the state. You'll receive weekly on-the-job coaching and have opportunities for service learning. Through our cultural intelligence assessments, you'll gain insight into internal bias and systemic inequity. 
By earning the educational leadership certificate, you'll be eligible for increased compensation and/or advancement within your school district. You'll be well-positioned for job opportunities, including principal, vice-principal, dean of students and other roles as an educational leader. 
Experience the Davenport difference:
  

100% online educational leadership certificate

Prepare for leadership for educational equity through this 100% online educational leadership certificate, available through our Global Campus, Michigan's first online learning community. 
  

Benefit from our educational partnerships

Take advantage of Davenport's relationships with partner districts, some of which often offer tuition benefits to candidates enrolled in our urban education programs. 
  

Hands-on experience in urban settings

Gain hands-on experience through projects, service learning, research, fieldwork and internships in urban education settings with a focus on leadership for educational equity and inclusion. 
  

Faculty who are educational leaders

Experience a 15:1 student-faculty ratio and learn from Davenport University faculty who are certified teaching professionals with more than 10 years of experience as educational leaders. 
  

Financial aid and discounts available

Benefit from Davenport's expansive partnerships with local schools and districts. If you work for one of our educational partners, you may be eligible for tuition discounts of up to 39%.  
  

Focused on best practices  

Leverage your experience while exploring research and best practices in areas like leadership for educational equity, curriculum, instruction and assessment, entrepreneurship and more.    
Get started on your online educational leadership certificate
Explore the admissions requirements and then take the next step toward earning your educational leadership certificate at Davenport.
Talk to a graduate admissions advisor
Davenport's admissions team is here to answer your questions. Please call us at 800.686.1600 or email us at info@davenport.edu.
About Davenport University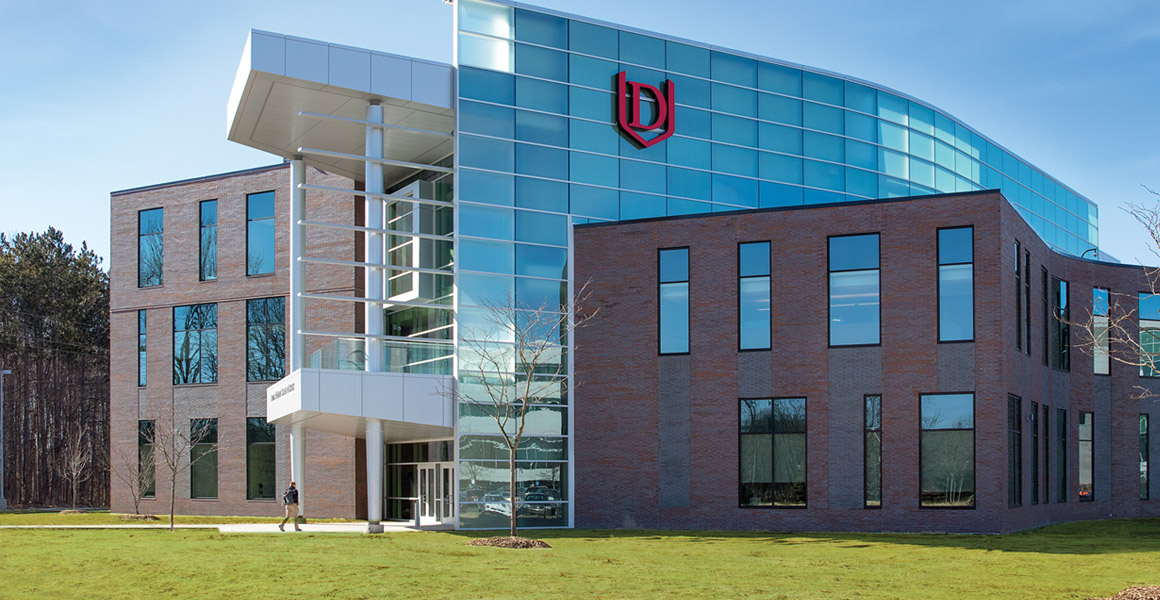 Davenport is a private, not-for-profit university with more than 150 years of experience preparing students for successful careers.
Offering over 60 bachelor's and master's degree programs, we align with top employers to design degree programs that help you gain the skills and real-world experience you need to rise above the rest. With small class sizes and campuses across Michigan or online, you'll earn a quality education on your schedule at Davenport University. 
In order to qualify:
Fill out the Davenport Application for Admission.
Candidates must have a bachelor's degree or above with a 3.0 GPA. 
Two (2) signed professional recommendation forms and one personal recommendation form are required.
A current resume/CV must be submitted and it should include prior employment experience, educational background, and any organizational affiliations.
Statement of purpose (refer to the statement of purpose form in the admission packet).
Participate in an interview with the College of Urban Education (CUE) Admission Committee – to be scheduled by Davenport upon submission of the completed application.