Combine information technology and business for a rewarding career in health care
Bachelor of Science - Health Information Management (120 credits minimum)
Make a difference in health care without having to provide direct patient care with the bachelor of science in health information management at Davenport University. Our 100% online health information management program combines information technology (IT), business, problem-solving and management skills to give you a powerful way to make a positive impact as a health care administrator in health information. 
You'll learn what it takes to acquire, analyze, manage and protect health information when you learn from Davenport's expert health information management faculty. These experts know exactly which information management technology skills you'll need in the health care field and have intentionally designed the curriculum around that. 
CAHIIM-accredited health information management program
Davenport's accreditation by the CAHIIM means you'll be eligible to sit for the Registered Health Information Administrator (RHIA) exam after graduation. This accreditation also guarantees that our health information management program provides you with the professionally required knowledge and skills you need to rise above the rest in today's job market.  
Explore classes for the health information management major
Prepare for in-demand health care administrator roles within the nation's health information systems through courses that are aligned with Quality Matters (QM). Build on core classes with courses like medical terminology, health care management and health care law and ethics. You'll also gain the skills needed to be a medical coder through courses like CPT HCPCS coding and ICD coding. Prepare to become a health care administrator in health information and other leadership roles through courses such as health information technology, health care finance and human resource management.
Choose from one of our three specialties cancer tumor registry, global project management or revenue management. 
Cancer tumor registry - Davenport University is the only university in Michigan to offer a specialized program that combines information technology and business to prepare individuals for the Certified Tumor Registrar (CTR) credential. This career offers an opportunity to provide data that assists cancer research, treatment, prevention and screening.

Global project management - Learn the financial and risk management aspects of project management in a global environment by focusing on activity-based forecasting, estimating management reserve and more. You'll also prepare for the Project Management Professional (PMP) certification exam.  

Revenue management - Gain the knowledge of various revenue cycle areas and proper skill sets needed to increase revenue and reimbursement for facilities. This specialty will further the understanding of revenue responsibilities in and across the patient continuum.
Choose an additional 19 credits of Open Electives or select one of the following Health Information specialties
(19-21) Credits
Which class should I take? When should I take it?
See our Recommended Program Sequences:
HIT/HIM Program Director
Meet Megan Tober, the associate department chair and program director for the health information management programs at Davenport University.
Why a degree in health information management at Davenport?
Through Davenport's bachelor of science in health information management, you can bring together your passion for health care with your desire to protect health information and maintain vital information across technology platforms. The fully online degree in health information management will prepare you for a variety of jobs in health information security as well as a health care administrator or medical coder. 
Experience the Davenport difference:
  

RHIA certification

Finish your degree in health information management and be eligible for the RHIA exam. Our grads beat the national average!
  

Career preparation

Become a health care administrator, risk manager, medical coder, privacy officer or other role in health information management. 
  

State-of-the-art technology

Use state-of-the-art software and learning platforms like 3M Encoder, GO EHR, and MedTrak Educational Systems in this associates degree in information technology program.
  

Grants and scholarships

Go beyond Davenport's financial aid and scholarship packages to earn health-profession-specific grants and scholarships.
  

Health information management internships

Gain on-the-job experience through 200- to 400-hour health information management internships in actual health care systems. 
  

Study abroad

Enhance your studies in health information management by studying abroad through our worldwide university partnerships. 
Get started on your degree in health information management
Explore the admissions requirements and then take the next step toward your Davenport degree in health information management. 
Talk to an admissions advisor
Davenport's admissions team is here to answer your questions. Please call us at 800.686.1600 or email us at info@davenport.edu.
Davenport programs related to the degree in health information management
​
CAHIIM Accreditation
The Health Information Management accreditor of Davenport University is the Commission on Accreditation for Health Informatics and Information Management Education (CAHIIM). The College's accreditation for Master degree in Health Information Management has been reaffirmed through 2028.  All inquiries about the program's accreditation status should be directed by mail to CAHIIM, 200 East Randolph Street, Suite 5100, Chicago, IL, 60601; by phone at (312) 235-3255; or by email at info@cahiim.org.
Program impact
Employment rate: 94% (2020-2021 graduates)
Graduation rate: 44% of students enrolled completed their program within 150% of the published time for their program (2020)
Graduation satisfaction: 100% (2019-2020)
Student satisfaction: 6.4 (on a scale of 1-7, 2019-2020)
National Cancer Registrars Association
The Cancer Registry Management specialty track of the Bachelor of Science in Health Information Management is provisionally accredited by the National Cancer Registrars Association and its Formal Education Committee. Once a student has completed the Cancer Registry Management Program specialty track, they meet all requirements to apply for the National Cancer Registrars Association Certified Tumor Registrar (CTR© ) exam for the CTR© credential.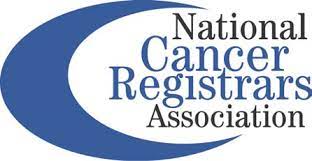 Admission follows Davenport University admission and progression policy as outlines in Undergraduate Catalog.  Student in the College of Health Professions must maintain a 2.0 GPA to continue in a program of study towards a degree.
Program Outcomes
Students successfully completing this CAHIIM-accredited program are eligible to take the Registered Health Information Administrator (RHIA) exam offered by the American Health Information Management Association (AHIMA).
Each program completes a yearly Annual Program Assessment Review (APAR) for CAHIIM.  
Program or Student/graduate Learning Outcomes
Manage data structure, content, and information governance.

Evaluate information protection: access, use, disclosure, privacy, and security.

Determine the appropriate use of health informatics, health analytics, and health
data.

Interpret health law and compliance methods.

Evaluate organizational management and leadership strategies utilized in the
Health Information Management field.

Engage in healthcare revenue cycle improvement processes.
Faculty and Staff
Department Chair/Interim Associate Dean Allied Health and Health Information Management: Linda Sorensen, EdD, RHIA, CHPS
Associate Department Chair, HIM/Allied Graduate: Joseph C. Brown, DHA
Associate Department Chair/Program Director HIT/HIM: Megan Tober, MBA, RHIA
Teaching and Learning Coordinator: Stacie Kreinbrink, MBA, RHIA
Organizational Chart 
Download the organizational chart

The American Health Information Management Association (AHIMA) educates health information professionals to ensure the patient stays connected to their data throughout the healthcare process. AHIMA-certified professionals ensure that sensitive health stories remain accurate, accessible, protected and complete. 
Health Information Management Systems and Society (HIMSS) Academic Organization Affiliate - Our students are able to join HIMSS free of charge and enjoy the benefits of membership.