Transfer to a lifetime of opportunity at Davenport University
We'll help you transfer college credits and line up financial aid and scholarships so you can transition effortlessly
Whether you're making the transfer from a community college or another four-year program, Davenport University has a dedicated transfer admissions team to help you get the most transfer college credits, connect you with financial aid and provide the guidance you need every step of the way. 
At Davenport, we offer multiple transfer pathways so you can make the most of your previous college credits. 
And here's what makes Davenport really stand out among other universities: We accept up to 90 transfer credits and offer ways for your full associate degree to count. Ask about our A2B offering, through which we accept your entire associate degree so you only have to take 60 more credits to complete a bachelor's degree. 
If these options don't fit with your transfer goals, you can customize your own transfer plan.
You can also carry in college credit from previous experiences like work, military service, projects, certifications and more.
Our experts are here to help you maximize your transfer college credits and apply them toward your Davenport degree so you can finish faster. 
Make a smooth transition
From your first contact with our transfer admissions team at Davenport, you'll have people to support you every step of the way. They'll get to know you and your goals, then help you get everything in place — from entrance advising to transcript evaluations, securing scholarships and everything in between.
And with your admissions rep's help, you'll have a more accurate transfer plan that will ultimately put you on the fast track to graduation, helping you save both time and money.
Experience Davenport's virtual tour
Take a tour with Majesty and Julius to experience all Davenport has to offer. They will give you an in-depth look at our facilities, student services and campus life. You'll get to explore our state-of-the-art classrooms, dining and labs, as well as our recreational centers and student housing. So sit back, relax, and get ready to experience our college campus like never before! 
Hear what our transfer students have to say
"I've only felt love at Davenport professors, faculty members, and my advisors."
"Community at Davenport looks like being a student but not just another number."
"The online classes offered here at Davenport University were really helpful in getting to where I wanted to go with my education."
Explore more at Davenport University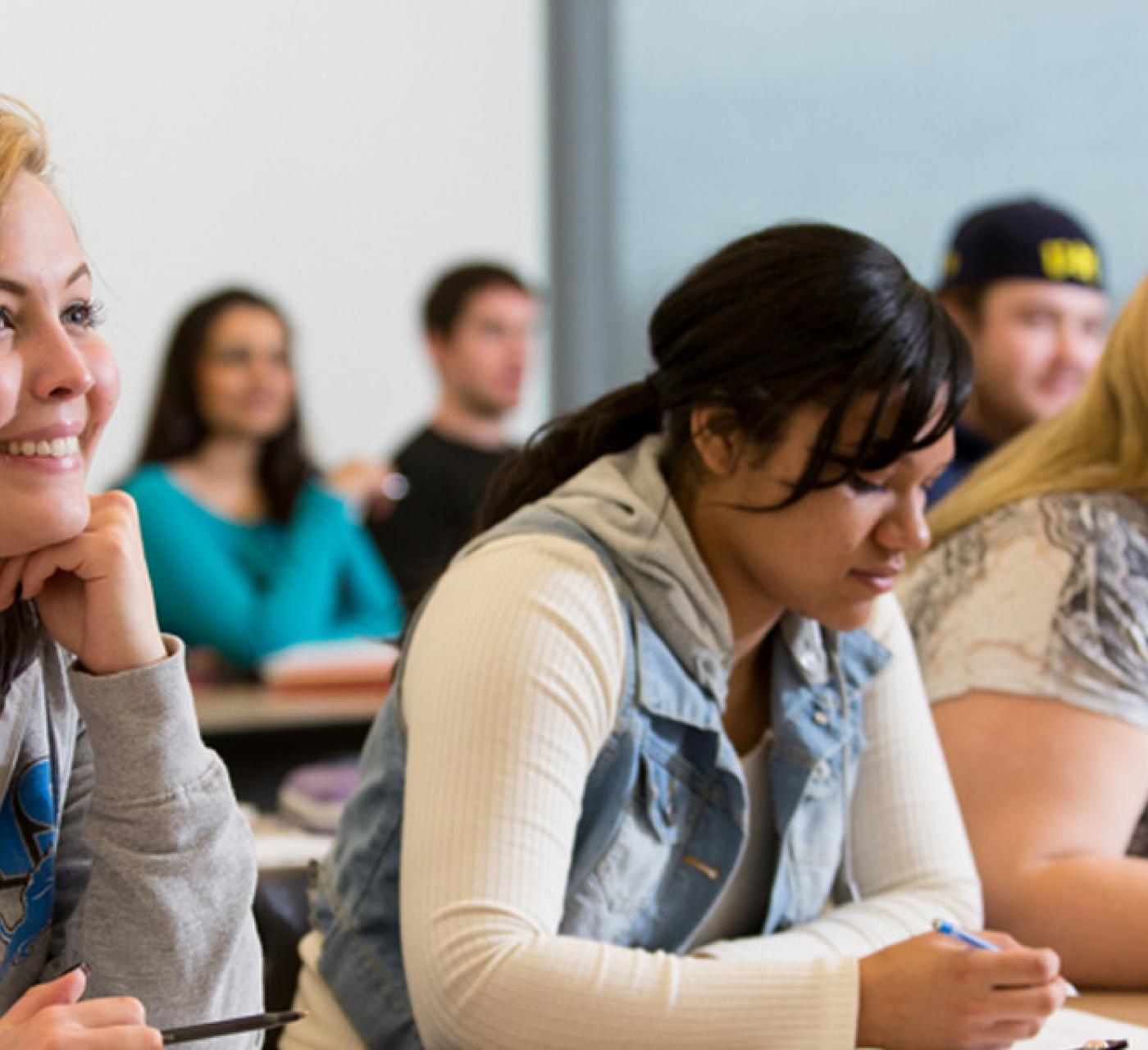 Get the transfer college credits you deserve
Looking to transfer from a community college or another four-year institution? Or maybe you've taken some time off from college and are wondering whether your credits will transfer? Your Davenport transfer representative is here to help. We are one of the most transfer-friendly universities in Michigan, and that includes giving you credit for your qualifying training programs and military experience. Our experts will help you get the most transfer college credits toward your degree so you can finish faster.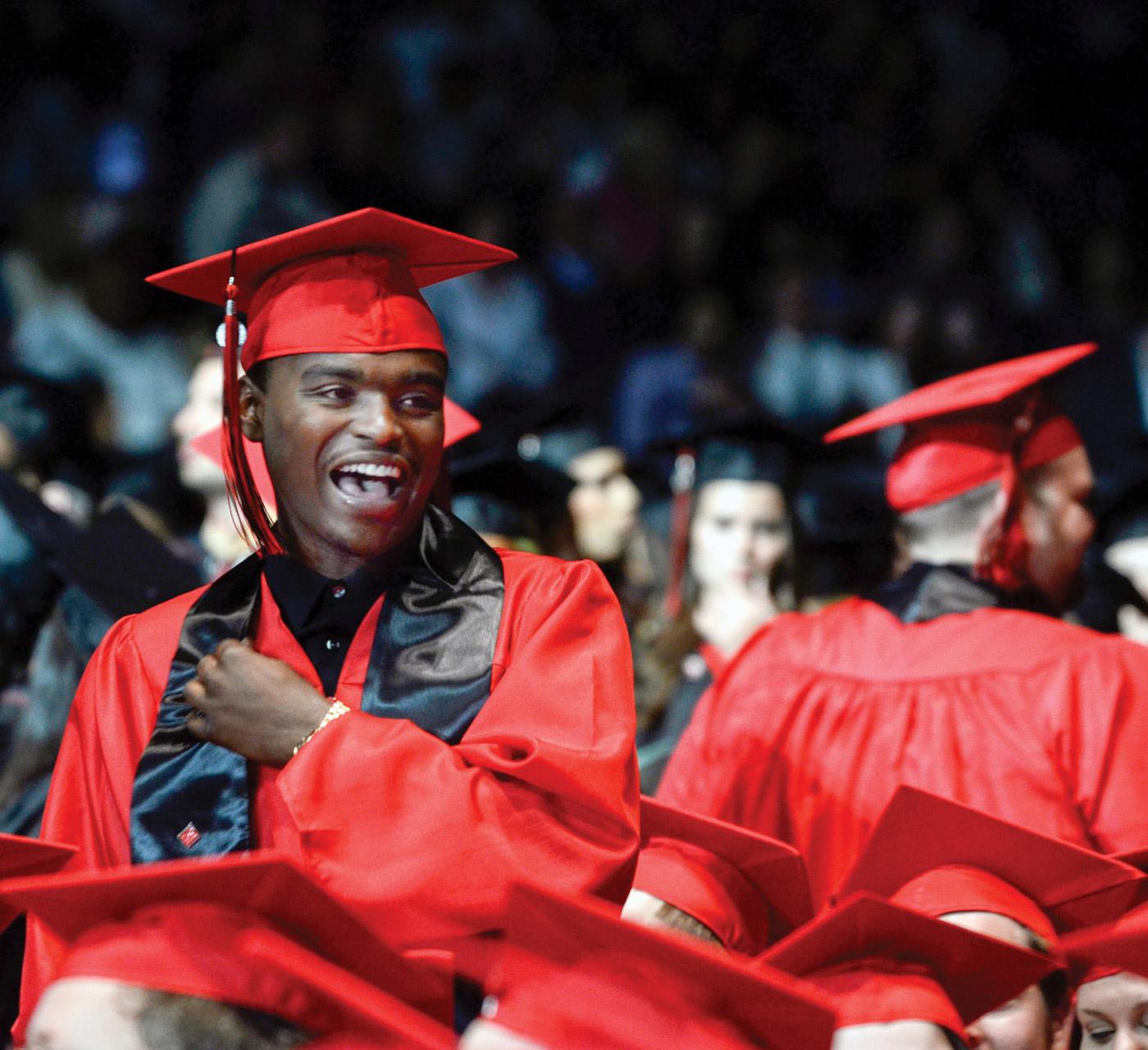 An affordable education
Davenport makes education affordable. That's why our tuition is one of the lowest of all private colleges and universities in Michigan. Our designated financial aid counselors and admissions reps will also work with you to build a personalized financial aid package with a focus on affordability and ongoing one-on-one support. And here's the big news — all transfer students have a guaranteed transfer scholarship waiting for them once they apply, because we want to help our students advance and don't want finances to stand in the way.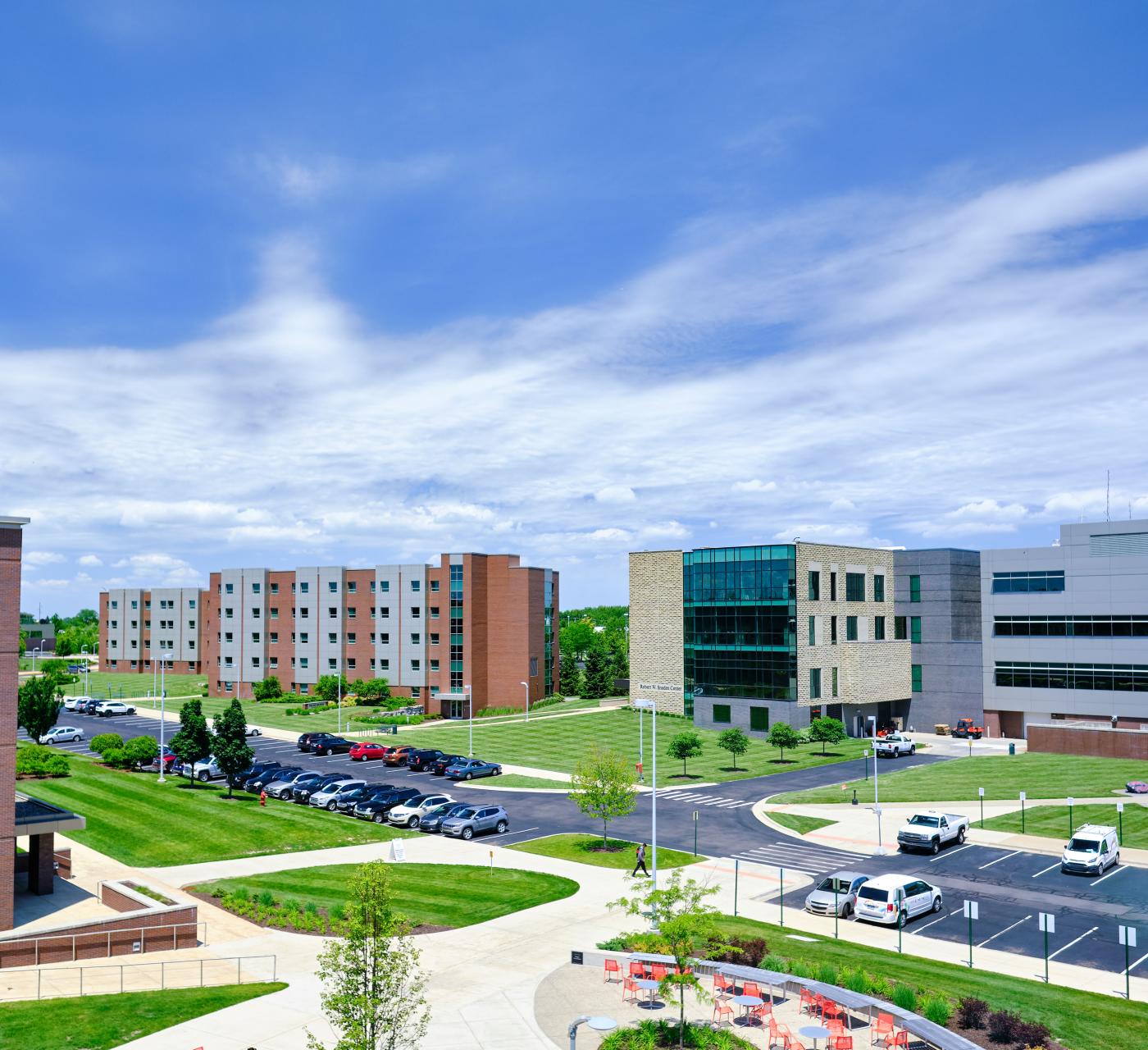 Connect with us
We want you to see firsthand why Davenport could be the right fit for your continued education. Schedule a personal visit or virtual meeting with a dedicated admissions representative who focuses on transfer students to go over any questions about the campus, programs, transfer credits and financial aid. Or you can schedule a campus tour with a student ambassador either virtually or in person — whatever works best for you. Or attend one of our many campus events! The opportunities are endless.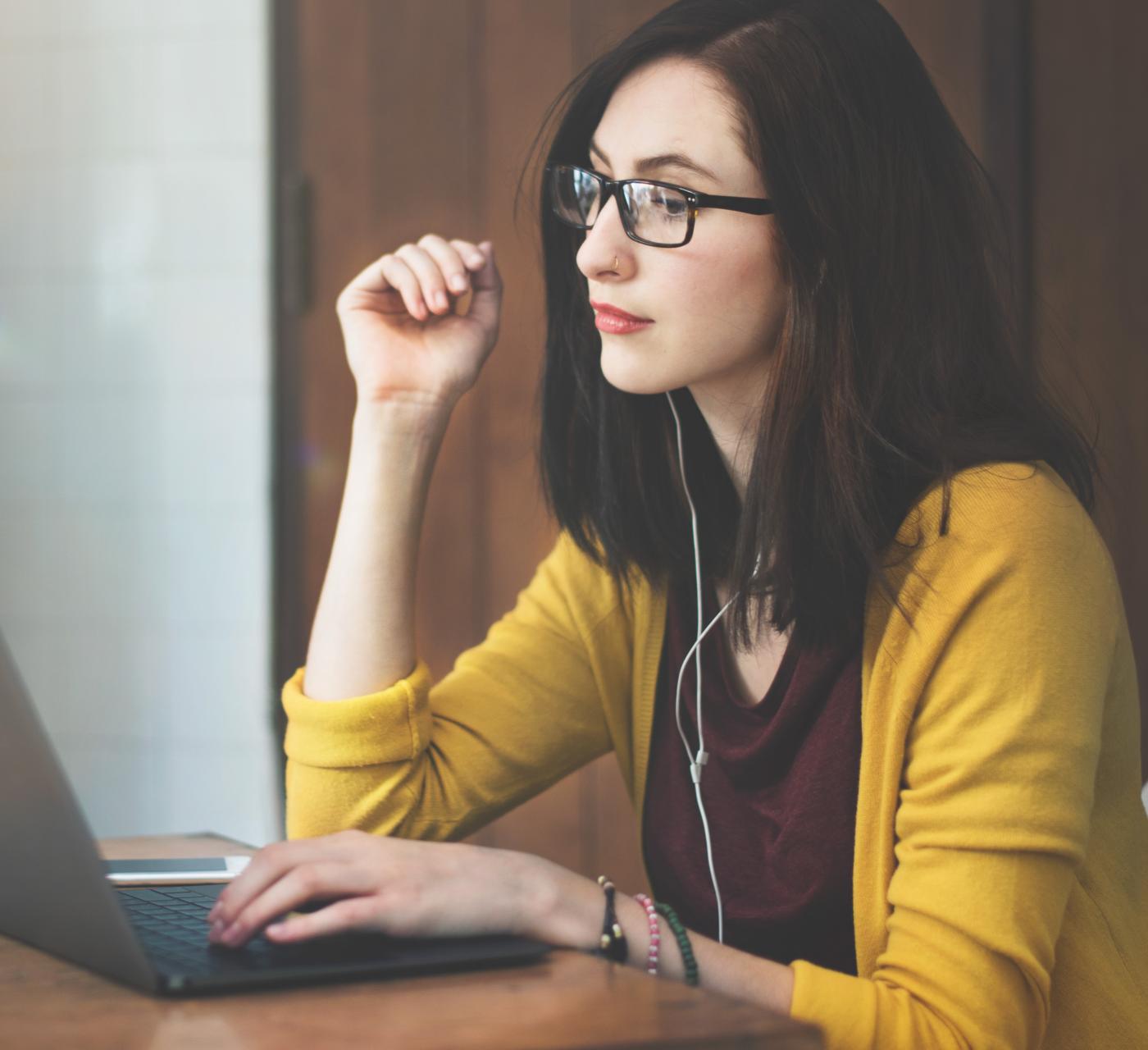 Flexible learning
We offer evening and daytime classes at seven campus locations to align with your busy schedule. Davenport also offers a digital suite of learning formats through Online+ to give you the access you need to the education you want, all on your own time.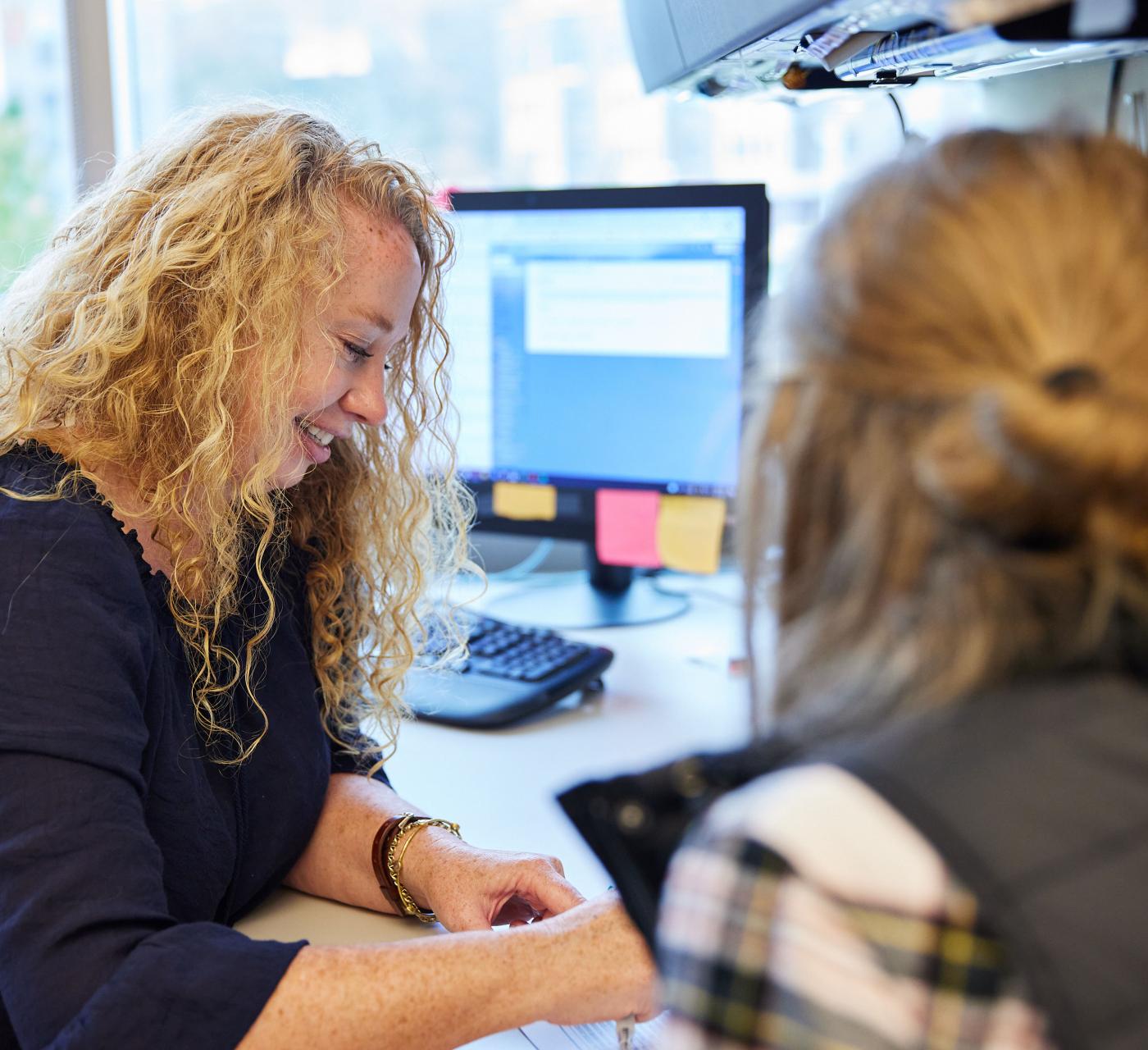 Choose your academic program
At Davenport, we have something for everyone. Some transfer students decide to change their major once they get to Davenport, while others know exactly where they're headed. In fact, we offer more than 80 career-ready degree and certificate programs in business, technology, health and urban education — all of which are taught by industry professionals and will better prepare you for a fast start in emerging, sought-after careers. Regardless of which degree program you choose to pursue, you'll have countless opportunities for hands-on learning, bringing what you learn in the textbook to life.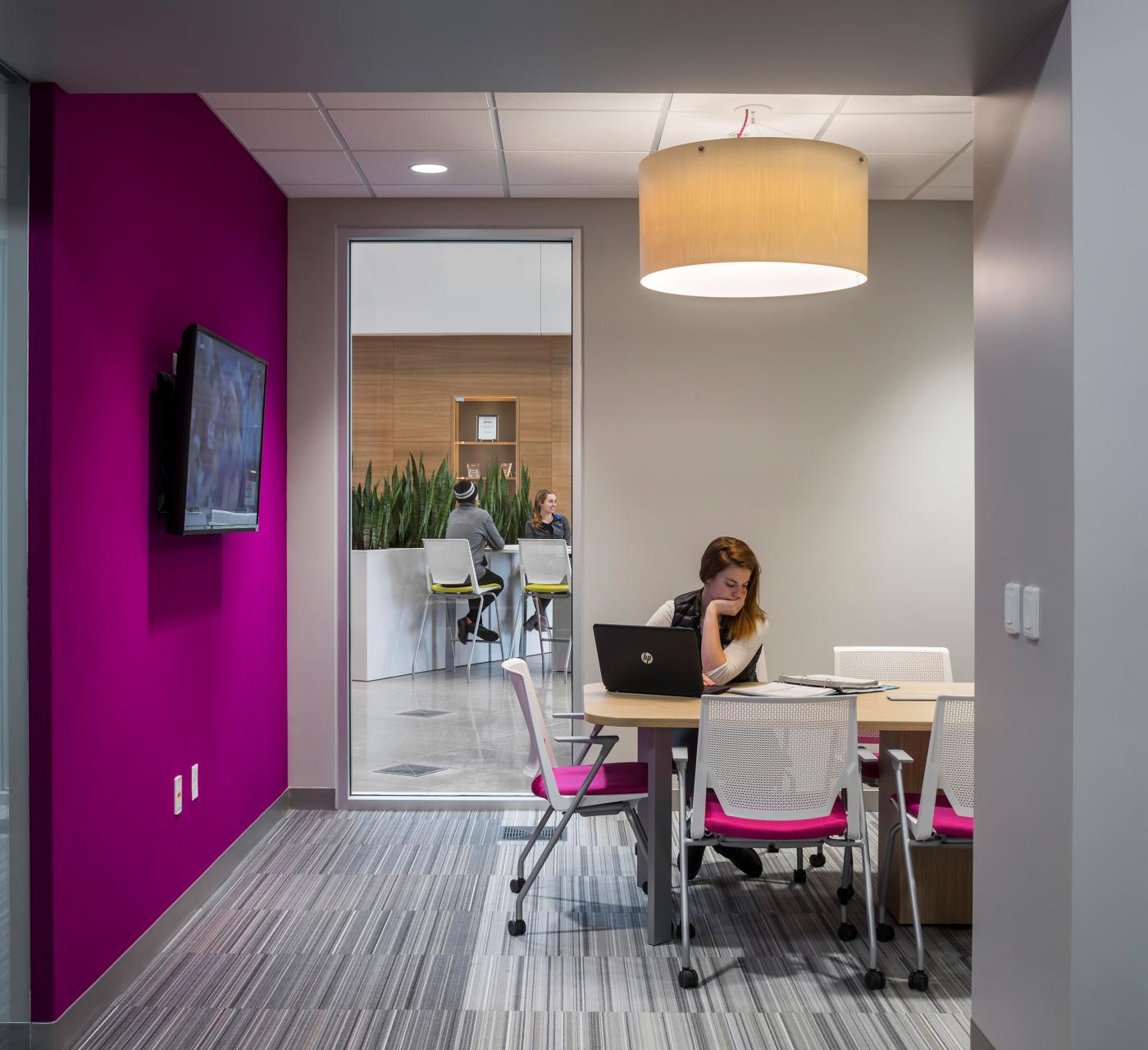 Apply to Davenport
If you're ready to be one of Davenport's transfer students, welcome! Start now on your free application. And because we know transfer students like you are busy, you'll have the option to save your application progress and come back to finish it. If you have questions, email the Davenport transfer admissions team at info@davenport.edu or call us toll-free at 800.686.1600. 
46%
of Davenport's students are transfer students
40+
Choose from more than 40 student organizations and 44 athletic teams for you to join
100%
of transfer students receive a Davenport scholarship
100%
100% employment guarantee means you could be eligible for additional education benefits if you aren't employed within six months of graduation
Transfer friendly
There are many transfer pathways into Davenport. We accept up to 90 transfer credits and offer ways for your full associate degree to count so you only have to take 60 more credits to complete a bachelor's degree. If these options don't fit with your transfer goals, you can customize your own transfer plan. Schedule a time to meet with your personalized admissions rep.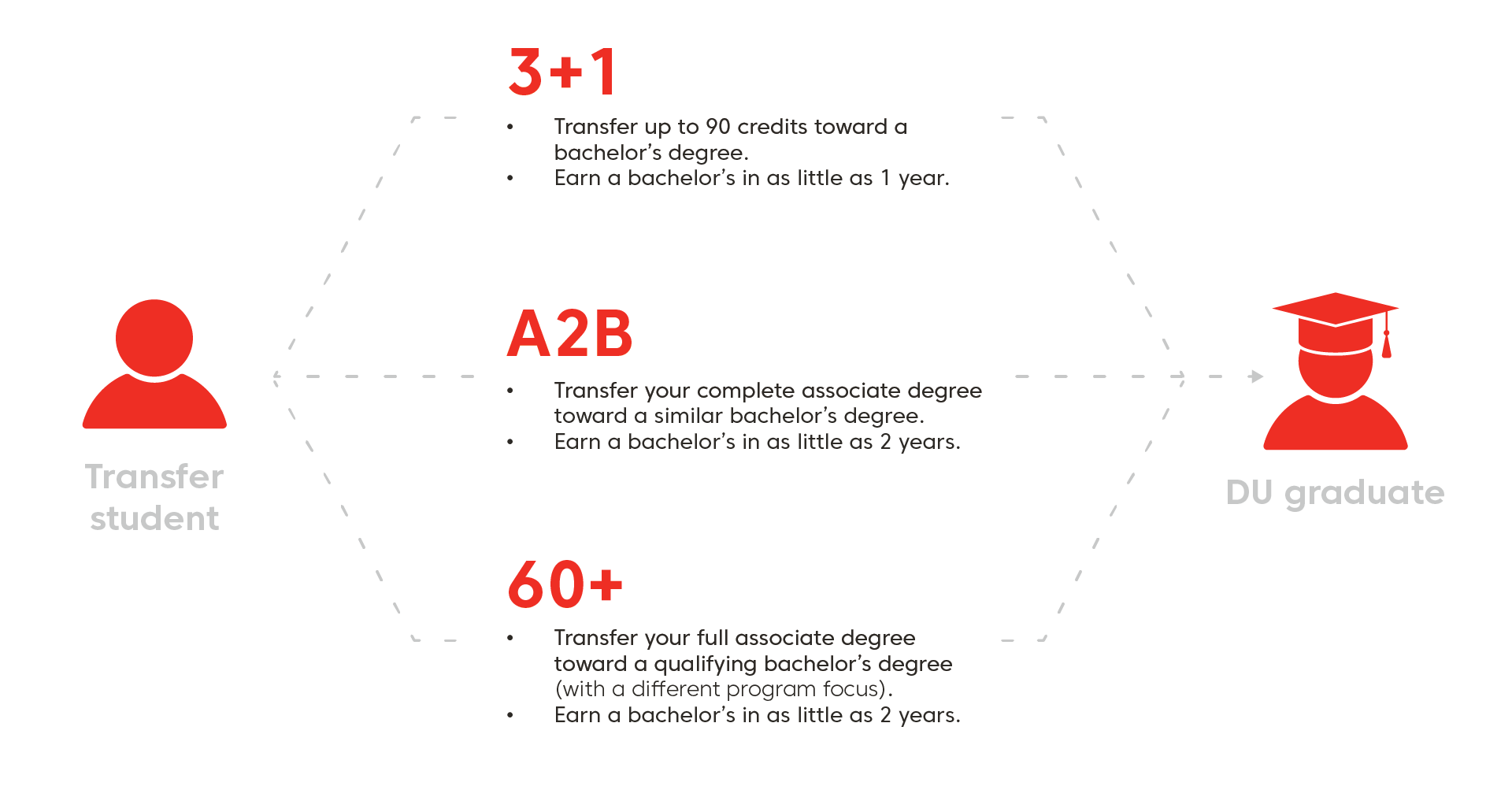 Experience the Davenport difference:
  

Scholarships for transfer students

To help make your education affordable, Davenport offers a wide range of financial aid options, including scholarships for transfer students that are renewable if you maintain standards of academic progress.
  

Transfer credit for your courses

Courses you've taken elsewhere might have a different name but may be equivalent to courses at Davenport and could count as transfer college credits toward your Davenport degree.
  

Leading the way in online learning

As the first online learning community in Michigan, Davenport's Global Campus continues to lead. Over 50 Davenport degrees are through our Online+ experience offering flexibility for busy transfer students like you.
 

 

A place where you can belong

Davenport offers a variety of residential living communities on our W.A. Lettinga Campus in Grand Rapids. Transfer students like you will find fun programs that will help you feel a sense of community. Space is limited! If you apply for on-campus housing early, you increase your chances of getting a private bedroom. 
  

Rewarding ways to get involved

Home to 75+ athletic teams, student clubs and social and recreational organizations, Davenport has something for everyone. Join us for weekly events, including movies, zombie runs and more.
  

Study abroad advantages

When you expand your educational horizons beyond the Davenport campus to places like the Netherlands, Rome and Spain, you develop cross-cultural skills that will benefit you for a lifetime.
  

Transfer brochure

Davenport has created a brochure for you. You can learn more about Davenport University and our unique approach to education that focuses on ensuring our graduates rise to the top of the job market.